R. Kelly pleaded not guilty to new charges related to his marriage to Aaliyah when she was 15
Update, December 19th, 12:20 p.m. ET: R. Kelly has entered a not guilty plea via his attorney in his federal case. The indictment includes new charges of bribery related to Kelly allegedly bribing a state official to obtain a "fradulent identification document" for a Jane Doe, who is widely believed to be then-15-year-old Aaliyah. Kelly married Aaliyah one day after the alleged crime.
The disgraced singer has already entered not guilty pleas to more than a dozen charges, including sexual exploitation, kidnapping, and forced labor. He's set to face trial in Chicago in April and New York in May on federal charges, then again in September in Chicago on state charges.
Original post, December 6th: Disgraced R&B singer R. Kelly claims he was unaware his former wife and protégé Aaliyah Haughton was only 15 at the time of their marriage in 1997. However, new charges filed by federal prosecutors in New York on December 5th allege Kelly, who was 27 at the time the two were married, wasn't just aware, he is responsible for bribing an Illinois state official to get her a fake ID a day before the secret wedding ceremony took place.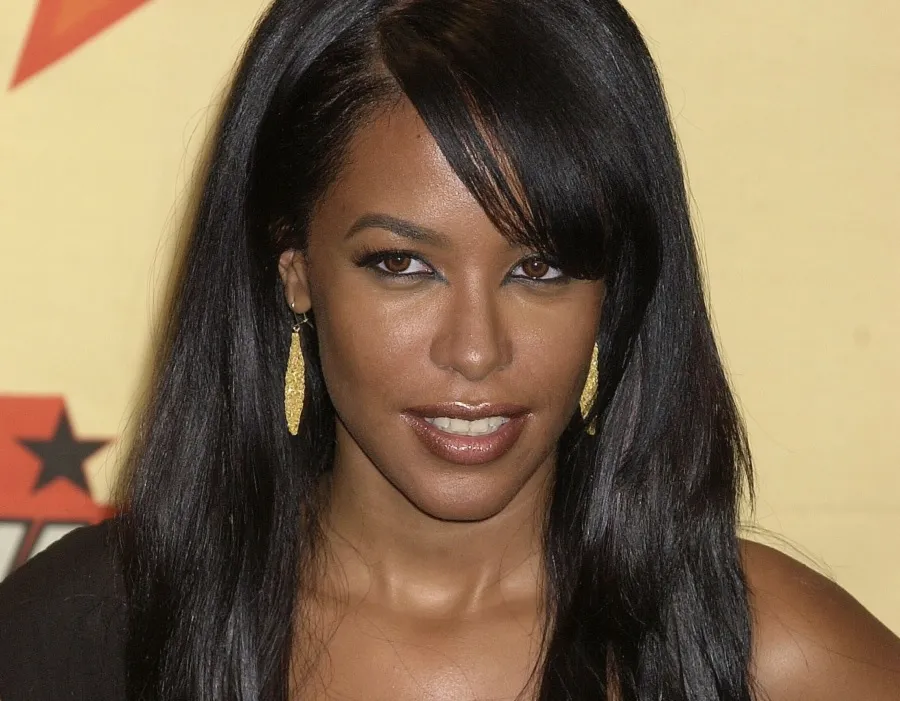 The charges show that the singer, whose real name is Robert Kelly, bribed an official to obtain a falsified ID for an "unnamed female."
In Illinois, a person must be 18 years of age or older to marry without parental consent. On August 31st, 1994, Kelly married Aaliyah, who was under 18. To us, and the federal prosecutors involved in R. Kelly's case, it seems like that "unnamed female" must be Aaliyah.
After news broke of the union, Aaliyah's parents insisted the marriage be annulled. Sadly, Aaliyah, whose album Age Ain't Nothing but a Number went platinum, died in a plane crash in 2001 at the age of 22.
This most recent charge has been added to a growing list of charges filed by New York prosecutors, among federal charges and other state charges. This list of charges includes racketeering, kidnapping, forced labor, and sexual exploitation, and they all revolve around the accusations that Kelly groomed underage girls for sexual abuse using the promise of fame and success in the music industry.
R. Kelly has pled not guilty to all of the above.
In April, Kelly will stand trial in federal court in Chicago on charges of child pornography and obstruction of justice. He will later be transferred to Brooklyn to stand trial on the former charges, including this new charge of bribery.
We hope that in 2020, we can say goodbye to R. Kelly and mute him for good.