A Quiet Place sequel is officially happening, and we're whispering with delight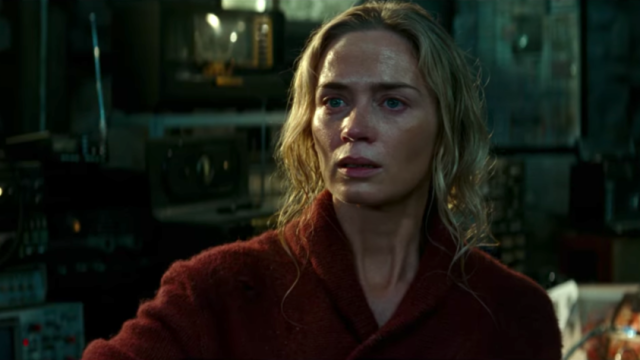 Start preparing for another terrifyingly silent trip to the movie theaters…
Because, A Quiet Place is getting a sequel! At this week's CinemaCon, Paramount chairman and CEO Jim Gianopulos revealed that a sequel to the breakout horror film is officially in the works.
The film, which John Krasinski starred in, directed, and co-wrote, has been one of the year's top surprise hits, having currently grossed $213 million worldwide. Krasinski's mostly silent, completely terrifying film, follows a family living in a remote town who live in complete silence to avoid the extraterrestrial monsters attracted to sound.
But while A Quiet Place is terrifying, its surprise emotional weight has left an impact on fans and critics alike.
While he didn't provide any more details about the sequel, Gianopulos joked about how unbelievable it was that Krasinski, who is best known for his work on The Office, decided to make a horror movie.
He said, "If you told me five years ago that an almost silent film starring the very funny guy Jim from The Office would have been a hit at Paramount, I would have said, 'Well, I should go work at Paramount.'"
We may not know much about the Quiet Place sequel for a while but it seems writers Scott Beck and Bryan woods are already toying around with ideas.
Earlier this month, the pair told Fandango that they "definitely" have ideas for a sequel. Woods said, "There are so many things you could do."
"There are so many discarded set pieces, too, just hiding out on Word documents on our computer," Beck added, of continuing to explore the world within the film. "So, yeah, there are certainly so many stories you could tell. It's just really, at the end of the day, who are the characters in this and what does this situation mean to that dynamic?"
A Quiet Place, also stars Krasinski's real-life wife Emily Blunt, Noah Jupe, and Millicent Simmonds. But whether or not the sequel will follow the Abbotts, one thing's clear, we probably haven't seen the last of the monsters.