Quick: If your "Harry Potter" book has this typo in it, you could get thousands of dollars
Stop everything you're doing, and go grab your copy of Harry Potter and the Philosopher's Stone. There was a typo printed in 500 copies of the first edition, and if you're one of the lucky readers who owns a faulty copy, you could make some money based on the error.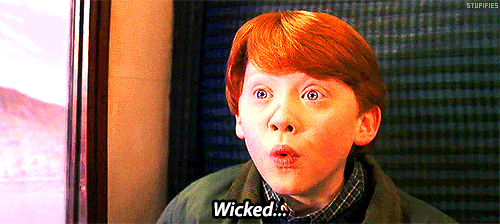 The typo appears on page 53. On this page, you should see a section called "Other Equipment" and it might just turn into your favorite page of all time if you see this repetitive error.
https://twitter.com/udfredirect/status/506488549576019969
Is "1 wand" repeated twice? Well, you might want to go grab a celebratory drink tonight. Books with this typo are currently selling for as much as $34,000.
"As the first book in the series, Harry Potter and the Philosopher's Stone has a special place in the affections of the millions of readers across the world and the proof reading error about the wand in the first edition has, of course, become a treasured piece of Harry Potter arcana," said Matthew Haley, the Head of Books and Manuscripts at Bonhams Fine Books and Manuscripts, in an interview with The Sun. "Like most enduring books aimed at younger readers, the Harry Potter books also have wide appeal to adults and there is a strong market among collectors for first editions."
The expected worth of these particular books is definitely for real. Haley's company, which is headquartered in London, is actually auctioning off a rare copy this November.
So, just think. Harry Potter definitely enriched your life, and it might just enhance your bank account as well.