11 questions to ask during an interview to find out if you really want that internship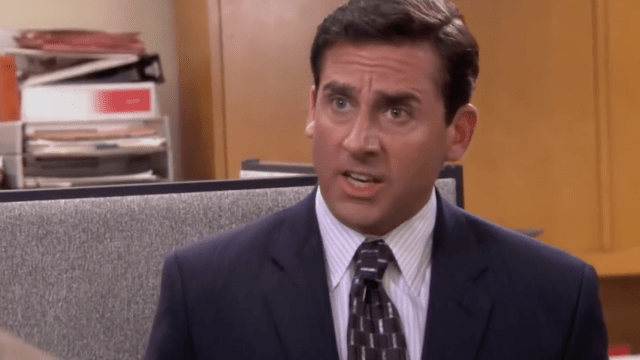 Choosing an internship can seem like a no-brainer since it's such a short-term commitment, but you'd be surprised by how impactful the right internship could be for your career. Don't worry, taking an internship doesn't necessarily mean you're binding yourself to a life-long commitment or anything, but you should definitely ask questions during an interview to find out if you really want that position. Remember, the choice isn't just your interviewer's—it's also yours.
You don't have to have your five-year plan locked down before choosing an internship. In fact, your internship could help you realize that you absolutely hate working with budgets and would rather focus on sales instead. Or maybe you'll realize that you'd rather work in a lab over a hospital after all.
The best-case scenario would be that you love your internship and it solidifies what you'd envisioned for your future career. But that won't happen if you don't know all there is to know about the new position before you start.
If you ask these 11 questions in your internship interview, you (hopefully) won't end up making coffee runs the whole time and you'll have a more meaningful experience.
1 What kind of evaluation will I receive during my time with the company?
If they say that you won't receive any evaluation, you might want to reconsider that internship. This is your big chance at trying out a job and learning from it, and that includes learning about what skills you excel at—and where you might need to improve.
2 What is the typical career path for someone in this role?
This is a totally fine—and great—question to ask if you're not sure about it already. If the career path the interviewer describes sounds intriguing to you, then carry on!
3 How would you describe the office's culture?
Do you want a highly social office, or are you looking to clock in and out without attending happy hours or team-bonding activities?
4 Who do you consider your major competitors?
You may have an idea about their answer to this, but it can be interesting to hear what your potential employer has to say. If you could see yourself working at any of the companies they list, then you're probably on the right track.
5 Follow-up question: What makes you stand out from your competitors?
Again, hearing their answer to this might help you understand the industry that you're considering entering upon graduation.
6 What does success look like or mean in this role? 
If the interviewer tells you that success would mean that you've helped the superiors get through another quarter without ever having to replace their own ink cartridges, then it might not be the most valuable use of your time. If they explain what they hope you'll achieve during your limited time with them, and it sounds exciting, then you can go for it.
7 How often does your company hire past interns as full-time employees? 
This may be the most important question, since it can seriously help ease the pain of post-grad stress if you have a secure job offer (or at least the possibility of one). This will help you gauge the long-term value of the internship.
8 What skills will I be required to use the most in this role?
Again, you will want to make sure they don't say "your coffee-carrying skills." Coffee runs shouldn't be your job if you're investing so much time in providing real support to a company, so they should answer something like "writing" or "communication" skills to give you a taste of what you might be able to expect.
9 Will I be able to attend meetings or talk to employees in other departments?
Since you're still learning, getting the most out of your time as an intern includes trying out various departments. The more people you get to talk to, the better.
10 How many other interns are you hiring for this term?
If you have the choice between various internships, you may want to choose one that includes multiple interns as you'll then be able to make lasting connections to people in similar positions.
11 What is expected of me within the first 30 days in the office?
This question can help you get a sense of the pace of the office. Since your time is limited, you probably don't want to hear that it takes a month to "learn the ropes."
After asking all of those questions, you should be ready to take on the workforce for the first time.
For one semester, of course. Now go on out there and conquer the world.