Selena Gomez, Gina Rodriguez, and more than 200 other public figures signed a powerful open letter to the Latinx community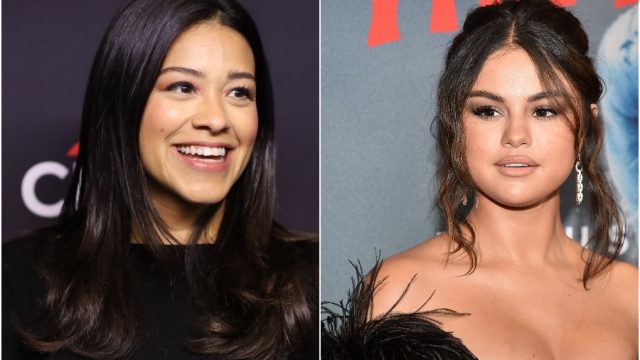 As the Trump administration continues to vilify immigrants from Mexico and Latin America, the persecution faced by the Latinx community has only continued. Children coming into the U.S. continue to be separated from their families and held in detention centers with appalling conditions. ICE raids threaten to break up homes and, as CNN notes, even some U.S. citizens fear they might be deported. With all of this going on, more than 200 celebrities and activists have signed an open letter standing with the Latinx community, titled "Querida Familia Latina."
According to the letter's website, on August 16th, the English version was printed in The New York Times, while the Spanish version of the letter ran in El Diario, El Nuevo Herald, and La Opinión. America Ferrera, Diane Guerrero, Eva Longoria, Alex Martinez Kondracke, Mónica Ramírez, and Olga Segura wrote and organized the letter. The actors, writers, and activists who signed it included Selena Gomez, Lin-Manuel Miranda, Dascha Polanco, Gina Rodriguez, Pedro Pascal, Ricky Martin, Sara Ramirez, Sandra Cisneros, and civil rights activist Dolores Huerta.
The powerful manifesto, which begins "Querida Familia Latina" or "Dear Latinx Family" in English, discusses hate crimes, the Trump administration's family separation policy, and recent ICE raids. But the letter continues with a call to keep fighting these acts of prejudice and white supremacy.
"We will not be silenced," the letter reads. "We will continue to denounce any hateful and inhumane treatment of our community. We will demand dignity and justice. Though real pain and fear are sweeping through our communities, we remain powerful."
https://www.instagram.com/p/B1OmRYiBj_D
On MSNBC's Morning Joe, Ferrera explained that the message she wanted readers to take away from "Querida Familia Latina" was that they will keep fighting. She also called on allies to pay attention and continue working toward good.
"It is so easy to be overwhelmed with the bad news, to be so heartbroken, so devastated, and even numbed to what is happening to human beings in our country at this moment that it paralyzes us," she said. "And we can't be paralyzed. We have to fight through that, and we have to continue to show up. Because it matters when we show up."
https://www.instagram.com/p/B1Oy7_CBhfw
This letter is a powerful reminder that, now more than ever, we need to stand with marginalized communities. Consider donating to help unite separated families, learning what to do in an ICE raid, contacting your elected officials, or otherwise helping however you can.