Quentin Tarantino says he's done making movies — what?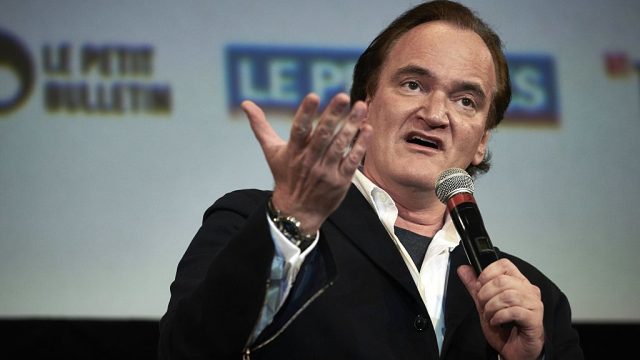 Quentin Tarantino is a man who sticks to his guns, and not just as major motifs in almost all of his films. No, we're talking about recent confirmation that Tarantino will retire after making 10 feature films (which he has done, plus some, if you count his smaller projects). In true Q.T. fashion, the Hateful Eight director reiterated his retirement plans at the Adobe Max Creativity Conference with an over-the top delivery:
"Drop the mic. Boom. Tell everybody, 'Match that shit'"
Tarantino said, according to The Hollywood Reporter. However, everyone knows that Tarantino loves to mislead his audience, and even surprise them (to say the least) and some speculate that this announcement isn't as definitive as it sounds.
From his conference speech, it sounds like Tarantino's retirement is merely one from feature films, if even that, and that he wishes to move on to diversify his repertoire.
"Hopefully, the way I define success when I finish my career is that I'm considered one of the greatest filmmakers that ever lived. And going further, a great artist, not just filmmaker"
Tarantino told the audience in San Diego.
Tarantino has reportedly spent the past four years researching the year 1970, and he's not planning to use his findings as inspiration for a feature film.
"Am I going to write a book? Maybe. Is it going to be a six-part podcast? Maybe. A feature documentary? Maybe. I'm figuring it out"
He said at at the Lumière Festival in Lyon last month. Although his "retirement" announcement is tenuous, diehard Tarantino fans are already feeling morose about the prospects of only seeing two more new Quentin flicks in the future.
false
Time has yet to tell whether or not Tarantino will actually retire from film after his next two features, we just hope that whatever he does next isn't as rife with lawsuits or problematic white-cis-male protagonists as his past works have been (eek!).
One thing we probably can count on though, is that they will feature lots and lots of violence, and maybe some kick ass dance moves.