Queer men who take PrEP to prevent HIV talk to us about staying safe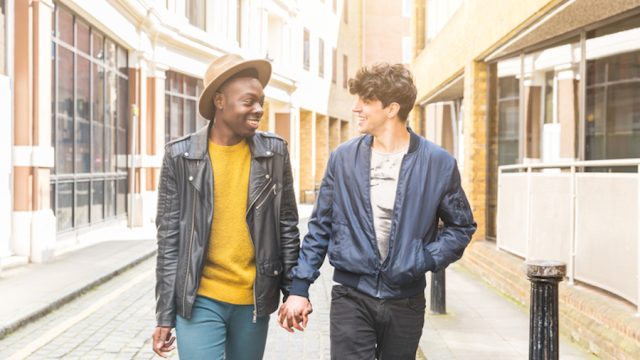 May 18th is HIV Vaccine Awareness Day, which HIV.gov describes as "a chance to thank the volunteers, community members, health professionals, and scientists working together to find a safe and effective preventive HIV vaccine. It is also a time to educate communities about the importance of preventive HIV vaccine research." While on the topic of HIV prevention, HG is also discussing PrEP (pre-exposure prophylaxis). PrEP is not a vaccine, but a daily oral medication that helps to prevent HIV transmission. Here, a contributor spoke with gay individuals about their experiences accessing and taking PrEP.
When an HIV prevention pill hit the market in 2012, it seemed almost too good to be true. But six years ago, the FDA made a groundbreaking decision to approve Truvada to help prevent HIV transmission in high-risk populations. A pre-exposure prophylaxis (otherwise known as PrEP), Truvada must be taken orally everyday (unlike a vaccine, which remains effective for years after one injection), and the pill helps stop the virus from latching onto cells and spreading throughout a person's bloodstream. The CDC says that, for the pill to effectively protect someone during receptive anal sex, that person should have taken the pill for at least seven days. There is "no data yet available about how long it takes to reach maximum protection for insertive anal sex."
If taken daily as prescribed, PrEP prevents HIV transmission by nearly 90% in PrEP patients who have unprotected sex. The risk of transmission is even lower if additional protection, such as condoms, are used — which is recommended for PrEP users. On May 15th, the FDA announced that Truvada is safe for at-risk adolescents to use for HIV prevention.
Khaled E. is a 30-year-old gay man who lives in Brooklyn. He says he first learned about PrEP from the internet and did his own personal research before asking his doctor for a prescription. "I thought it was a lie. I didn't think there could be a way to actually prevent HIV, and now I feel way safer." Khaled says that while living in New York City, he meets a lot of other potential partners and now feels more comfortable sleeping with new people. "I get tested every three months just to be safe, sometimes even more, depending on the circumstances."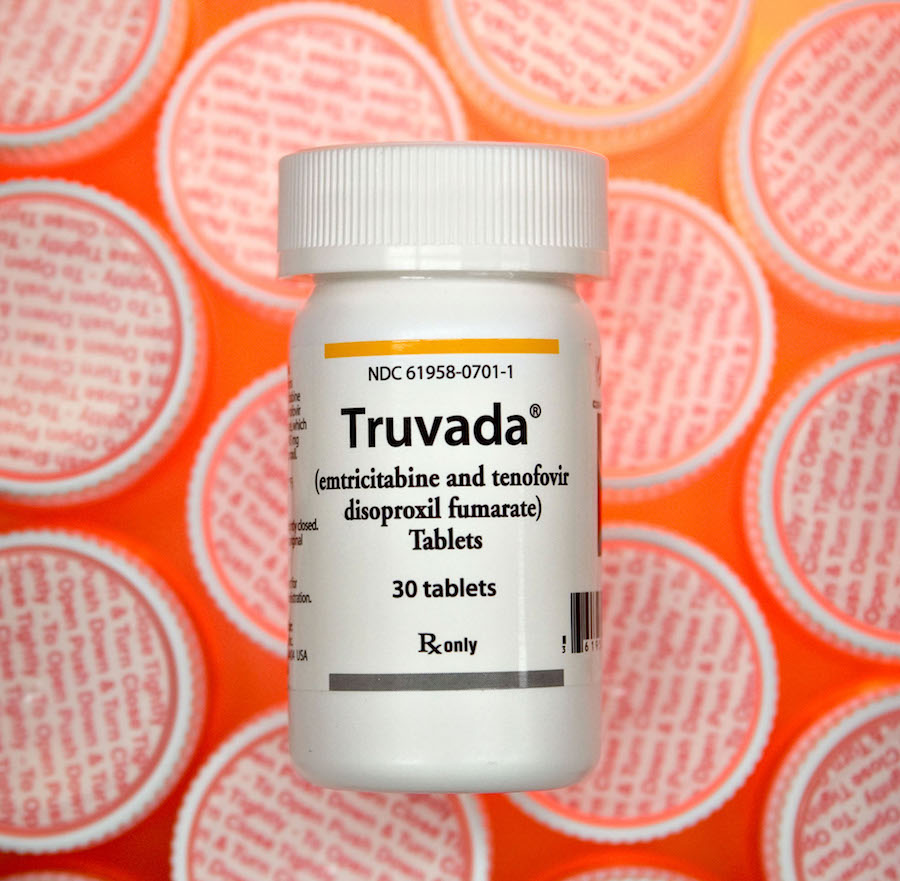 Jonathan C. is a 25-year-old gay man who resides in Seattle. He says he feels a sense of relief since starting the preventative medication: "I think of it as an added security benefit to protect myself and my partners. Condoms are obviously a safe choice, but you just never know if it will somehow break or rip, so I like knowing that being on the pill is just another way to feel protected."
Jonathan says he moved to Seattle from a more conservative state where he'd never heard of Truvada.
"A friend from Salt Lake City was on it and he kind of gave me the cliff notes version of PrEP. I became a bit curious as to what it was and started reading about the pros and cons. I thought it would be smart to be on it," he explains. "Now, we all talk about it with my gay friends here. I think we all know that it's more of a preventative measure. We all support each other being on it and talk about it in a positive light."
Jonathan shares that although he didn't suffer from any side effects when first beginning PrEP, many of his friends have. According to Truvada's website, common side effects may include headache, stomach ache, and weight loss. Some doctors run routine tests on Truvada patients to check liver and kidney function, as those organs may be subjected to more serious side effects. "Everyone has different side effects. I had no side effects thankfully, but I have heard from some friends that have had upset stomachs." There are few downsides compared to the positives of this pill, and for anyone on the fence, Khaled says, "Not only does the pill work, but it makes you feel safe."
Both Khaled and Jonathan say that, for them, getting access to PrEP was simple; they felt comfortable asking their doctors about it. When it comes to cost, the pill is accessible thanks to a wide variety of clinical studies and assistance programs. For example, if you live in Florida, state health officials recently announced that free PrEP pills will be provided at their health clinics. According to HIV Plus Mag, the initiative was organized at the end of 2017 due to an extreme increase in new HIV infections. The Center for Disease Control and Prevention reports that teenagers in Miami alone experienced 4,849 new diagnoses of HIV in 2015 — an alarmingly high number. However, if you find yourself having to pay out of pocket expenses for PrEP but you don't live in Florida, there are many financial assistance programs and resources that can serve you. Visit Truvada for PrEP Medication Assistance Program, PrEPWatch, and Truvada.com for more information.
And according to the Patient Advocate Foundation, an insured patient is still eligible for cost assistance if they are diagnosed with HIV or AIDS, or taking preventative action against it. The patient must also reside in the United States and "must fall below the 400-percent of the Federal Poverty Guidelines." After filling out the proper forms, patients can be awarded up to $7,000 in reimbursement to assist with their insurance co-pays.
While Khaled and Jonathan were able to easily access PrEP, the stigma of HIV ripples throughout communities and often prevents patients from getting the help they need.
The Center of AIDS Prevention Studies Research says, "Stigma against many vulnerable populations who are disproportionately affected by HIV (such as the stigma of homosexuality, drug use, poverty, migration, transgender status, mental illness, sex work and racial, ethnic and tribal minority status) predates the epidemic and intersects with HIV stigma, which compounds the stigma and discrimination experienced by people living with HIV (PLWH) who belong to such groups." A recent study from the CDC found that, while queer Black men are most affected by HIV statistically, that population only accounts for 1% of those filling PrEP prescriptions. As Carolina Moreno writes for HuffPost, "A failure of outreach and a legacy of racism in medicine are preventing queer black men from using PrEP, experts say."
Thankfully, programs around the globe have been established to help those facing stigmas in their communities. Support groups are especially beneficial for those struggling to talk about the issues they face every day. The Center of AIDS Prevention Studies Research says, "A study of African American people living with HIV found many had experienced stigma and discrimination, but the impact was softened by having non- PLWH in their social networks express interest and take the initiative to offer help."
If you think PrEP is right for you and can help keep you and your partner(s) safe, talk to your doctor. Find out what path you can take to lead a more protected lifestyle.