The Queer Eye Fab 5 filmed a special in the town of Yass, Australia, and it's the bonus episode we deserve
After the Fab 5 filmed an episode for Queer Eye's second season in the town of Gay, Georgia, the Netflix show found the second-best filming location in whole world. The Queer Eye guys recently went to Yass, Australia to celebrate the country down under's legalization of gay marriage that took place in December of 2017. Can we get a "YASS"?
The special is available on YouTube RIGHT NOW, and it truly is special, because Bobby Berk, Tan France, Antoni Porowski, Karamo Brown, and Jonathan Van Ness work their magic on not one but two projects. The first is a typical makeover like you'd see on Netflix's Queer Eye, where the guys all help someone transform their life from head-to-toe and inside-out. The second Queer Eye subject was a local café that Antoni and Bobby helped transform from an outdated, drab space to a chic, fancy destination. Say it with us again: "YASS!"
George, the Fab 5's subject in the Australia special, has three kids and works tirelessly as a farmer. As Jonathan perfectly describes him, he looks like an "Aussie Marlboro man." George's son Levi wants to help his dad feel more confident and learn to take better care of himself because he deserves it, henny.
When you meet George at the beginning of the episode, he's a gruff-seeming farmer.
He even used to ride bulls! But once George starts opening up to the Fab 5, you see that he's a total softie. First, Karamo makes a compelling point about why George should make sure to take time to live his life rather than work all the time. YASS for work-life balance!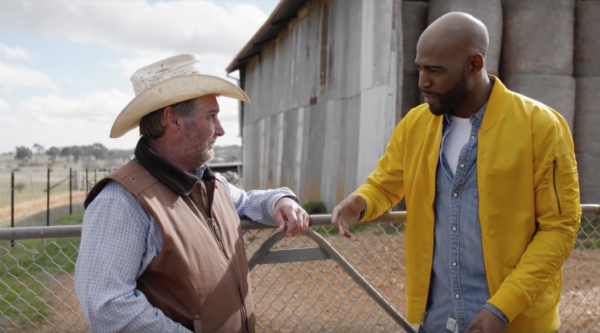 Then, Jonathan works his grooming magic on George. Because what would an episode of Queer Eye be without a makeover from JVN?
"When you do smell like cow shit, I'm thinking that ladies aren't wanting to cuddle with you so much."
Then, after receiving a spa treatment, George reveals that he wants to have his tooth fixed for his daughter's wedding. Of course, that makes Jonathan tear up.
"Breaking down toxic masculinity in front of everybody of Australia, honey."
Jonathan truly has the best one-liners.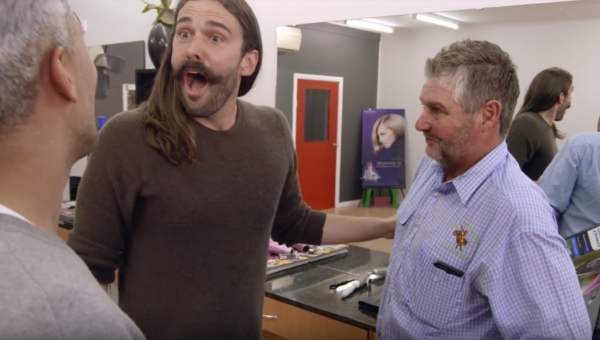 Finally, Tan tricks out George's wardrobe, and they end up sharing a touching moment.
It starts off with Tan exclaiming, "Let's get you laid!" And it ends with George saying that he wants his son, Levi, to look at him the way he looks at Levi. This one might be a teary-eyed "yass," but it's deserved nonetheless: "Yass!"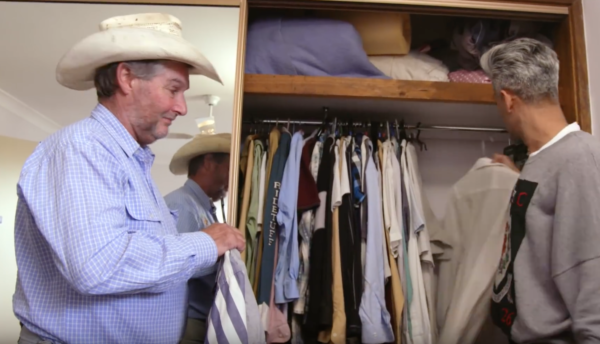 Meanwhile, Antoni worked on the menu with some phallic-looking mushrooms.
Would you expect anything less?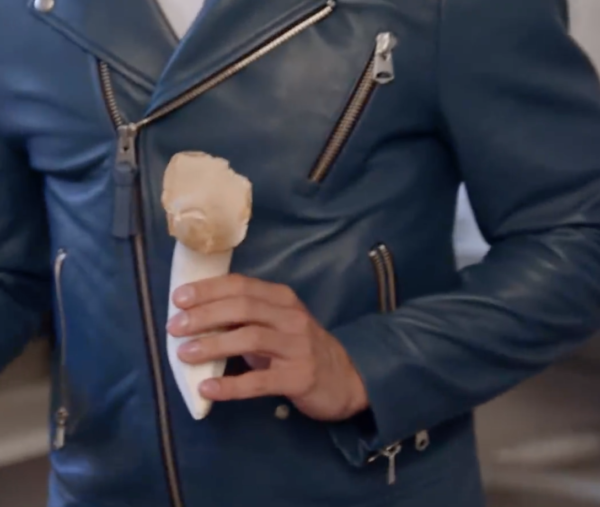 You have to watch the end result for yourself, because this super special Queer Eye special is too good to miss.
Give us one more "Yass" first, though.
https://www.youtube.com/watch?v=vM2zD5FtrkQ?feature=oembed
It's such a great bonus episode, and honestly, we don't deserve it or the Fab 5.