Queer Eye fans raised over $100,000 to send Jess Guilbeaux to college, further proving this show is magic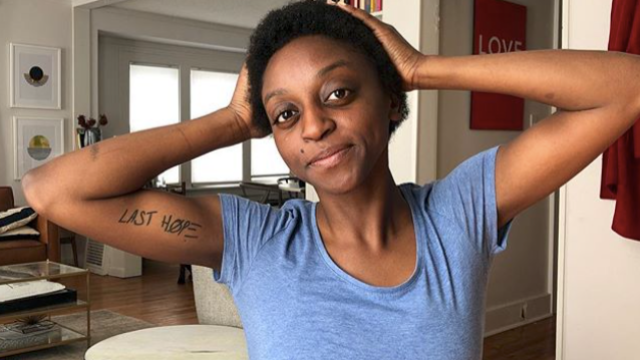 This season on Queer Eye, fans fell in love with Jess Guilbeaux. The young woman was abandoned by her family when she came out at 16, and though she attempted to go to college to study computer science, she had to drop out to work full-time. Her makeover was delightful and the Fab Five helped Guilbeaux reunite with her estranged sister Jenise, but there was this gnawing feeling that her Netflix makeover fund would have been better spent on college tuition. Luckily, tons of random Queer Eye fans felt this way too, and collectively raised $101,675 to send Guilbeaux back to college.
A fan named Vanessa Gamet felt compelled to create a GoFundMe page after watching Guilbeaux's Queer Eye episode.
"Let's send this smart and strong woman back to college to complete what she began and give her the future she deserves," Gamet wrote on the fundraiser's page.
The GoFundMe has exceeded its $100,000 goal and the funds have been transferred to Guilbeaux, who told CBS News on April 12th that she plans to return to school "really, really soon" and will donate whatever money she doesn't need to GLAAD.
https://www.instagram.com/p/BwKJ8NzD5f7
"I'm really excited to go to school, but I'm also really excited to give back because I've never been in a position where I've been able to do that," she said.
After the CBS interview aired, the GoFundMe continued to grow and on April 15th, Guilbeaux shared this message of gratitude on Instagram.
"A month ago the world got to see my story," she wrote. "A story of turning rejection into strength, finding beauty in vulnerability, and overcoming what life throws at your way. i never guessed i would be met with so much love. y'all made me cry with your messages and support at least once everyday (don't worry she's been staying hydrated). i feel like i've been thanking y'all a lot but i'm just so grateful."
We are grateful to Queer Eye for seeing the potential in Guilbeaux and to the fans for rallying in such a meaningful way.