Queer Eye's Antoni Porowski is giving us quarantine cooking lessons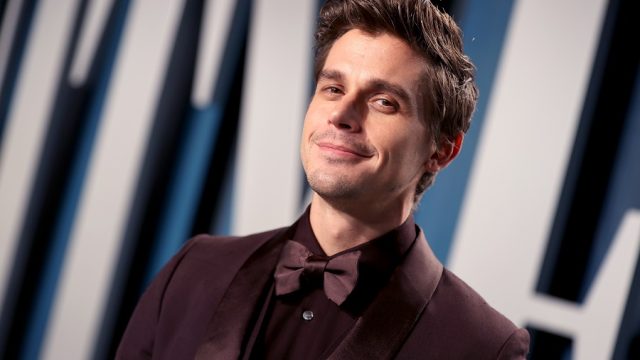 After wrapping up your daily dose of Lizzo's quarantine meditation, hop over to Antoni Porowski's Instagram account to tune into an episode of "Quar Eye: Cooking Lessons in Quarantine." There, Porowski, the Queer Eye team's resident food expert, will teach you a simple, quick-to-make recipe that will quell your quarantine anxiety without dipping too far into your rations.
This is such a bizarre time we're living in. But TBH, we're getting some good celebrity content during this era of uncertainty—and thank goodness for these slivers of positivity.
"Quar Eye: Cooking Lessons in Quarantine," as Porowski captioned his first cooking lesson, posted to Instagram on March 16th. In this debut episode, Porowski teaches us how to make the "Keep Calm-lette." As he says, "an omelette made in isolation is still an omelette. Served w a black bean salsa made w whatever was left at the grocery store."
In the video, Porowski said he went to the grocery store with the intention of buying ingredients for huevos rancheros. However, when he entered the store, he realized that many of the ingredients he was looking for simply weren't there.
https://www.instagram.com/p/B90Oo5lHxYv
"I know that that's something that everybody's experiencing…not just toilet paper," he said. "Which also, you shouldn't be panic-ly and maniacally stocking up on tons of food because it takes away from other people. You should shop like a European and just get a few things at a time and just leave some for others."
Even though we're all stuck at home with somewhat limited means, we should still be able to prepare delicious meals that are enjoyable to eat and "make us feel good," as Porowski said. And all you need to make your first feel-good meal is canned beans (which are high in fiber and protein, and are super cheap), red onion, tomato, avocado, lime, oil or butter, and eggs.
Now that we're inevitably going to be stuck at home for the foreseeable future, we'll absolutely be tuning in for all the upcoming episodes of "Quar Eye."
As information about the coronavirus pandemic rapidly changes, HelloGiggles is committed to providing accurate and helpful coverage to our readers. As such, some of the information in this story may have changed after publication. For the latest on COVID-19, we encourage you to use online resources from CDC, WHO, and local public health departments, and visit our coronavirus hub.