This dog protected a toddler for 15 hours in the wild and is now an honorary police doggo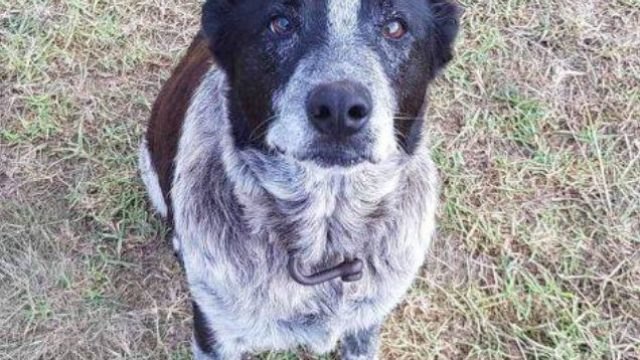 As any dog owner will tell you, our four-legged friends never fail to make us smile, comfort us when we're feeling down, and even protect us when others are being cruel. In short, even when they're being naughty, we love our dogs. And in Australia, one Queensland dog proved he was truly man's best friend when he spent all night protecting his lost owner from harm.
Max, the courageous 17-year-old blue heeler from Queensland, reportedly guarded his 3-year-old owner while she was lost in the wilderness at night on April 20th. According to the Australian Broadcasting Corporation, the young human in question, Aurora, had been reported missing at 3 p.m. that day, and her family had scoured the bushland looking for her. Max managed to find Aurora, and he stayed by her side through that entire rainy night. When more than 100 police and volunteers continued the search the next morning, Max was still with her, having spent more than 15 hours guarding his new friend.
Aurora's grandmother, Leisa Bennet told 9 News that she had heard the girl calling for her from the top of a hill, and when she reached the top, Max was waiting there to lead Bennett to Aurora. The partially blind and deaf dog had slept with Aurora in the bushes all night, ensuring that no harm came to the little girl.
The Queensland Police even named Max an honorary police dog for protecting Aurora.
"SUCH A GOOD BOY, MAX! He stayed with his three-year-old human last night whilst she was lost near Warwick," the police service posted on Faacebook. "For keeping her safe until she was found, you're now an honorary police dog."
Max's loyalty is incredible, and it makes us want to go snuggle with our own canine pals. We're glad that this Queensland dog was around to protect his owner, and we think he's a very good boy. Thank you, Max! Keep being doggone awesome!