QUEEN Stevie Nicks turns 69 today, and we've rounded up her best looks to celebrate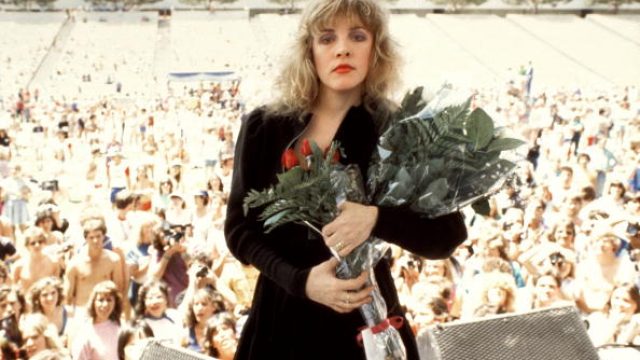 69 years ago today, we were graced by the gods and goddesses. 69 years ago today, Stevie Nicks was born, and the music and fashion world have never been the same. The Fleetwood Mac singer is as known for her elaborate costumes — which she would wear multiple of during each performance — as she is for her crooning voice. The bohemian goddess has always known the power of a good outfit to help change a concert into a true performance.
In an interview with The Rolling Stones, Stevie said,
"The reason I wear the ponchos and the big shawl-y chiffon things is because I realized from a very young age, if you were 5 foot 1, and you wanted to make big moves and be seen from a long way away, if you weren't twirling a baton of fire, you needed something that was gonna make you show up. Like a Las Vegas showgirl, really. You need big moves. If you're gonna dance, you gotta really dance."
We love this idea, and we love how effortlessly Stevie has always executed the "more is more" ideal, especially for her shows. To celebrate the icons' 69th birthday, we've rounded up some of our favorite looks.
1This batwing number:
2This sharp-shouldered look:
3This glowing golden ensemble: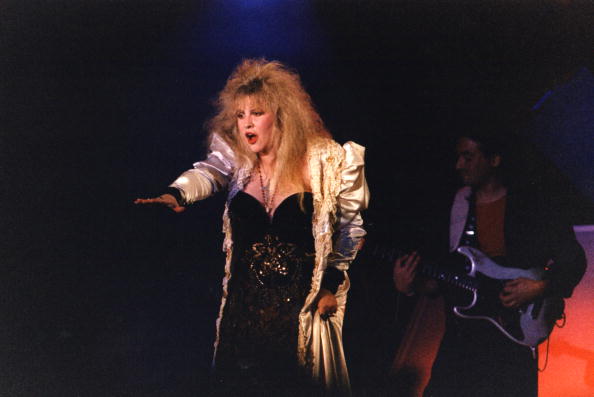 4The time she posed with a bird:
5Everything about this look:
6This white-on-white outfit:
https://www.instagram.com/p/BUkMZD3hJaa
7The look we'll be copying all season:
8This lace-on-lace look:
https://www.instagram.com/p/BUkJAh6FVv3
9The most iconic hat, possibly ever:
https://www.instagram.com/p/BUj9nXtg_v2
10This Snow Queen aesthetic:
11And of course, this goth butterfly look:
Happy birthday, Stevie! We can't wait to see what other incredible outfits you wear!