9 gorgeous, droolworthy photos of Queen Elizabeth and Prince Phillip's wedding on their 69th anniversary!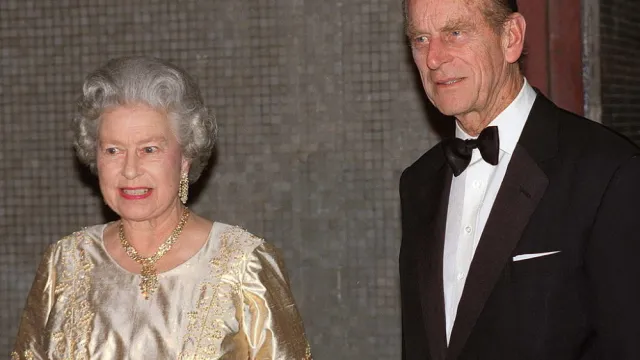 Queen Elizabeth and Prince Phillip are celebrating 69 years of wedded bliss together, and we're so inspired! We love seeing the photos from celebrity couple's anniversaries, and this one certainly our favorite. Queen Elizabeth is probably the cutest person ever! And with Prince Phillip by her side, the two have been able to leave an impact on the entire world.
The royal couple said their "I do's" publicly in 1947, and we have the epic photos to prove just how beautiful the ceremony truly was! They're living proof that it's totally possible to grow together, and our hearts are so full just thinking about it. Take a look at our nine favorite pics from their spectacular wedding event, below!
1. But first thing's first! We have to share this awesome throwback of the young couple just shortly before they approached the altar!
2. But seriously…How cute is Prince Phillip (seated center) with his groomsmen on the eve of the ceremony?! We'd love to have been a fly on the wall…
3. Can we talk about that train? The photos of Queen Elizabeth's gown are stunning.
4. Prince Phillip looks absolutely smitten with Queen Elizabeth!
5. How cute is the married couple on the balcony of Buckingham Palace for the first time?
6. We can't get over how crowded the Mall to Westminster Abbey were on their wedding day! 
7. But, this photo of the ceremony's cake definitely takes the…well, CAKE!
8. Look how happy everyone is for them!
9. And last, but not least…A loving picture of the couple while on their honeymoon. Soooooooo cute!