Queen Elizabeth had a supremely wonderful reaction to this toddler's tantrum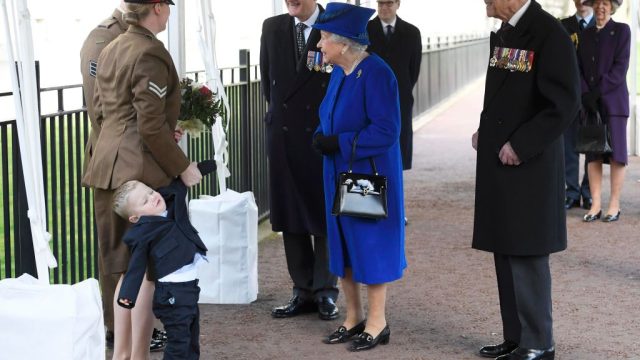 Meeting the Queen comes with expectations of proper pomp and circumstance; a grand curtsy and "How do you do?" come to mind as standard greeting gestures. Except when you're a tired 2-year-old dressed up in uncomfortable (albeit snazzy) clothes, and all you want to do is live your life, right?
That's exactly what appeared to be going through sweet little Alfie Lunn's mind when meeting Queen Elizabeth II with his mum, Corporal Michelle Lunn, and his pops, Sergeant Mark Lunn. As the toddler and his parents prepared to bestow her majesty with a fresh bouquet at the opening ceremony of a war memorial honoring fallen soldiers in Iraq and Afghanistan, Alfie decided he just wasn't having it.
The results? A squirming, hysterical little tantrum. Do yourself a favor, and just watch it below.
Poor Alfie! But being a mother, grandmother, and great-grandmother, the Queen, along with her husband Prince Phillip, saw the funny side of the situation as they laughed and smiled with the toddler.
After the Queen received her bouquet, it seems like she and Alfie made up. He even outreached his hand in a super-sweet gesture, perhaps his own toddler versions of "How do you do."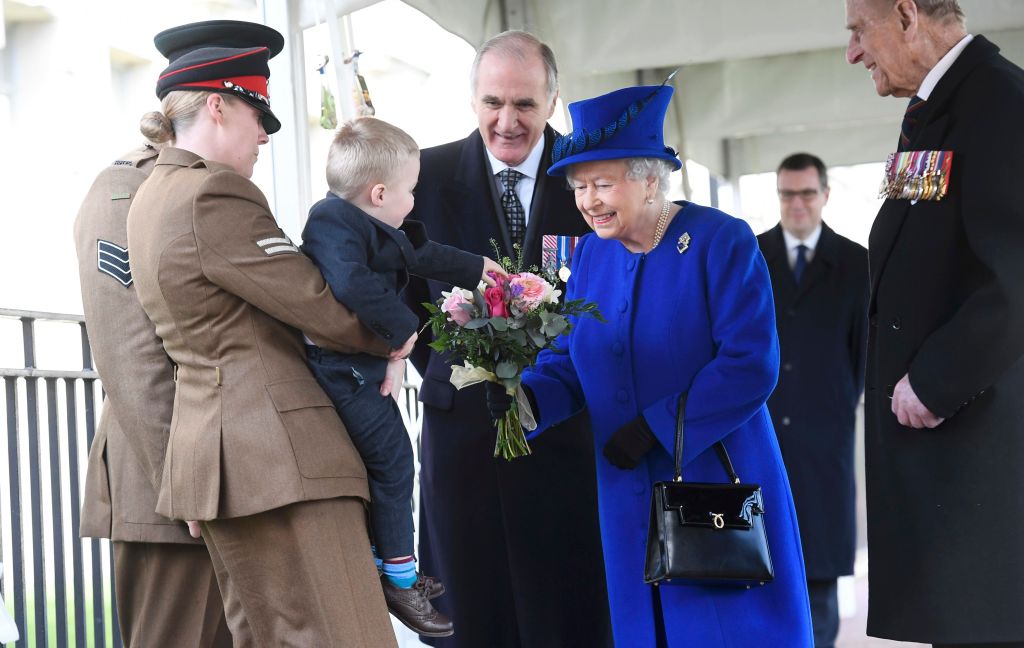 "They're so unpredictable, children," his mum Michelle told Grazia Daily. "We tried our best. He was fine up until a few minutes before the Queen arrived."
You just keep doing you, Alfie. Doesn't look like the Queen minds too much at all.