Queen Elizabeth told soldiers that she's "less frightening" now that she's 90
Queen Elizabeth has always been pretty intimidating. Because, well, she's a queen, and queens are intimidating. But now that she's older, the Queen says she's less intimidating. And we believe her, because we're too scared not to believe her.
Just kidding. Sort of.
On Friday during a meeting with soldiers in honor of St. David's Day, Queen Elizabeth noted that soldiers seem to be less frightened of her.
"She commented at lunch how much more engaging soldiers are these days," said Major General James Swift, the Regimental Colonel of the Royal Welsh regiment, according to People. "She thinks it is because she is now a little older that she is now a little less frightening, which gives you a view of her humility."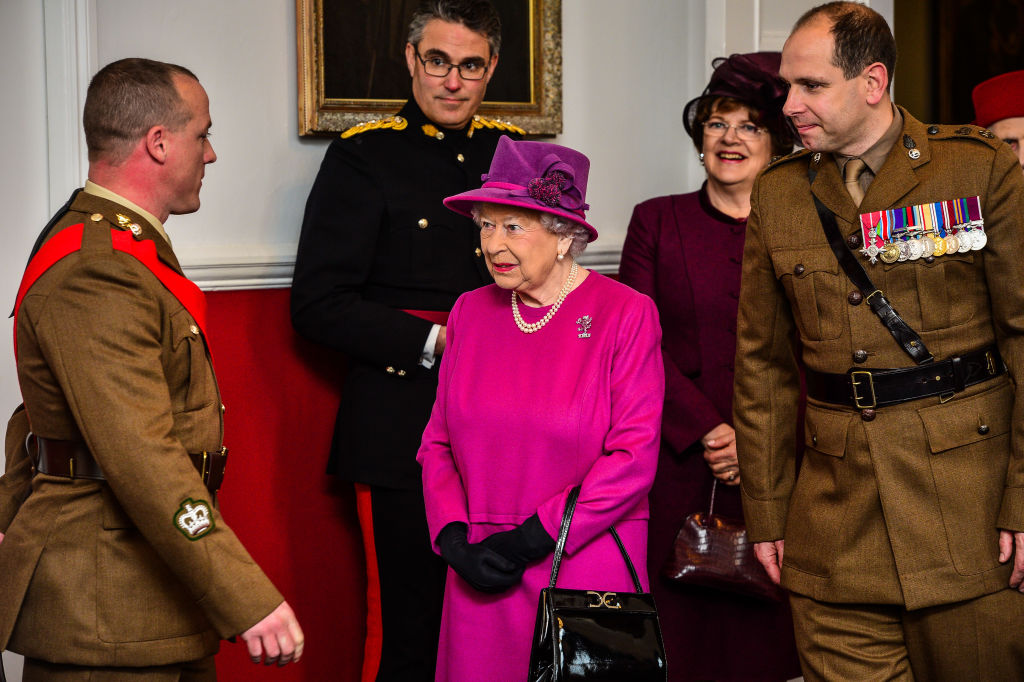 Queen Elizabeth met with cadets, troops, and veterans on a rainy day at at Lucknow Barracks in Tidworth, Wiltshire.
She even met two goats.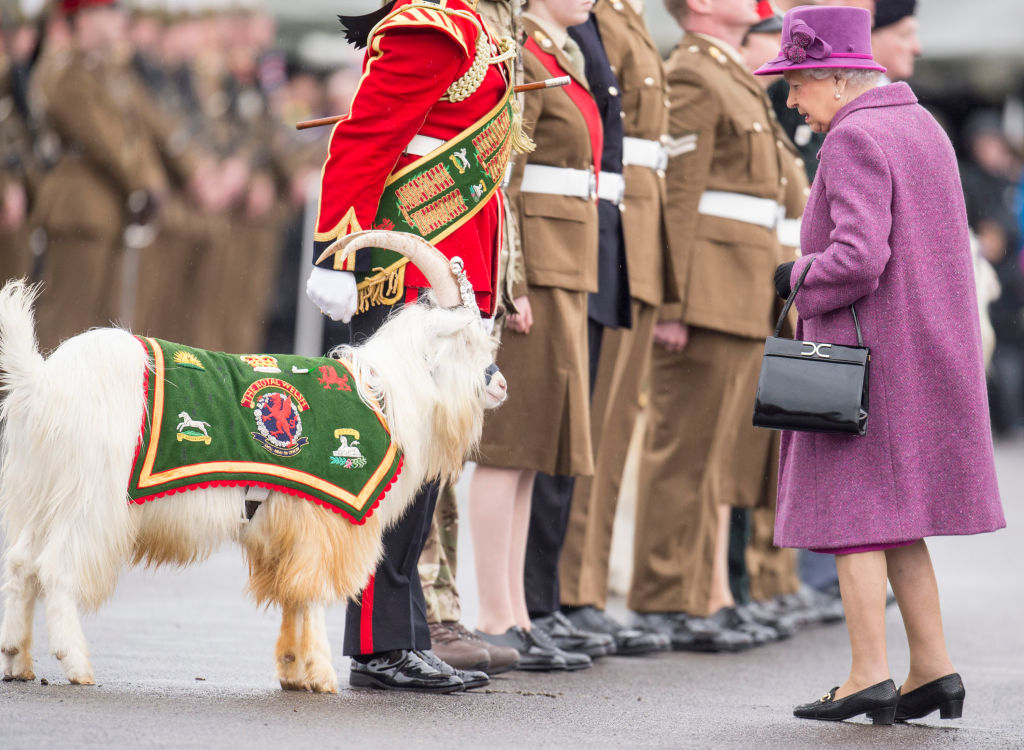 People also reported that while out on the parade ground, the Queen presented ceremonial leeks to 12 representatives of the "regimental family." That included two cadets, five serving soldiers, two reservists, one Canadian exchange officer and two veterans.
Even though she'll turn 91 on April 21st, people were still a little scared to meet her.
Corporal Jason Done was among the given leeks and admitted that he felt "nerves, butterflies and earthquakes" when he met Queen Elizabeth, but she was quick to put his nerves at ease.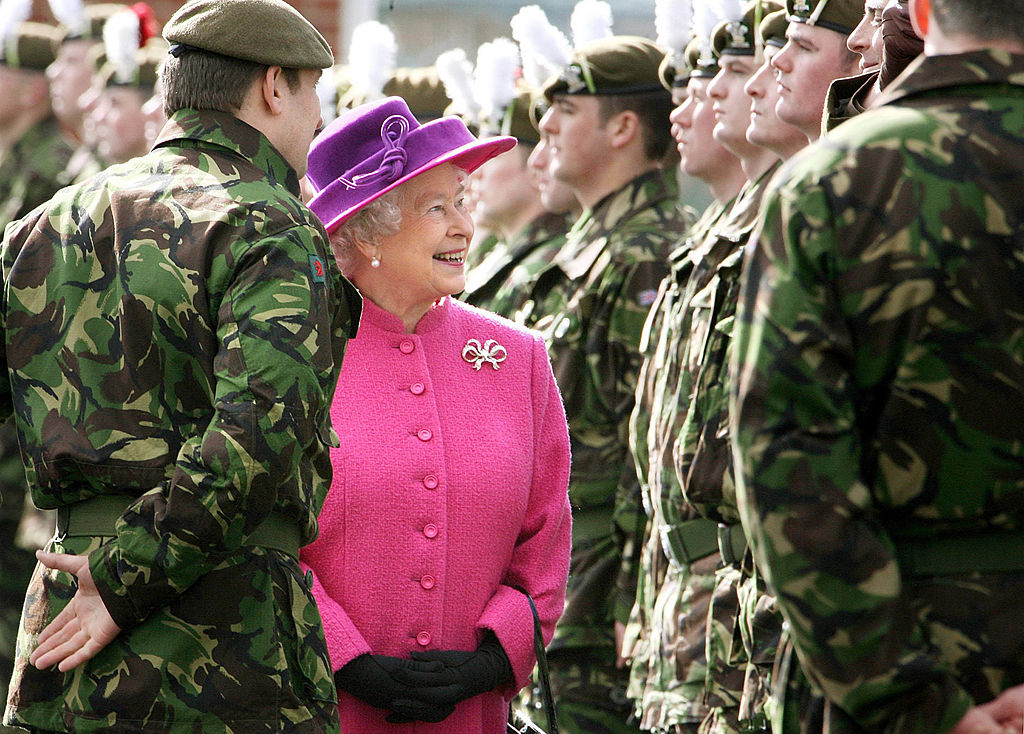 We definitely can't imagine what it would be like to meet Her Majesty. But we have no doubt we would feel all kinds of nervous. Even though she says she's less intimidating in her older age, she's still the Queen.