Queen Elizabeth's last corgi has died, and we're sending so much love to Buckingham Palace
For decades, Queen Elizabeth II has been known for her adorable corgis. But unfortunately, we have some bad news for fans of the British monarch's short-legged brood. The last of the queen's corgis, a dog named Whisper, recently died at Windsor Castle.
According to People, the queen adopted Whisper the corgi in 2016 after his previous owner, a gamekeeper named Bill Fenwick, passed away. The doggo enjoyed two years with the queen before he, too, passed about a week ago at the age of 12. The Daily Mail, which broke the news on October 25th, noted that the queen and Whisper became fast friends, and that the dog would even follow her around Buckingham Palace.
"Whisper was a friendly chap and followed her everywhere," one source told the Dail Mail. 
That sound you hear is our hearts breaking.
Whisper's death comes six months after the death of royal corgi Willow, the last of the royal dogs bred from the queen's very first corgi, Susan. The monarch got Susan when she was 18 years old, and over the course of many decades, raised more than 30 of Susan's descendants. The Daily Beast reported that the queen stopped breeding the dogs several years ago, noting that she worried about what would happen to them after she's gone.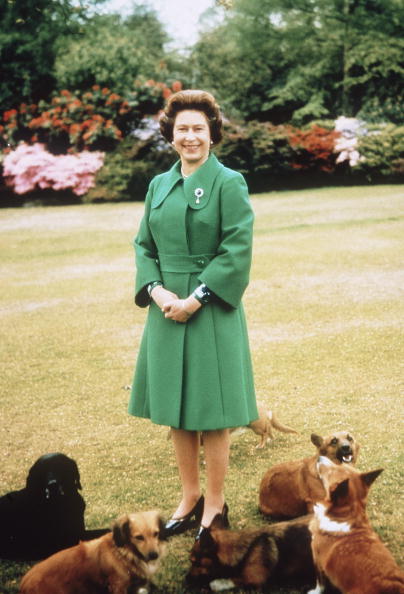 The Daily Mail notes that the queen does still have some furry companions. Candy and Vulcan, two dachshund-corgi mixes (aka "dorgis") are still alive and well at the palace, and they're reportedly "rather more familiar with the queen's routine." Hopefully, these two good doggos will keep the queen company for years to come.
R.I.P., Whisper.