7 times Queen Elizabeth II proved she's actually the most fashionable of the royals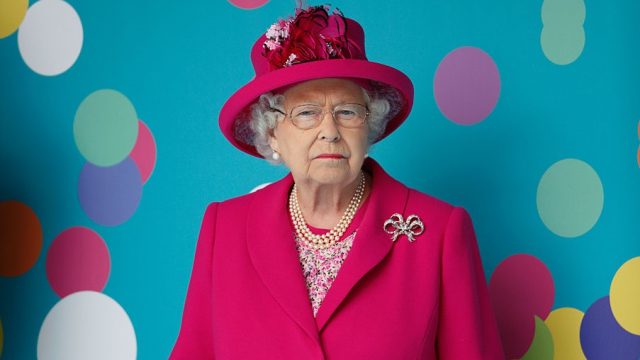 Queen Elizabeth II is a pretty awesome lady. Yes, we are American and therefore she isn't our queen, but isn't she really everyone's queen? We think yes! In honor of this year being Queen Elizabeth II's 90th Birthday (her actual birthday was April 21) we had to point out all of her best fashion moments.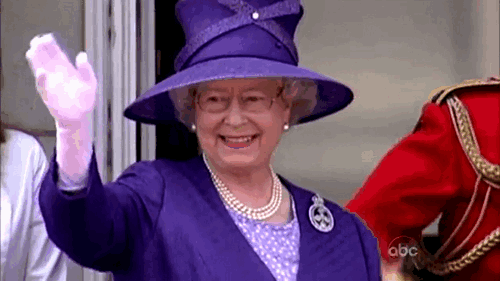 Head-to-toe color
Not only does the Queen love her colorful wardrobe, she loves it from top to bottom. From her outrageous hats to her matching heels, she knows how to make one shade of color stand out and keep it going all the way through the outfit. PS: When she uses an umbrella, it also matches her color choice for the day.
Killer hat game
Need we say more? If you only take one thing away from this Queen style guide, it should be that any outfit can actually be made better with the proper hat. Also, the more over the top, the better.
Effortlessly on point
She can do no wrong when it comes to clothing. The Queen pairs timeless elegance with the perfect amount of sass with every outfit she puts together. PS: We'd pay serious money to see what stylish pjs the Queen rocks on the reg. Corgi smoking slippers, anyone?
Diamonds are a Queen's best friend
Everyone loves to get jewelry or ice themselves with diamonds, but only the Queen gets to wear so many at one time and never have to give them back. She is always perfectly accessorized with her jewels. It's so unfair!
Go bold, or go home
While everyone else in the royal family seems to lean towards neutrals or pale colors (Kate always looks stunning in blue), the Queen LOVES color. The best part is, she isn't afraid to rock neon shades in addition to her bright looks she so frequently wears. She wore neon green during her birthday extravaganza for goodness sakes! false
Extravagant garb
When Queen Elizabeth isn't rocking monochromatic skirted-suits, she gets even more dressed up and it's brilliant. Just look at that fluffy hat and velvet cape… it's ah-mazing. Oh, and she gets to wear a fantastic crown and another over-the-top cape during special events. #RoyalGoals.
Better with age
Her majesty is like a fine wine… she only gets better with age. When she was first named Queen in 1952 she was only 26 years old and still her wardrobe was effortlessly gorgeous. Over the past 60 plus years as the monarch, Elizabeth has done whatever she wants when it comes to her ensemble and she continues to knock it out of the park. Even her cardigan game is well thought out and perfectly executed.
Throughout her career the United Kingdom's fearless leader, Queen Elizabeth II has proved that she actually never goes out of style and neither does her wardrobe. Seriously, isn't she just the cutest? What do you think her best look ever was?