Quarantine breakouts are real—here's how I'm adjusting my skincare routine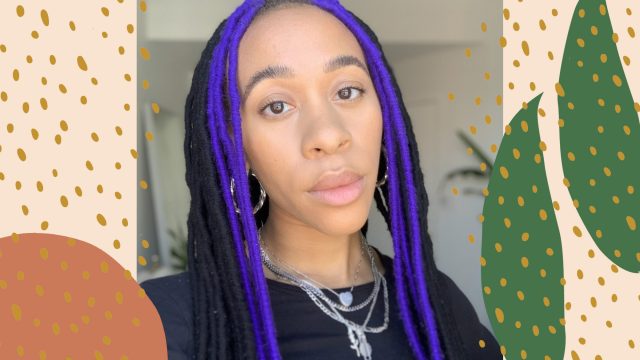 Cleanse, moisturize, sleep, repeat—or not. From the 18-product maximalists to the one-and-done movers and shakers, everybody's skin care routine differs. In A.M. to P.M., we explore the morning and evening routines of people with different skin care concerns, from targeting acne to embracing vegan beauty.
Age: 28
Skin Type: Oily and acne-prone
Skin Concerns: Breakouts and uneven texture
By age 11, I knew that acne and I would be closely intertwined in each other's journeys. My ongoing battle with breakouts began that year, and so my mom took me to the dermatologist, who put me on Accutane. After three rounds of the intense medication, my skin started to clear up. I couldn't be happier, but I wondered what would happen to my skin once I went off the medication.
Post-Accutane, at age 23, I was an aficionado of topical acne medication. Thank goodness for my skin's high tolerance because I had tried more tablets, creams, and gels than I could even count. I was also able to try lasers, chemical peels, and light therapy, all of which have been saviors. Now, in between treatments, I stick to a strict product regimen that involves cleansing my skin twice a day, physical exfoliation a few times a week, moisturizing daily, and religiously applying AHAs, BHAs, and Retin-A.
During quarantine, my skin has become a bit angrier with me than usual. Perhaps it's my nonexistent sun exposure or stress, or maybe it's because I have to wear a face mask anytime I step outside which just circulates my hot breath back onto my face—but my skin is not happy. Since I have been breaking out more than usual and for longer periods, I've switched up my usual skincare routine. "Less is more" has never been an ethos that I live by in any part of my life, and that includes my skincare routine, too. My routine is marked by my love of layering that, for me, has helped keep skin issues at bay.
A.M.
I begin each morning with the Tatcha The Deep Cleanse Exfoliating Cleanser to gently slough off last night's skincare products and any oil that accumulated overnight. It also hydrates my skin, so I don't get that overly clean and tight feeling that some cleansers cause.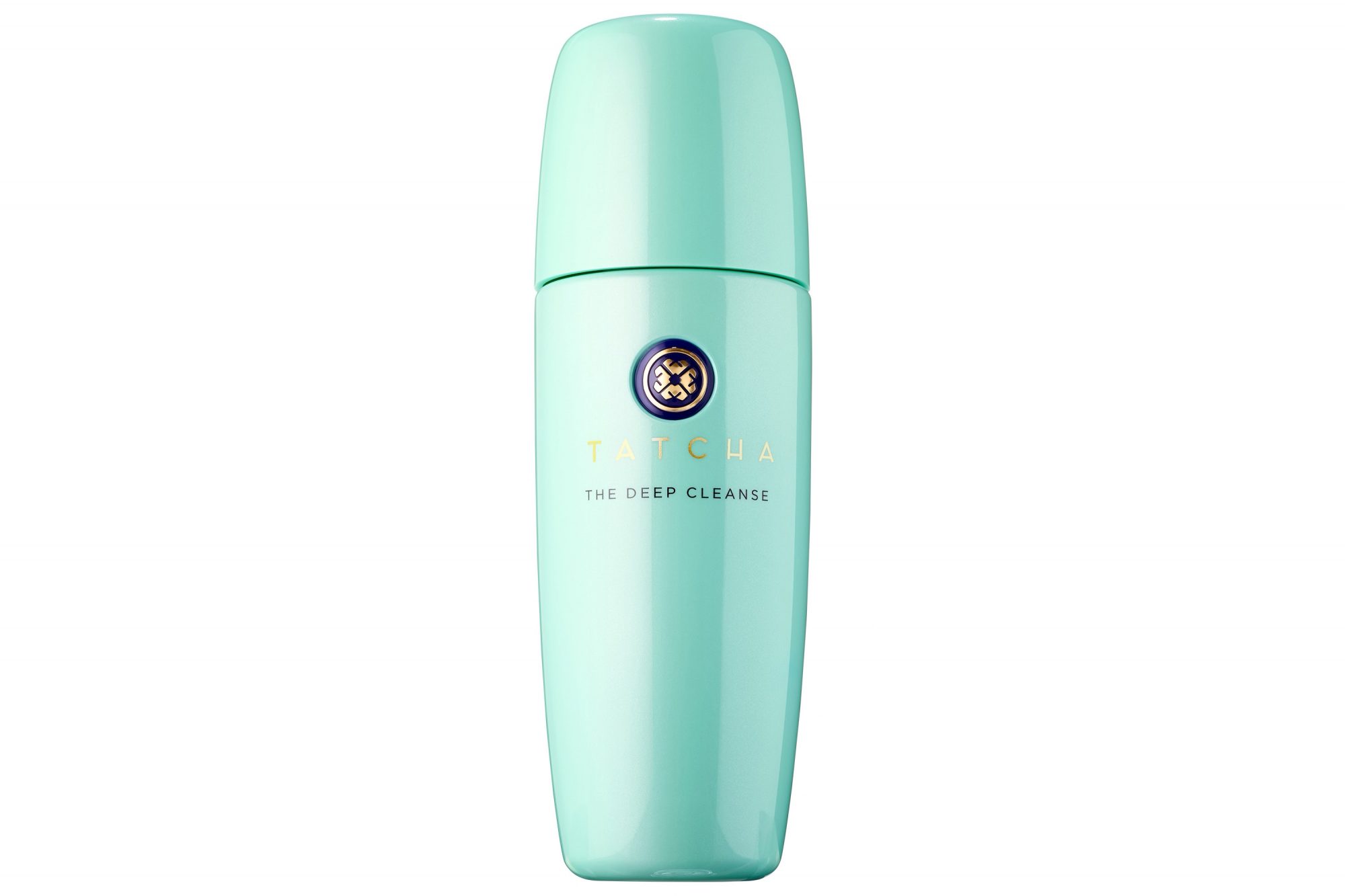 To put my acne in its place, I start by using the Bacteria Blaster by Surreal Skincare. This is a potent toner that is packed with 10% azelaic acid and acts as kryptonite to acne and hyperpigmentation. It  gives my skin an instant cooling effect when I put it on, which is quite refreshing. I can see an immediate calmness to my active breakouts after using this toner after just a few days. If I was stuck on an island, this would be one of the three things I would bring—it's that good.
Salicylic acid has proven to be an anti-acne ingredient that serves my skin well, so I always like to make sure my skin receives a dose of that every day. Acne Assassin by Surreal Skincare is the sip of that SA that my skin needs. Formulated with tea tree, neem, fenugreek, lavender, tamanu, sea buckthorn, rosemary, copaiba balsam, and clove, it's packed full with skin-nourishing oils. This leaves my skin bouncy and hydrated, and for the quarantine pimples that won't go away, I use a fair share of acne patches.
Next, I use two products to moisturize my skin. Yup, two. Better Daze Ahead by Farmacy is the perfect A.M. moisturizer since it's neither too heavy nor too light. This gives my skin just the right amount of hydration, and the 50 mg of CBD in it help calm any pimples that are currently taking up residence on my face.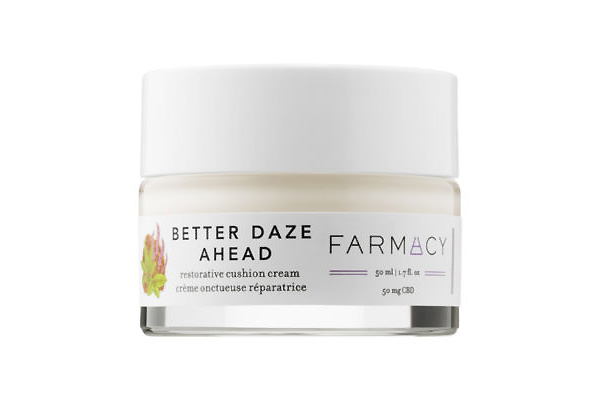 Finally, I apply SPF, and this honestly may be the most important part of my morning skincare routine. UV rays wreak havoc on our skin and promote aging, which is not something I'm going for. Since I'm biracial, I have a high amount of melanin in my skin, and I'm left with post-breakout dark spots and hyperpigmentation (which are only darkened by UV rays)—so daily SPF is a must. I use Peter Thomas Roth's Water Drench Broad Spectrum SPF 45 Hyaluronic Cloud Moisturizer. This gives my skin another dose of hydration, protects it, and makes it ready for the day's activities. Whilst we are in quarantine, it's still really important to wear SPF: The sun's rays enter through windows, and I want to make sure my skin is prepped for a quick walk outside. Also, this never leaves me with a white cast or looking ashy. Flashback Mary, begone!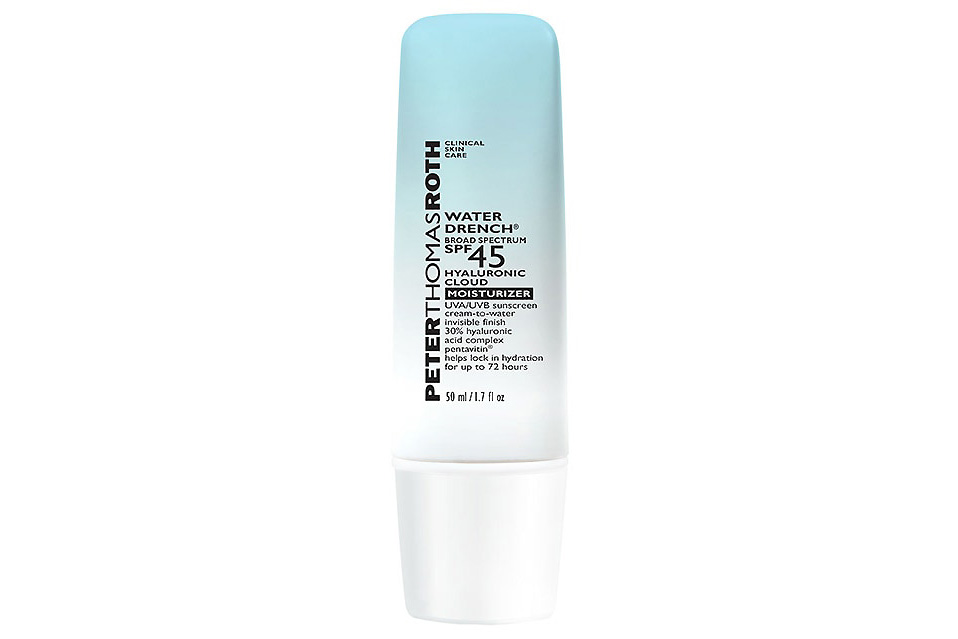 P.M.
As I get ready to settle in for the night I use two different products, depending on whether I am wearing makeup or not. If I am, I use the Drunk Elephant Slaai Makeup-Melting Butter Cleanser. This balmy butter is chock full of lightweight nourishing oils—like marula seed, baobab seed, Kalahari melon seed, mongongo, and ximenia—that protect and nurture skin whilst breaking down the makeup on my face. I scoop out a healthy dollop and apply it to my skin, let it sit for about a minute, and wash it off with lukewarm water. It leaves my skin feeling buttery soft.
If I don't have makeup on, I start my evening with Tatcha's The Rice Polish in Deep. I love watching it turn from a rice bran powder to a foaming face wash in seconds. This exfoliating cleanser gets down deep in my pores and clears away the day's built-up oils and debris.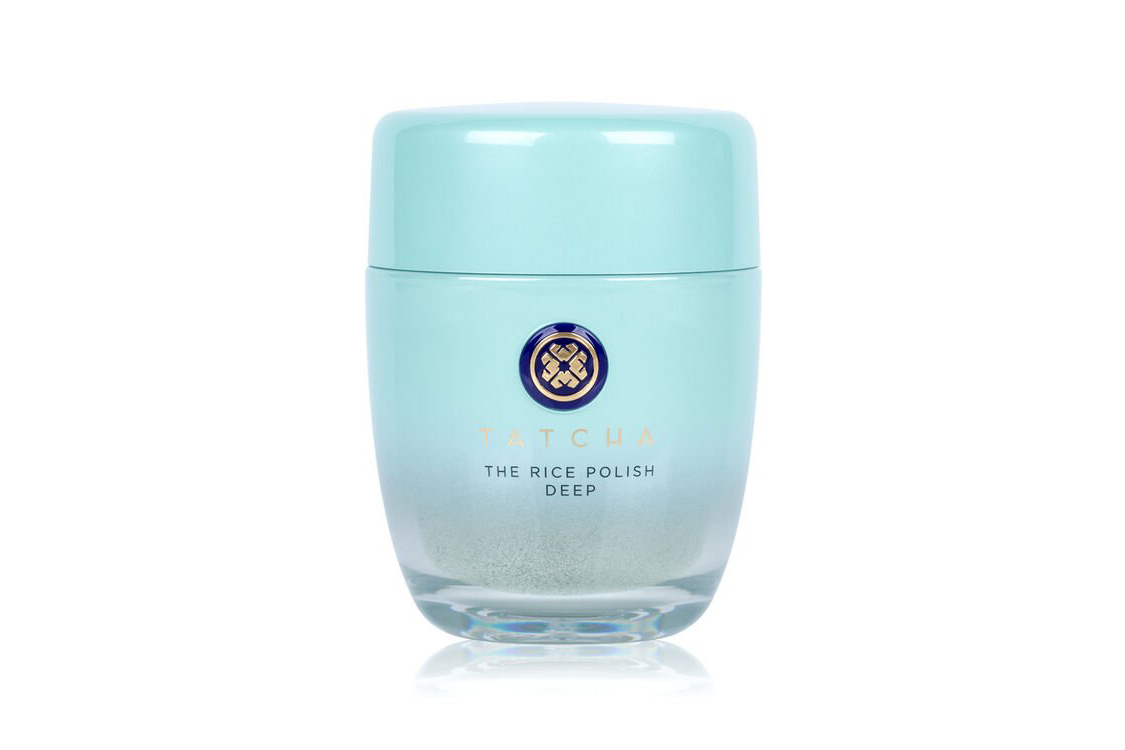 Next, I pull out my tried-and-true from my A.M. routine and apply the Bacteria Blaster by Surreal Skincare all over my skin to prep it for further serums—and again to make sure any upcoming acne gets blasted away. Now that my skin is prepped, I like to use the Peter Thomas Roth Pro Strength Retinoid Peptide Serum as my anti-aging agent of preventative care. I use one full pipette pump all over my face and neck. I love it because it is such a lightweight formula that I don't feel like it's just sitting on my skin, and I know it's doing major work behind the scenes due to its formula of 10% granactive retinoid and 5% hexapeptide complex, both of which reduce the appearance of fine lines and wrinkles. Retinols and retinoids have always worked really well for my skin and also help to keep my acne in check.
For plump, glistening skin in the morning, I use the True Botanicals Renew Repair Serumat night. I love this serum because it plumps, illuminates, and hydrates my skin. It's packed with lovely ingredients like jasmine, neroli, and tuberose that prove their worth every morning when I wake up with glowy skin.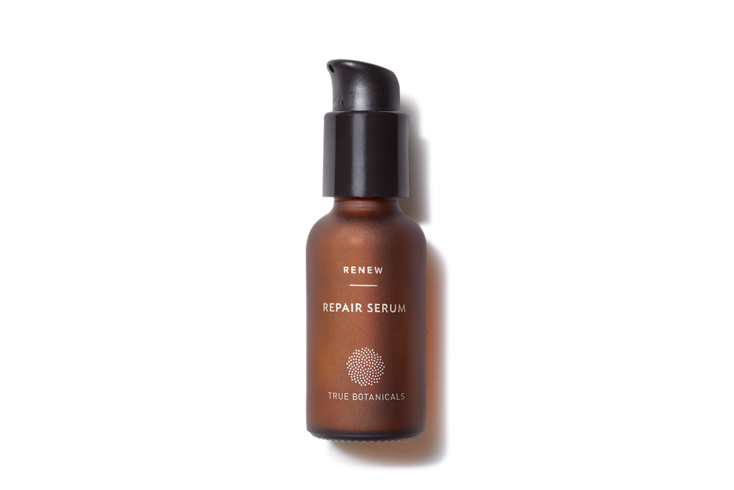 Shop It! $89, [tempo-ecommerce src="https://www.sephora.com/product/beautycounter-countertime-tetrapeptide-supreme-cream-P460850?skuId=2376440&nrtv_cid=e183dac79d996641a196c8592a701b753a57edce64cc42773f24b697ea130234&om_mmc=ppc-NV_24044480_8751158_hellogiggles_1713170768935803061&country_switch=us&lang=en" title="Sephora.com" context="body"]
Finally, I use the Beautycounter Countertime Tetrapeptide Supreme Cream to seal in all of the work I put in. This moisturizer is no joke. It is perfect for nighttime as it's super rich, creamy, and focuses its efforts on hydrating deeply, supporting elasticity, and firming my skin overnight. It makes me feel like all the toners and serums I have applied are locked in. What more could you ask for before you hit the sack, amirite?