Experts say that putting up holiday decorations early could make you happier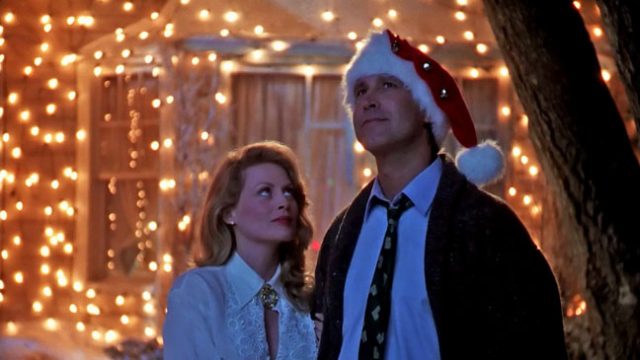 It's time to stop looking at your neighbors like they're crazy when their Christmas lights go up a whole month early. Why? Because according to experts, putting up holiday decorations early could make you happier. Who knew decorations could change the psychological game?
There's an unwritten rule that you shouldn't decorate for Christmas until after Thanksgiving. But now that we know putting up holiday decorations could increase happiness, we're putting up our Christmas trees and hanging our lights ASAP. How about a little fake snow for the windows too? Done. We should probably start listening to Christmas music too. Given the constant barrage of bad news lately, we think we could all use a little bit more cheer in our lives. Holiday decorations to the rescue.
So, how exactly does putting up holiday decorations early make us happier? The explanation actually makes a lot of sense.
"In a world full of stress and anxiety people like to associate to things that make them happy and Christmas decorations evoke those strong feelings of the childhood," psychoanalyst Steve McKeown told Unlaid. "Decorations are simply an anchor or pathway to those old childhood magical emotions of excitement. So putting up those Christmas decorations early extend the excitement!"
Putting up holiday decorations is a pathway to being more in-tune with your inner childlike spirit.
It also helps you make more friends. A little extra tinsel shows your neighbors that you're easily approachable and makes you seem friendlier. So, if you're trying to get the bae down the hall's attention, maybe decorate your apartment door with some cute mistletoe — to spark conversation, of course.
Psychotherapist Amy Morin also told Unilad that the holidays trigger nostalgia, which evokes more positivity into one's life.
"Nostalgia helps link people to their personal past and it helps people understand their identity. For many putting up Christmas decorations early is a way for them to reconnect with their childhoods. It may be a bittersweet feeling. Perhaps the holidays serve as a reminder of when a loved one was still alive. Or maybe looking at a Christmas tree reminds someone of what life was like when they still believed in Santa. For people who have lost a loved one, the holidays may serve as a reminder of happy times they had with that person in the past. Decorating early may help them feel more connected with that individual."
So if the same goes for your house, what about those ugly Christmas sweaters hiding in your closet? We say pull them out extra early this year!