Purple was the unsung color hero at the 2017 Golden Globe Awards and you might want to take another look
The Golden Globes is really all about the fashion, right? Yes! At the this year's Golden Globes, purple was the unsung color hero and you might want to take another look.
While everyone else might be celebrating all of the wins aka La La Land's record-breaking night, we're still stuck on the fashion wins.
Sure there was a lot of glitz and sparkle on the carpet as well as bold black looks, but purple is the color everyone should be talking about. From the red carpet arrivals to the amazing after parties, purple was everywhere.
Chrissy Metz
The This Is Us actress won us over with her choice of a purple velvet gown on Sunday. Her Nathan Paul designed gown, was perfect for a winter award show and the color is unreal.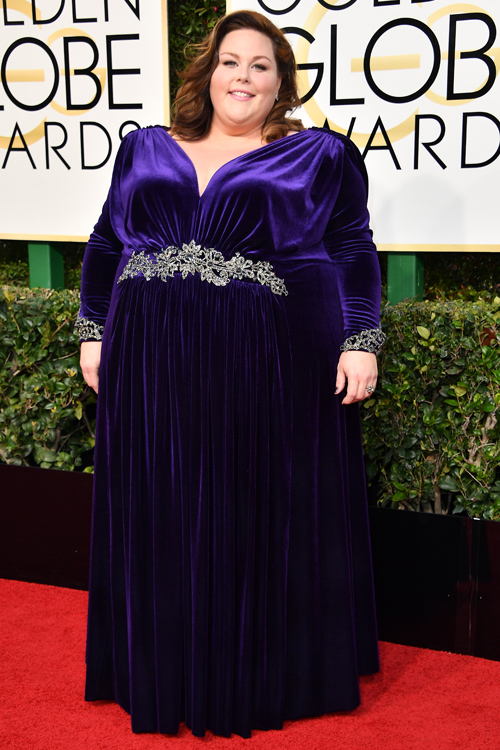 Hailee Steinfeld
The Golden Globe nominee might've actually won the red carpet with this stunning Vera Wang gown. Just look at the pastel purple hue and tulle ballgown!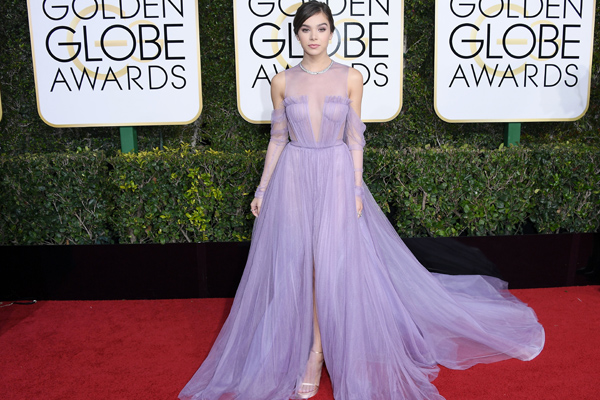 Steinfeld's lavender frock was so pretty that we had to show you another angle. It had a long train, which makes it that much better.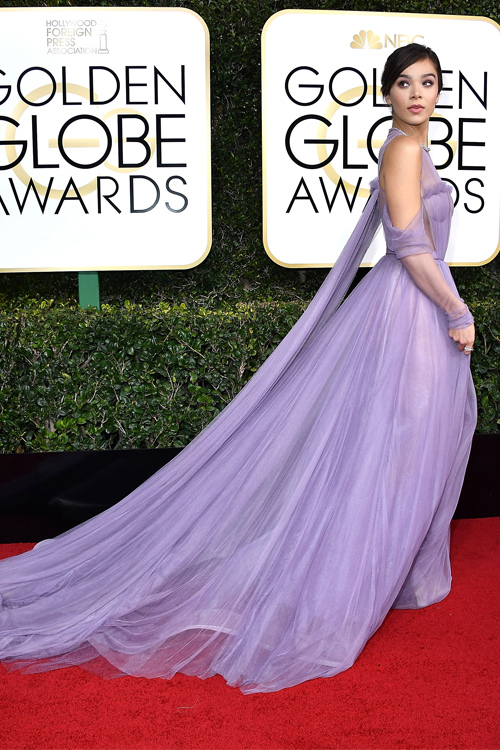 Lea Michele
At the InStyle and Warner Bros. Pictures post-Golden Globes party, the Scream Queens star stole the show. She rocked a gltizy, Emanuel Ungaro dress that shines as bright as she does.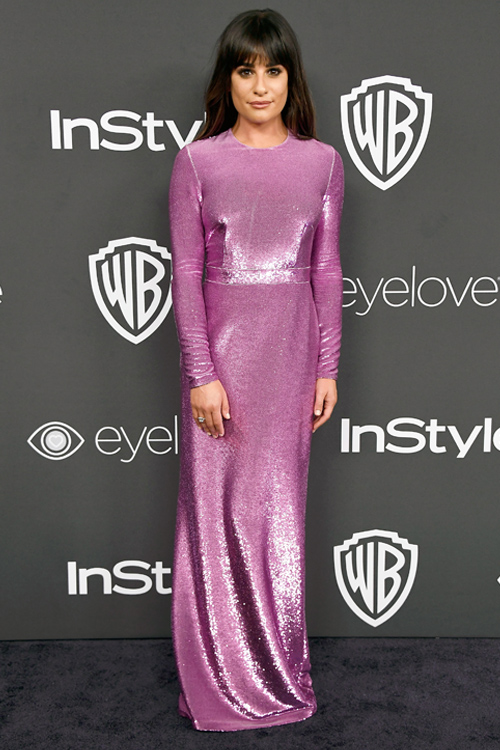 Michele shared a video from the bash of her from the back getting into an elevator and that dress is almost too much amazingness to handle.
Naomi Campbell
The legendary supermodel attended The Weinstein Company and Netflix's post-award show extravaganza and yes, she donned a purple frock. Her's was much more edgy than everyone else's looks, and we like it.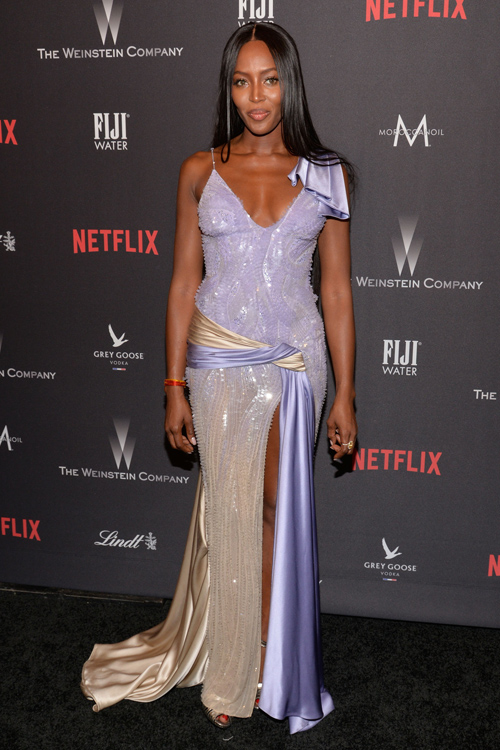 Diane Kruger
Hello, sparkles! Kruger looked amazing as she stepped out on the Golden Globes party circuit. Her bold and sexy shimmer gown is purple perfection.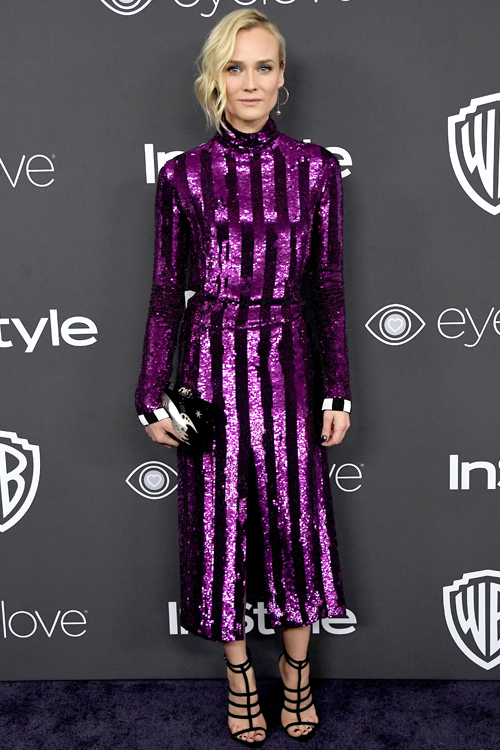 Which purple look from the night is your favorite?