Twitter is appalled by Purdue University's prison-style communal dorms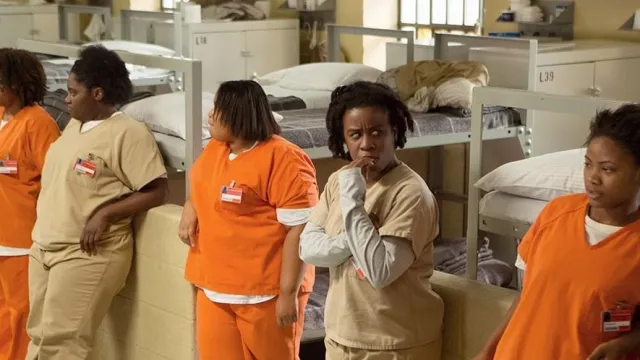 In an attempt to solve its enrollment issues, Purdue University is placing new students in communal "auxiliary housing" that are so depressing to look at that some are comparing the dorms to the set of Orange Is The New Black. We thought it was bad when large universities put three students into dorms previously shared by two, but in the Purdue dorms, freshman are expected to live in large classrooms, basements, and lounges that have been repurposed as communal living spaces.
Purdue Exponent, the student-run paper at Purdue University, exposed the temporary housing crisis on their Instagram account.
"Faced with an excess of admitted students, Purdue University Residences continues to place some students in makeshift rooms in the basements and study lounges of residence halls around campus, like these in Shreve and Meredith residence halls," read the accompanying caption.
When the images went viral, the school attempted to do damage control. Beth McCuskey, the vice provost for student life at the university, told Buzzfeed News that the school admitted five times as many students as anticipated and that demand for on-campus housing is high. They claimed that the spaces shown online are not in use, but that other similar spaces are currently being occupied by about 100 students. The auxiliary housing units hold 8-10 students with no doors or privacy.
While a traditional dorm at Purdue costs $10,030 a year, McCuskey said that these shared rooms are only $1,200 a semester and that students are typically re-housed within weeks of admittance, though some students may end up staying in the communal space for an entire semester. Because of the makeshift quality of these "dorms," it's unclear how or where the students are able to shower and use the restroom.
Needless to say, the internet is appalled at these living conditions, with some comparing them to the shared spaces in overcrowded prisons.
false
Despite the spotlight on Purdue—temporary, auxiliary, or so-called expanded housing is a common and unfortunate trend spreading through college campuses.
false
https://twitter.com/udfredirect/status/1031604776847462401
false
Some online are calling for free temporary housing if this crisis continues to affect universities.