I tried a 100-shade foundation to see if it was a gimmick or a game-changer
In the past seven years that I've been working in the beauty industry, there have been so many changes. For starters, brands are becoming more inclusive than ever. Customers like me (and all of you googling product reviews at home) are holding brands accountable while weeding out those trying to profit off of the wave of inclusivity that has swept the beauty world. As a Black woman who loves makeup, I'm happy to see brands putting in the effort. However, if it doesn't seem authentic, it won't pique my interest.
Every month we can count on a brand stepping in to be a part of the inclusivity conversation. This time around, PUR came to knock us out of our socks, announcing a new foundation launch: the PUR Love Your Selfie Longwear Foundation & Concealer, which is available in a whopping 100 shades. You read us correctly—100 frickin' shades.
It's a vast range, and may be intimidating if you already struggle to find the perfect foundation shade.
https://www.instagram.com/p/BxXr4wKHfrt
At first glance, I wasn't sure if I was impressed or overwhelmed. Overall, the 100-shade range seems pretty legit. There are no noticeable gaps, which makes me feel the brand was being authentic and mindful when they created it. I tried to research how many skin tones there are in the world, and the results were inconclusive, which led me to believe that there are a ton across the globe, and a 100-shade range isn't as crazy as it sounds. It's just not the norm.
Besides the extensive shade range, this foundation and concealer offers medium-to-full coverage and the benefits of a skin care product. In addition to blurring imperfections in the skin, PUR's 4-in-1 Love Your Selfie Foundation & Concealer is loaded with ingredients such as ginseng, green tea, and vitamin B to protect your skin against environmental stressors. This is a lot to unpack for one product, but I'm game if you are.
This foundation and concealer duo comes equipped with both a doe-foot applicator wand and pump.
https://www.instagram.com/p/BwxK05GAvSk
I'm a lady who loves options. I prefer a pump on my foundation because I usually warm the product up on the back of my hand. However, a doe-foot applicator comes in handy if you choose to use this product as a concealer.
11 a.m.: Here's how my skin looked without any foundation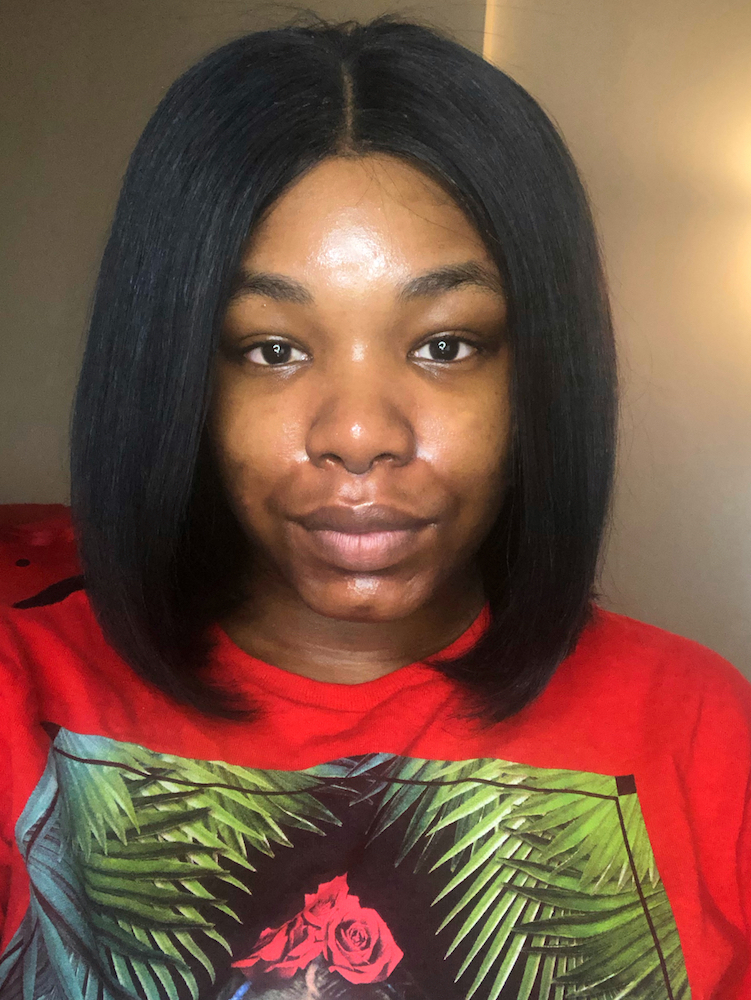 I have yet to pack for my trip, but there are plenty of bags under my eyes. I'd be happy if this foundation/concealer to conceals that for me, but at minimum, I need the foundation to even out my skin tone and cover dark spots.
12 p.m.: PUR sent me samples to match myself, and DG7 ended up being my perfect match. Here's how I look with the foundation applied.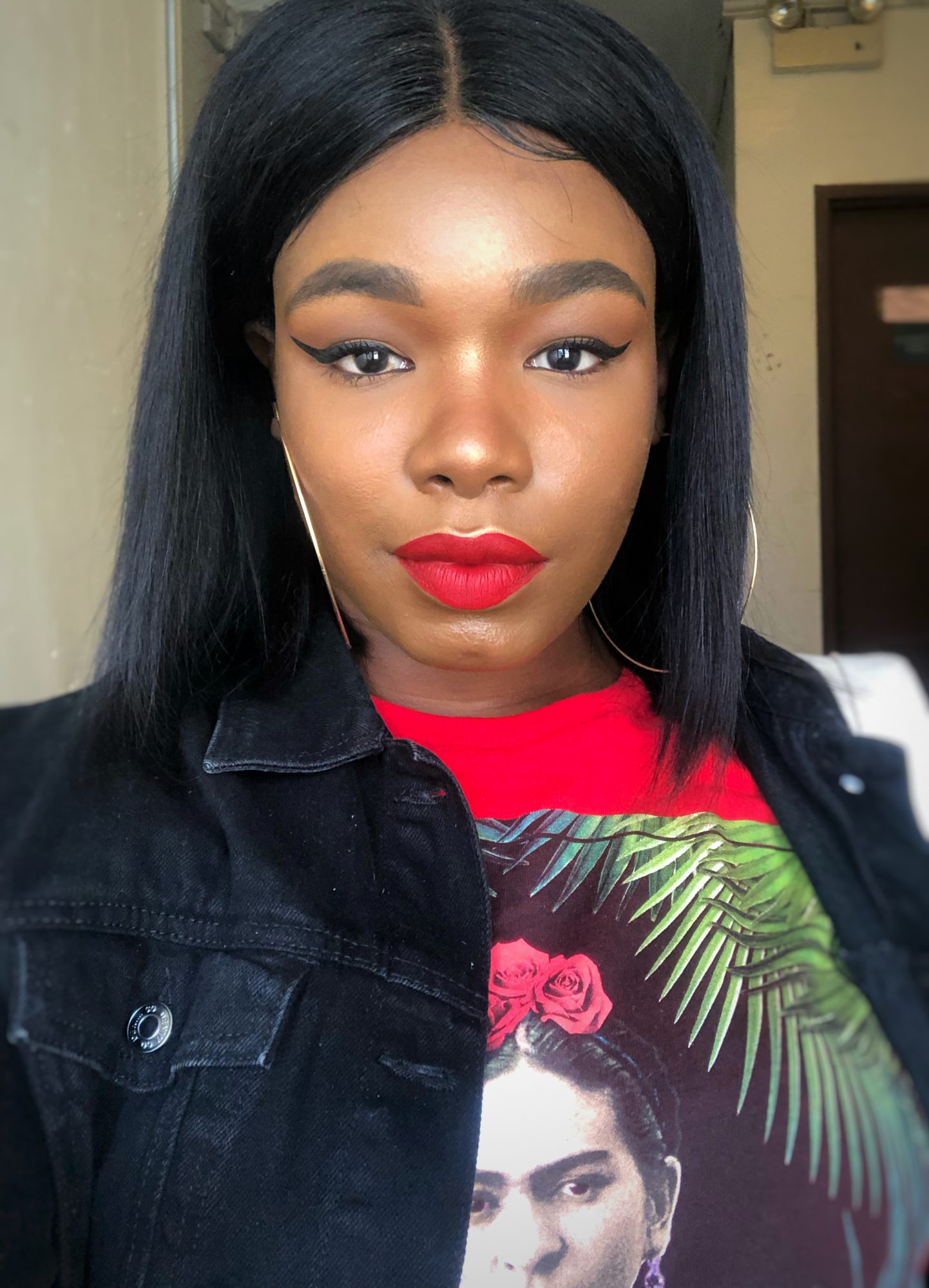 DG7, which is a warm-undertone shade in the dark category. With such an extensive shade range, finding the right shade is overwhelming, but luckily you can use the shade-matching website Findation to find your match based off of other foundation colors that you know work for you.
I matched mine to Fenty Beauty in the shade 420 and Too Faced Born This Way in shade Chai and was recommended DG7 for PUR Love Your Selfie the first time around. However, I've heard through the grapevine that some people haven't been as lucky. My recommendation is to list as many foundations that you can in Findation before trying to find a match for PUR—the more, the merrier.
3 p.m.: I'm running last-minute errands in preparation for a trip.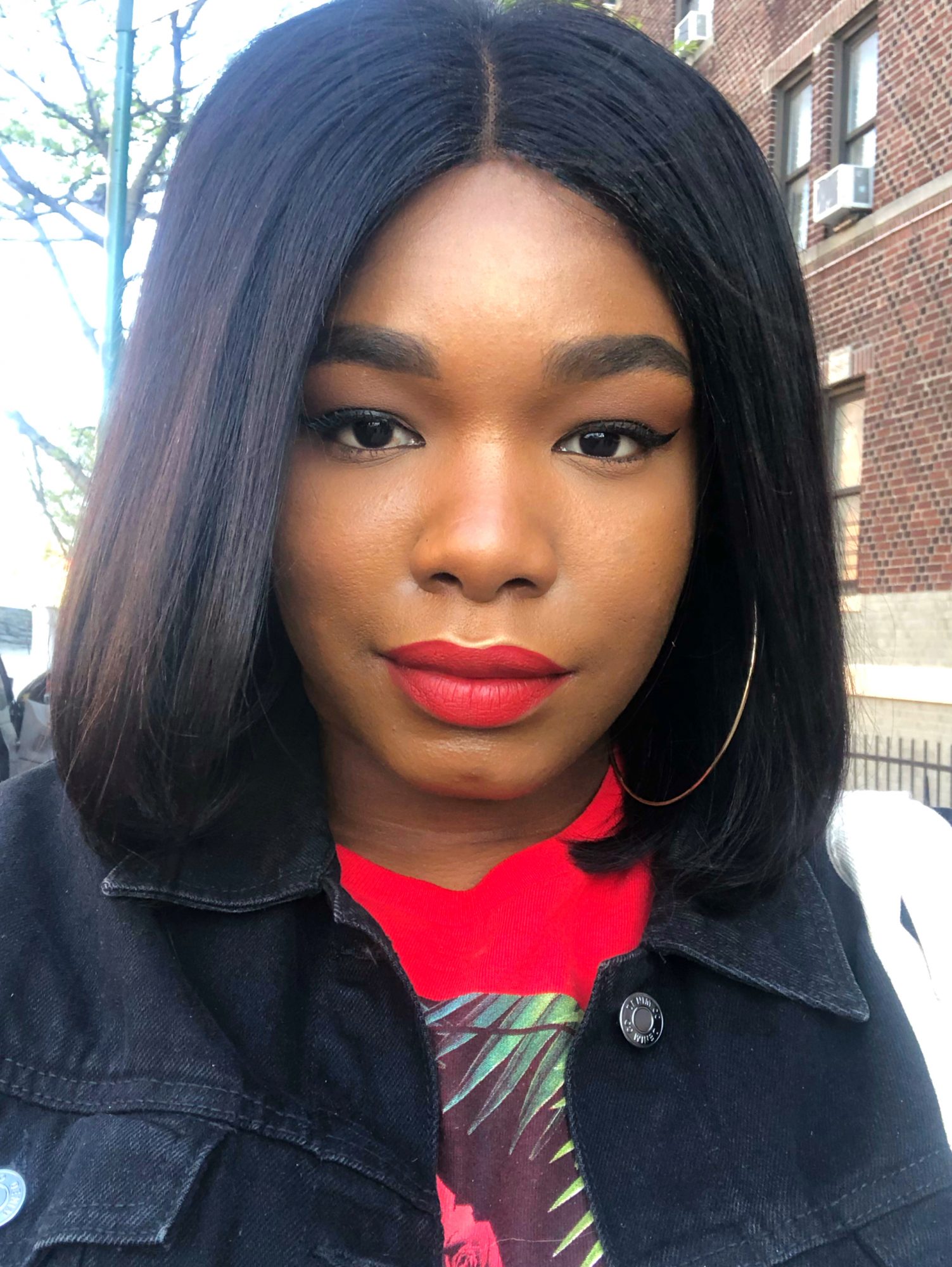 I need this foundation to stay put so I can fake like I have my ish together. It has been pretty rainy and gloomy in N.Y.C., but today we're getting a break with some spring-esque vibes. I'm not looking forward to the hot subway, though.
6 p.m.: My favorite filter, aka the sun, made this foundation finish look even more flawless.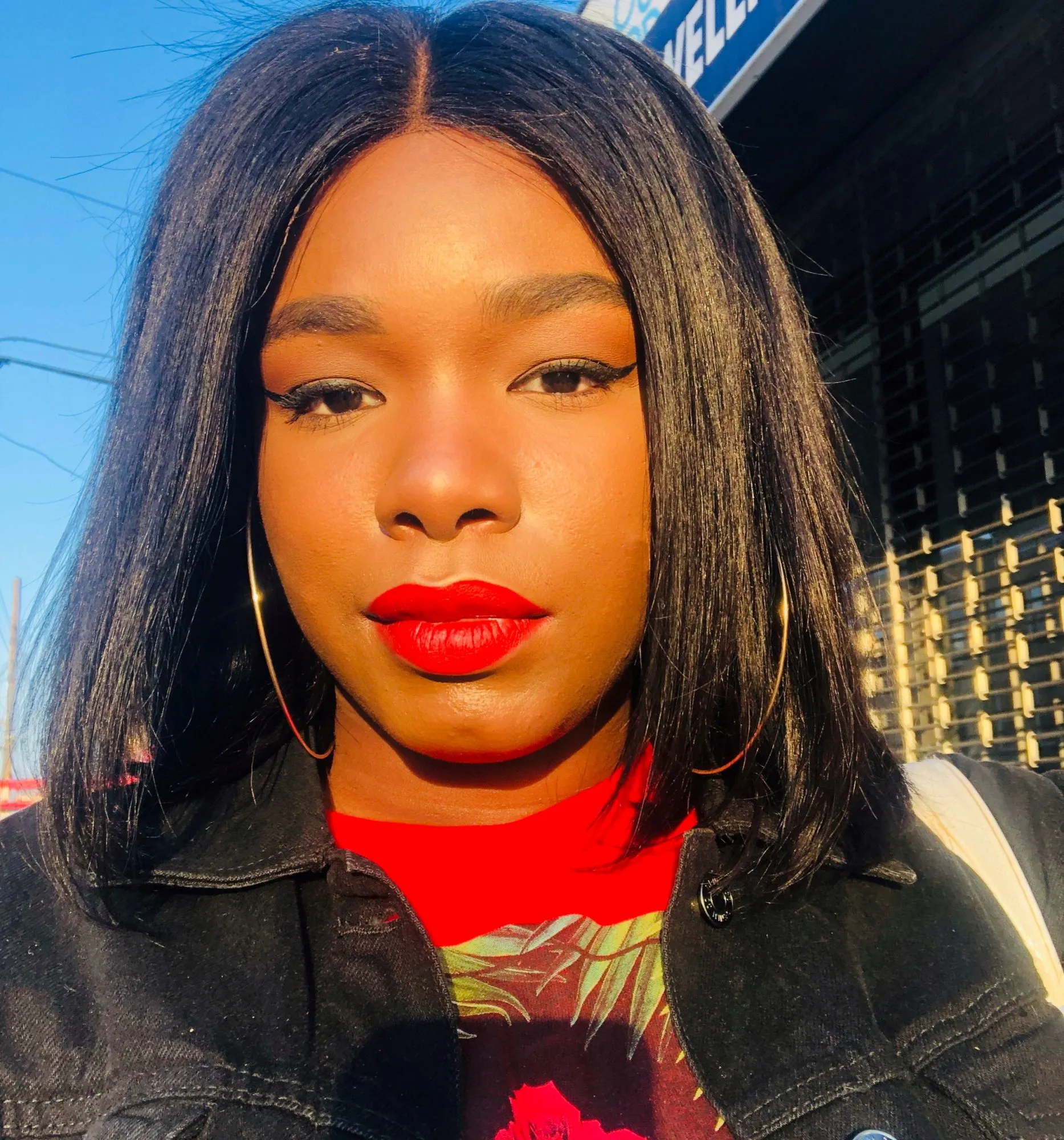 I got a little "golden hour" action with this foundation, and I'm in awe. Do you see how smooth my skin looks?
9 p.m.: It's been a long day, but PUR and I pushed through.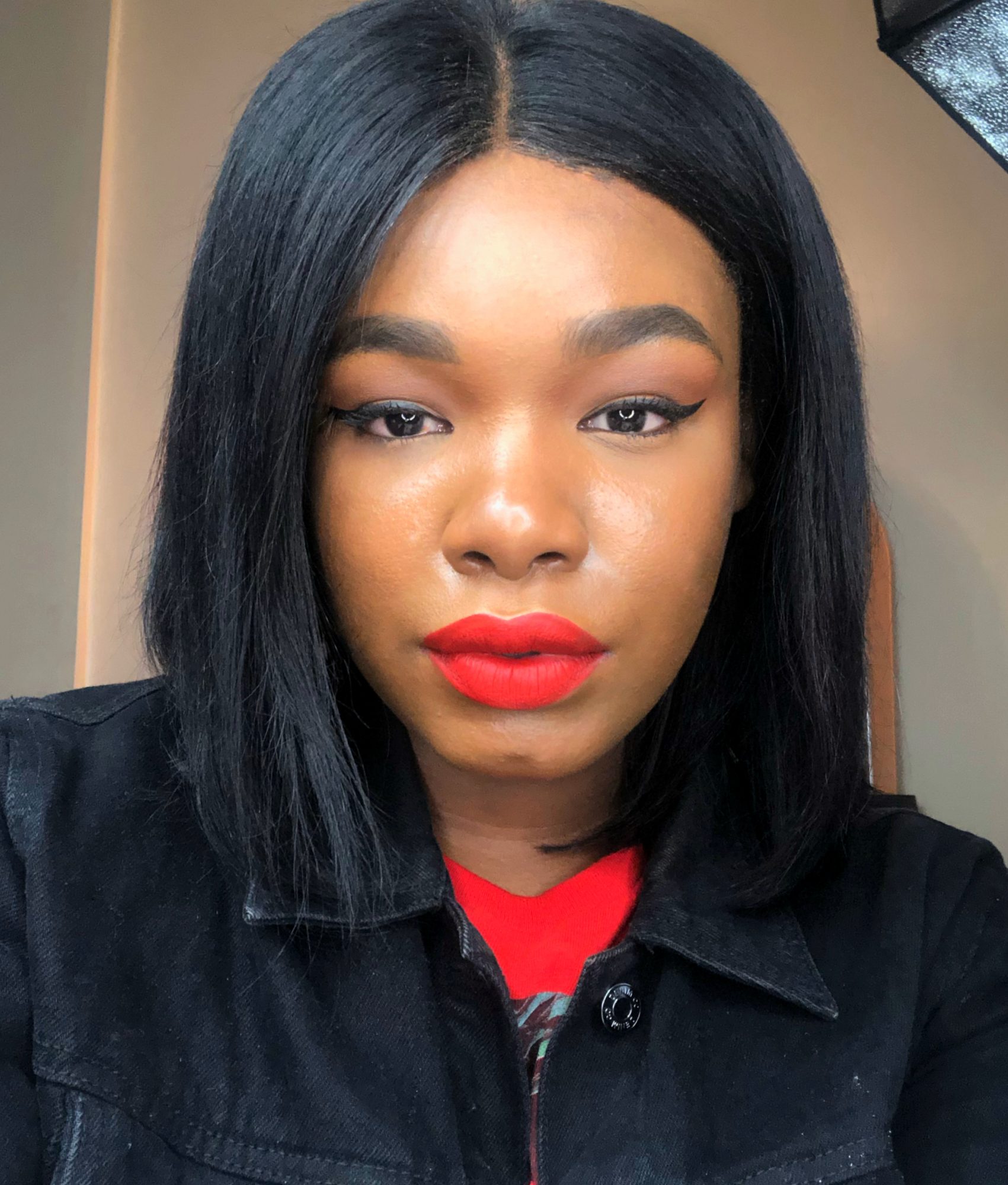 I've had a long day of running errands on foot. This is what the foundation looks like after a full day—typical oiliness, but no creasing or anything else that would have my underoos in a bunch.
Final thoughts:
Though PUR uses "the complexion authority" as a tagline, I've never looked toward the brand as such for Black women. I've tried many PUR products that I love (eyeshadow palettes, highlighter, etc.) but many of their previous complexion products didn't hit the mark in regards to having a cohesive and inclusive shade range. However, this skin care-infused 100-shade foundation is a great start. I hope PUR keeps the momentum to show and prove WHY they are the complexion authority.
Trying to get my skin in tip-top shape is an uphill battle, so I'm happy that PUR thought of skin health as well when they made this foundation. I used about two pumps of foundation and got a medium-to-almost full coverage, which is my usual. I didn't use this to conceal because buildable coverage concealer hasn't been doing it for me lately (especially when the bags under my eye are particularly heavy). Instead, I stuck with my current everyday concealer, Fenty Pro Fil'tr, and the foundation worked well with it.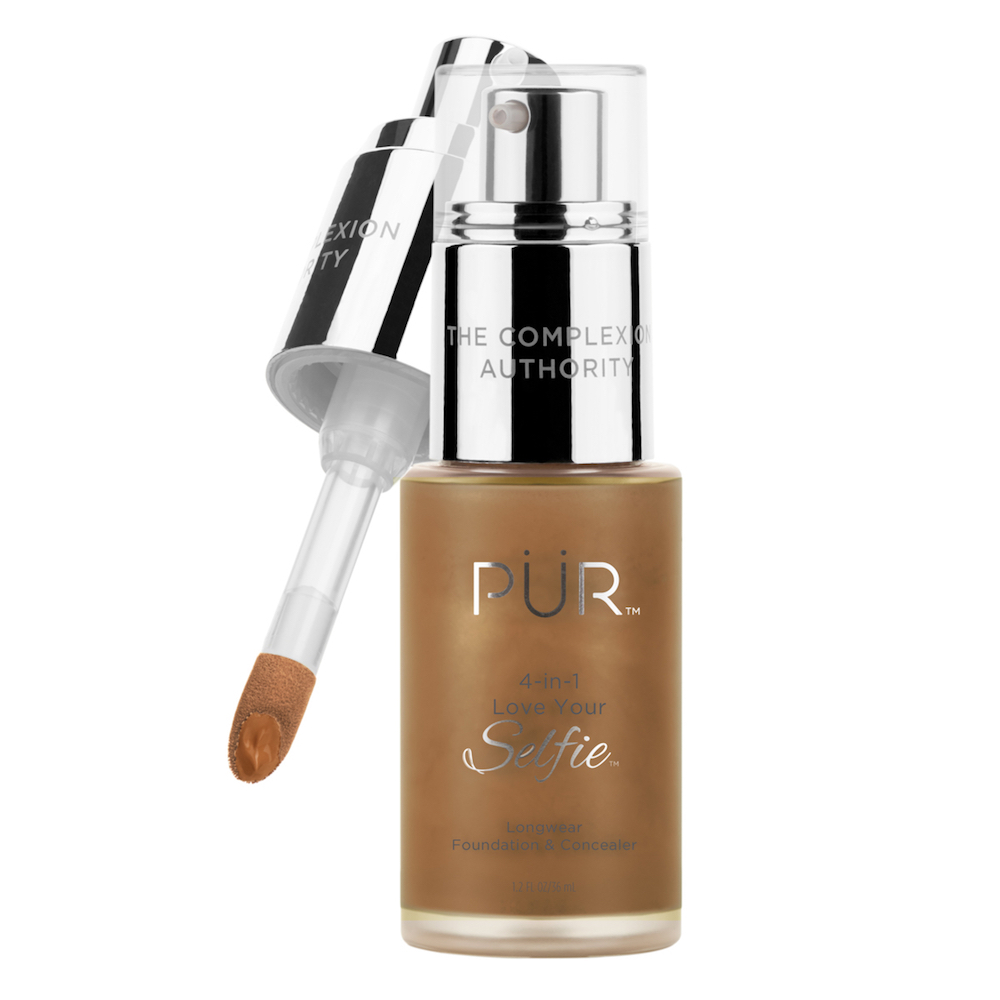 I'm happy to say that not only did I find my perfect match, but the foundation formula is also a force to be reckoned with.
It held up through sweaty subways, bottomless brunches, and intense shopping without any hiccups. Any foundation that can put up with my hectic N.Y.C. life is a win in my book. PUR just earned its spot with this formula.
The PUR 4-in-1 Love Your Selfie Longwear Foundation & Concealer is available now on PUR's site and will be available at Ulta both online (in all shades) and in-store (in 22 shades only, FYI).