Pur Cosmetics is taking us back to our middle school days with their new diary-themed palettes
Get ready, because you're about to get a flashback of your tween self, thanks to the release of Pur Cosmetics' new diary-themed palettes — Soiree Diaries and Contour Diaries. These two kits are as beautiful as the precious journals we kept under lock and key during our most tender years, and they are giving us lots of feelings.
For a lot of us, reminiscing about our middle school days is something we do in therapy while trying to figure out where it all went wrong. But, there are memories we look back on fondly from those heady days of youth, like when we all scribbled in our sweet little diaries about the minutiae of our day to day lives.
The Pur Cosmetics Soiree Diaries ($34) and Contour Diaries ($32) palettes are available online.
The Contour Diaries has six shades to help create a gorgeous contour, and the Soiree Diaries has 12 beautiful eyeshadow shades in both matte and metallic finishes.
Let's take a closer look at the Pur Cosmetics Soiree Diaries and Contour Diaries palettes.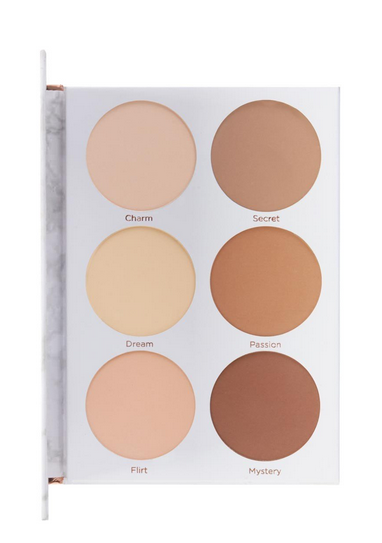 This contour palette includes three creamy, blendable shades for contouring and three illuminating shades for highlighting. The lighter shades give you that lit-from-within glow and help brighten dark shadows, while the darker shades chisel out your features. These buildable powders can be mixed and customized to get the right shade for every skin tone.
This palette has the perfect mix of neutral, copper, and bronze shades that go beautifully from day to night. These versatile shadows are highly pigmented and silky smooth and it includes four matte shades, four satin shades, and four shimmer shades.
Aren't they both gorgeous? We love that smooth, marble-like packaging that makes it look super high end and fancy, while it appeals to our diary nostalgia.
Head on over to Pur Cosmetics and pick one of these lovely new palettes up for yourself.