All of the reasons we can't wait to squee over the Puppy Bowl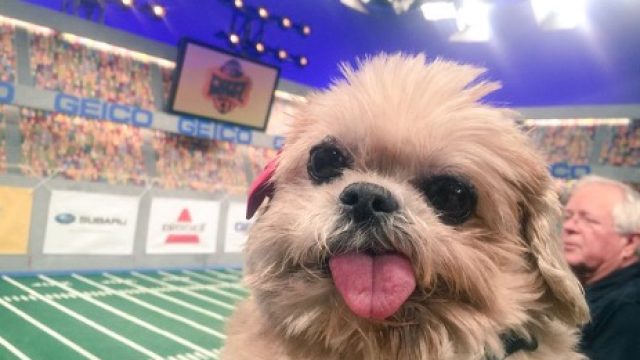 The Puppy Bowl is almost here, you guys! In just a few hours, we will get to watch puppies play fake miniature football and be absolutely adorable while doing it.
The puppies will be spit into two teams, #TeamFluff and #TeamRuff. All participants are from 44 different animal shelters throughout the country, and all are available for adoption. Or at least they were available back in October when the Puppy Bowl was filmed. Hopefully by now every single one of the sweet puppy athletes have found their forever homes. But if they haven't, they're ready and available.
The Puppy Bowl will be airing on Animal Planet, but you can also catch it online at Animal Planet LIVE. There's also a pregame show, highlighting the adorable contestants and predicting the results of the game.
But in the meantime, we can't control our excitement. Because is there anything cuter than a bunch of puppies playing together?
Here are all the reasons we absolutely can't wait to lose our minds over the Puppy Bowl:
Because sports
Puppies are athletes whether they mean to be or not.
These puppies on the bench
Because the bench is a lap, and that's adorable.
Game day strategies
Legit move.
Defense
Every defensive football player ever has nothing on this puppy.
Faces like this
//