10 pumpkin spice products that you won't believe actually exist but definitely do
Nothing says autumn like a frothy Pumpkin Spice Latte from Starbucks, right? The blend of spices, like nutmeg and cinnamon, are just so… Well, they make you want to wrap yourself up in a cute sweater, some boots, and go apple picking or something, right? But the PSL craze might have gotten a little bit out of hand, friends. Some of the pumpkin spice products out there are so random that you might have trouble believing they even exist.
But this is 2017 in America, so you better believe these crazy pumpkin spice products are out there, ready for you to buy ASAP.
People are definitely still as crazy for pumpkin spice as they've ever been.
And you know what? Who's to judge? Everyone has their ~thing~ when it comes to the seasons and the holidays. Some people go crazy for Christmas, others for summertime floaties, so let's allow the PSL People to have their moment — even if some of these pumpkin spice products are way, way, waaaaay out there.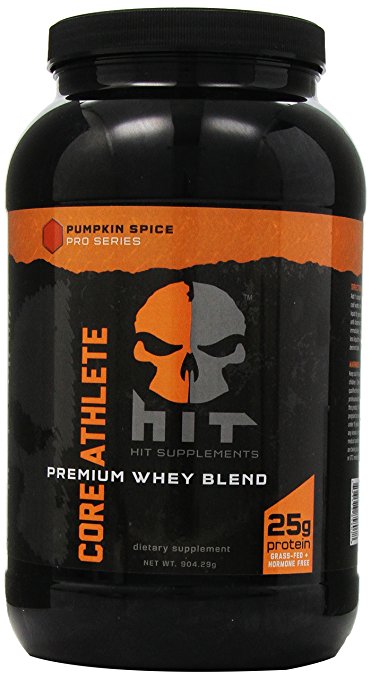 The next time you feel intimidated by those people at the gym beefing up and being all *tough* remember that they very likely make their protein shake in the morning with pumpkin spice protein powder. Which is pretty hilarious.
https://www.instagram.com/p/BZCevt0HQH-
You're going to have to go to travel for this one. Villa Italian Kitchens is offering pumpkin spice pizza at its 230 locations starting September 22. And you thought pineapple pizza was bad?

According to Food and Wine magazine, you can buy pumpkin spice spray to spray on all of your foods. Yes, it's a spray on spice so you don't actually have to cook anything pumpkin-y. You can just spray it on. Now we've seen it all.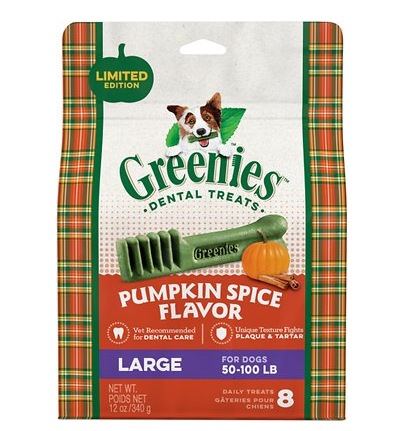 You do love your dog, right? So why would you ever want to deprive the poor canine of delicious pumpkin-flavored dog treats? Most dogs spit veggies out on a good day, but maybe no one is immune to pumpkin spice.
https://www.instagram.com/p/BYwzOO4gDLK
Actually, these things might not be so terrible. Thanks, CVS.
https://www.instagram.com/p/BYUeMfEhKS7
Last year, Country Crock was on this, but this year it's Land O'Lakes that's picking up the pumpkin spice flavor for its buttery goodness.
This is sort of a travesty. But who knows — maybe they're as addicting as all the other flavors.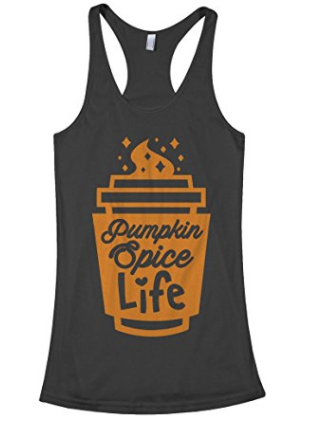 If you really want everyone to know you're all about that PSL life, this is the shirt for you. But you will open yourself up to ridicule if you wear it.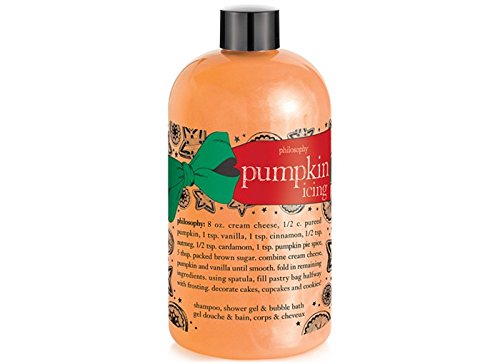 Yes, pumpkin spice smells nice, but this body wash by Philosophy is almost $30. Do you really want to smell like a PSL all year round? Hey, maybe you do. Do you.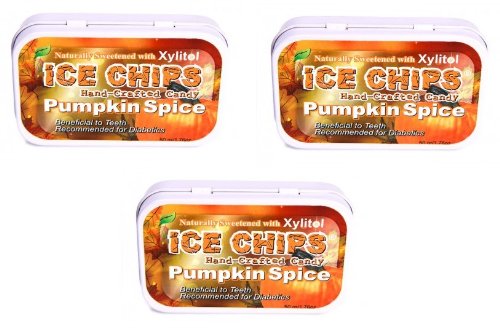 Don't these sort of defeat the purpose of a minut? No? You know what — if you love the PSL this much, how can we even judge you? Get all the pumpkin products you can find and enjoy them. It's only PSL season once a year (for like, four whole months, but whatever.)