This Pumpkin Spice Latte purse is anything but #basic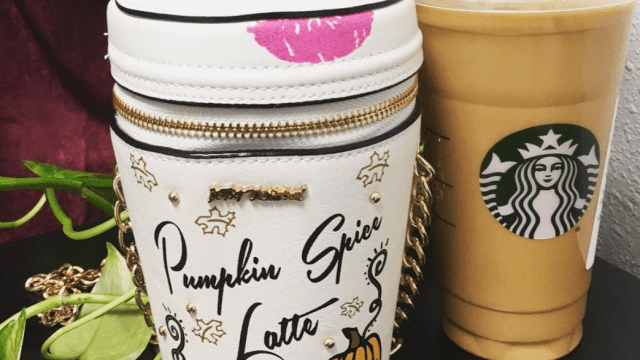 Hate on the Pumpkin Spice Latte game all you want, but we will not be shamed for indulging in pumpkin-flavored goodness. We can't deny we love a good ole PSL from Starbucks, but the truth is that our love for pumpkin runs much, much deeper. All pumpkin flavored things are good in our world: candles, beauty products, and hey, even cough drops. And no, we're not against taking this love into the realm of fashion.
Of course, we're pretty in love with this Betsey Johnson Pumpkin Spice Latte purse. It's perfect for holding our most valuable treasures while we sip on our PSLs in style.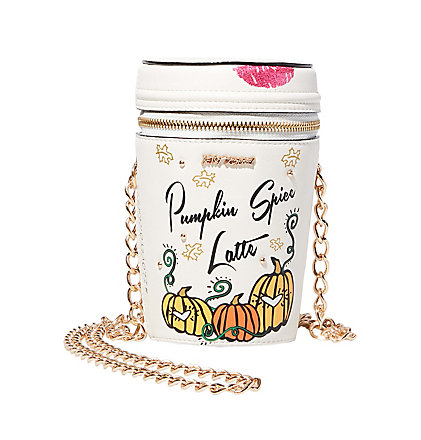 This bag has everything a fashion and PSL lover needs.
With its cute bucket shape and rose gold chain and zipper, there's plenty of pizzaz in this purse. Add in the classic Pumpkin Spice Latte spelling and some sweet pumpkin illustrations, and you have a recipe any fashion lover will love a latte.
This bag is accurate, too — there's even a lipstick stain on the lid. Who doesn't know that life?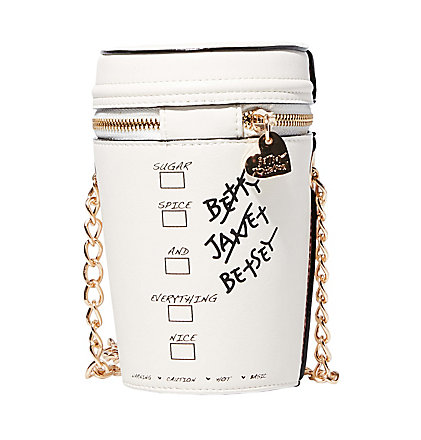 This purse includes all the classic boxes that come with our Starbucks cup and the unofficial signature of the shop: misspelling names. The bag doesn't belong to Betty or Janet; it belongs to Betsey, our fashion fairy godmother who knows the power of a cup of coffee and a statement bag.
https://www.instagram.com/p/BYv–GhHna6
This crossbody bag has all the makings of an autumn staple, and for $78, how can we resist? Our love of pumpkin spice is real.