This pumpkin spice latte highlighter will give you that perfect fall ~glow~
The first day of fall isn't until September 22nd, but that isn't stopping us from celebrating early. Because September is here, and we just can't help ourselves. In fact, we're already obsessing over the latest fall fashion trends, pumpkin spice lattes, and everything else in-between.
And now? We're officially gushing over a pumpkin spice beauty product that's sure to leave you shimmery and feeling ready for the leaves to change color.
PopSugar came across one of the most on-point fall makeup products on Etsy — the Pumpkin Spice Latte Highlighter. For $5, the mineral eyeshadow will leave your eyelids and/or the high points of your face with a light orange, golden sparkle and the magically autumnal aura of a pumpkin spice latte.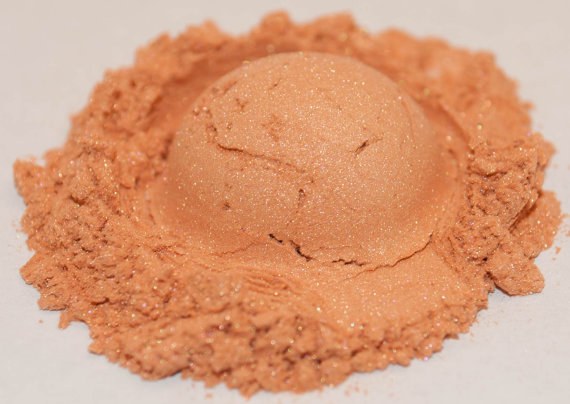 Heather Baker's Etsy shop, Feather River Body, provides a full description of every single ingredient in the eyeshadow.
And according to the description, the eyeshadow is bendable and buildable, it won't crease, and it'll last all day.
The all-natural eyeshadow also comes in other colors with really fun names: Ancient Warrior, Redstart, Milk & Cookies, Summer Magic, Gold Miner, No Judgement, Snow Queen, Sunset, Fall Lights, etc..

So if you're looking to spice things up a bit for fall (or pumpkin spice things up), the pumpkin spice latte highlighter might be exactly what you need.
It's exactly what we need. That's for sure.