There is now a product that gives every food a pumpkin spice flavor, because of course there is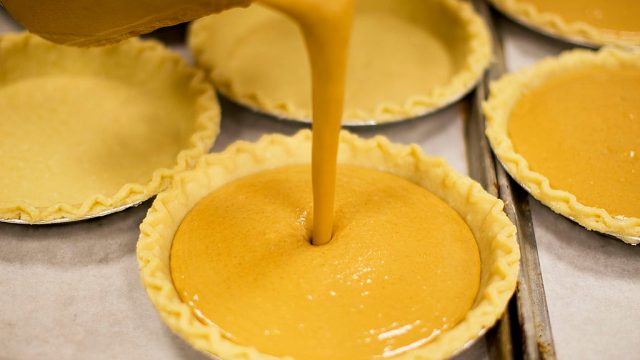 It's September, which means that pumpkin spice is everywhere! And now you can spray pumpkin spice flavoring all over your food and everything will taste like fall. But is it really surprising that this product exists? From Emma Roberts wearing a dress reminiscent of a pumpkin spice latte, to do-it-yourself pumpkin spice lip balm, pumpkin spice is inescapable. (Luckily, we love it!)
Simply Beyond Foods has created a spray for all your PS-loving needs.
For $11 on simplybeyondfoods.com, you can purchase a bottle of Pumpkin Spice Organic Spray-On Spice. Then, you can spray every meal with pumpkin spice flavoring and live the best fall of your life. That is, if you want anything and everything to taste like pumpkin.
Pumpkin pizza or pumpkin peanuts? What's not to love?
Everything about the spray-on product is eco-friendly, and even the ingredients are pretty amazing. The spray includes canola oil, cinnamon, ginger, nutmeg, and allspice. Pretty incredible, right? And the product is versatile, too. The instructions suggest using the spray while cooking your favorite meal, baking pastries, and even using it to season nuts and seeds. Basically, you can use it on just about every food.
The bottle promises to "change the way you use spices in your everyday cooking!"
Does this mean that we won't have to limit our love of pumpkin spice lattes to the fall? Can we spray any latte with this new spray to make it a PSL all year long?
Pumpkin Spice Organic Spray-On Spice is giving us everything we ever wanted for our fall flavors. And the company isn't stopping with pumpkin spice! The company also has gingerbread and cinnamon sprays to get you into the holiday spirit.
And really, who doesn't love pumpkin spice?