Oh my gourd! Here are 13 pumpkin-scented candles you'll want in your home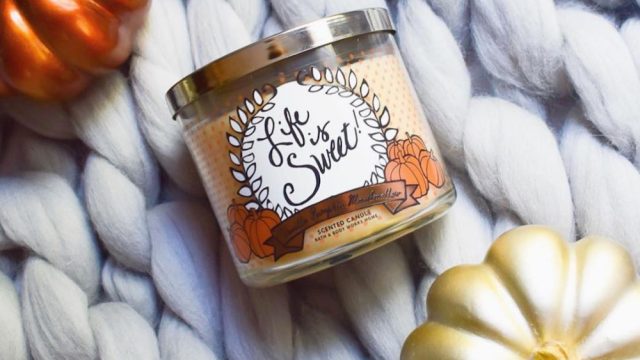 One of the best ways to convey mood is through smell. A delicious smelling meal increases our desire to eat, and a sweet-smelling perfume can draw someone in, and candles can completely transform the mood of our home. To this point, pumpkin-scented candles can conjure the Halloween spirit like few other objects.
Because of the popularity of Halloween scented candles, pumpkin spice latte-themed products, and well, gourmet products in general, the world is teeming with different pumpkin-scented candles for you to waft around your living space.
Since shopping can be an overwhelming task, we have graciously made your job easier by gathering 13 of the most delicious pumpkin-scented candles out there on the market.
Smell them, and weep with joy.
This bad boy includes creamy vanilla, pumpkin spice, homemade marshmallow, and drizzled caramel fragrances to make your room smell like a freshly baked Halloween dessert.
This lovely candle combines harvest pumpkin with spiced clove, vanilla cream, and brown sugar for a classic fall fragrance.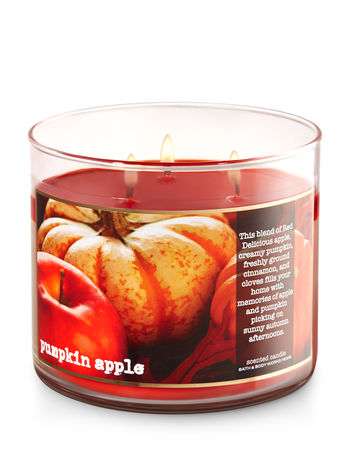 If you like to keep it simple, this one is for you. This candle combines the smells of ripe red delicious apples, fall pumpkins, fresh ground cinnamon, and clove buds for a whiff of nature's finest.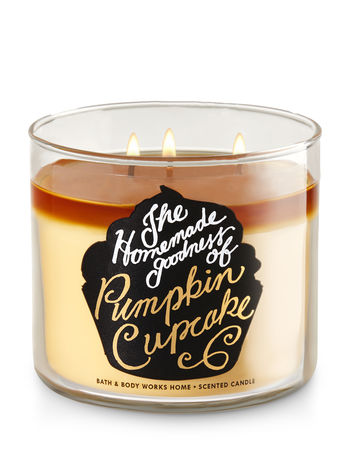 If your nose has a sweet tooth, then you'll love this combination of whipped buttercream, Madagascar vanilla, pumpkin spice, and freshly baked cupcake.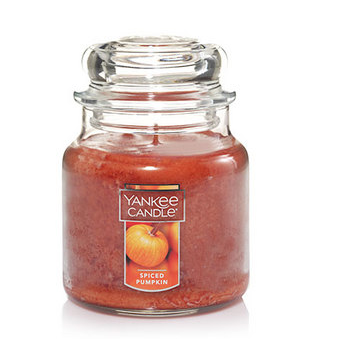 This delightful candle includes notes of spiced pumpkin, citrus, orange, nutmeg, cinnamon and clove, and is safely concealed in the jar from cats or babies.
This warm blend of raw pumpkin puree, caramel drizzle, warm honey, vanilla bean, cedarwood, and cinnamon bark will transport you to a heavenly bakery.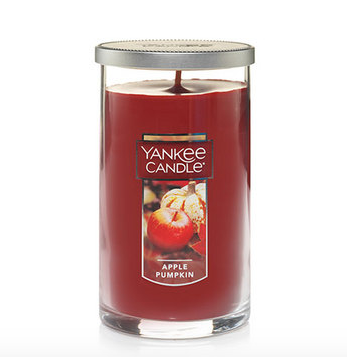 This delicious little number includes notes of apple, orange, butter, baked pumpkin, red fruit, cinnamon, clove, nutmeg, and fresh ginger, so you'll truly feel the warm embrace of autumn.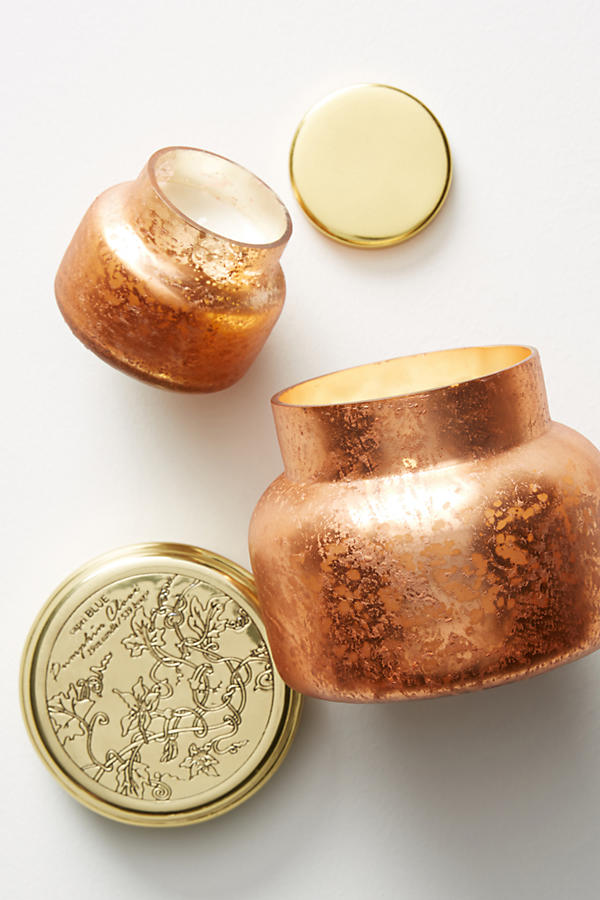 This candle comes in a gorgeous and ornate glass vessel and tops off notes of buttery pumpkin and orange zest, with sugary warm brown sugar and vanilla.
This lovely soy candle is scented with pumpkin, creamy butter, brown sugar, toasted cinnamon, and nutmeg for a full infusion.
https://www.instagram.com/p/BKTRtzjgwMb
This scent combines the adult fragrance of dark rum with pumpkin, a delicious molten maple blend, toasted pecans, and light warm vanilla. This is basically happy hour for your nose.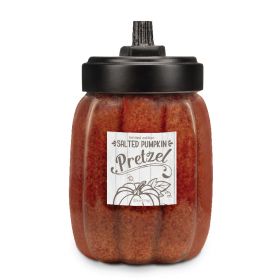 You'll be tempted to eat this one, as it dangerously marries vanilla pumpkin, ginger, light cinnamon notes with a soft, salty pretzel.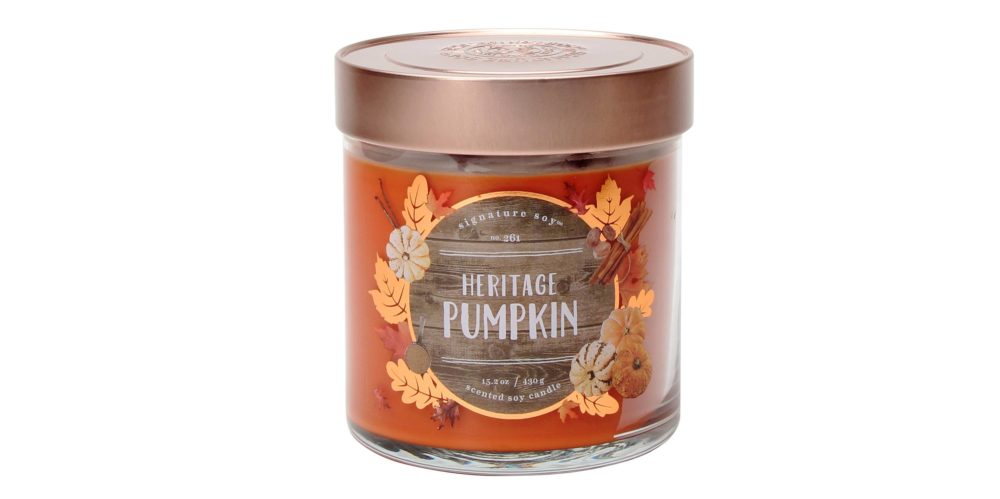 This cutely packaged candle comes with pumpkin, clove, cinnamon, and vanilla notes for a delicious smelling tune.
Now we can light up our homes with an array of pumpkin-scented candles.
Fall is truly in the air.