5 Pumpkin Beauty Products That'll Leaving You Glowing
Kick dry skin to the curb this fall.
Cozy knit sweaters and changing leaves, is there anything not to love about fall? Whether your kick-off to autumn includes sipping on a PSL while shopping TJ Maxx's fall decor line or devouring Trader Joe's butternut squash mac & cheese, just be sure not to skip over the pumpkin beauty products this year. Not only is pumpkin the scent and flavor of the season, but its enzymes are rich in antioxidants and vitamins that can help nourish and hydrate your skin.
If you battle with dry and flaky skin, you know these colder and windier months can be a real shock to your face's skin moisture barrier. As the temperatures continue to drop, so will the amount of humidity in the air, which means your face—and skin in general—will have a harder time locking in moisture. Enter: pumpkin-based cleansers and creams.
Pumpkin is packed with Vitamin A, Vitamin C, and Vitamin E, all of which are known for brightening, promoting collagen, reducing redness, and replenishing skin cells. You'll basically be left glowing as bright as a Jack-o'-lantern. Need we say more? Keep your face in tip-top shape this fall with these fabulous pumpkin beauty products ahead.
RELATED: 30 Best Zodiac Tattoo Ideas
1
Splendid Dirt® Nutrient Mud Mask with Organic Pumpkin Puree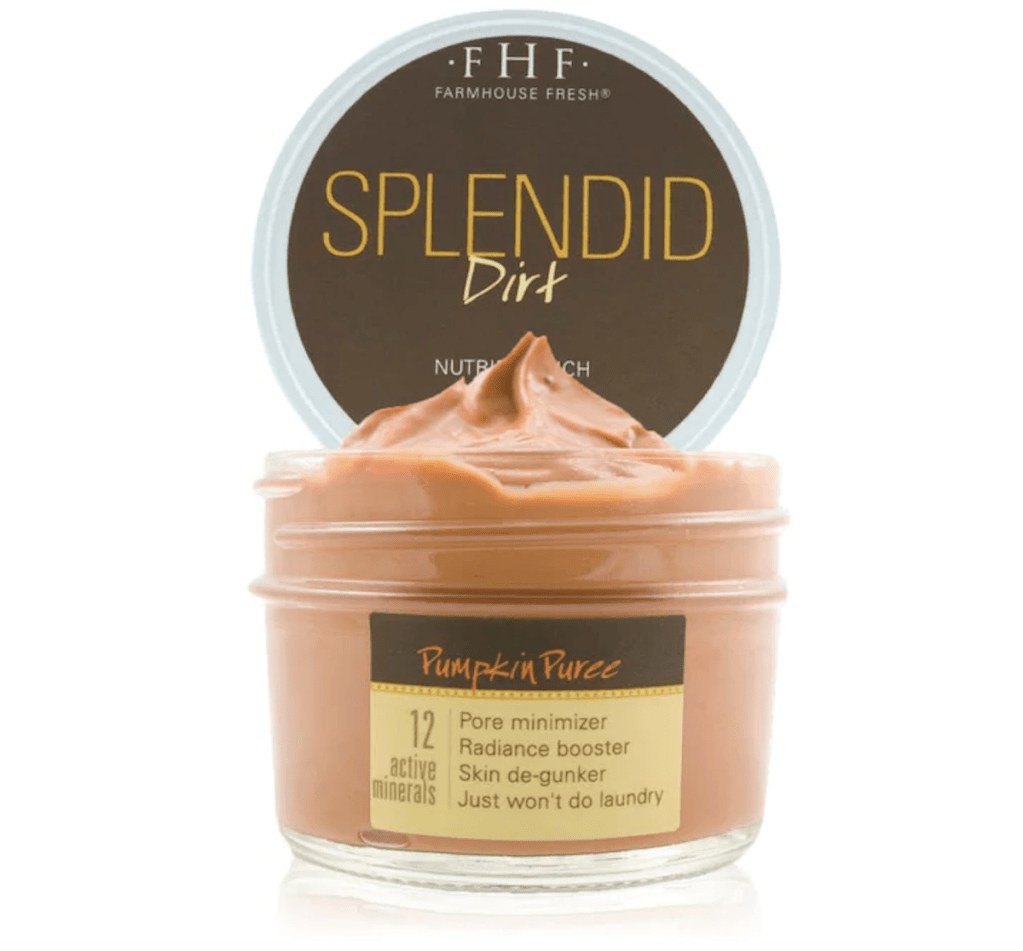 Price: $32.00, farmhousefreshgoods.com
Say goodbye to uneven, oily skin with this rejuvenating pumpkin mud mask. Made from organic pumpkin puree, healthy minerals, and yogurt, the mask works to improve blood circulation, smooth your complexion, fight impurities, and get moisture back into your skin. With enough product to last for 20 to 25 applications, one jar can keep your face feeling soft and smooth all through fall!
2
MyCHELLE Dermaceuticals Creamy Pumpkin Cleanser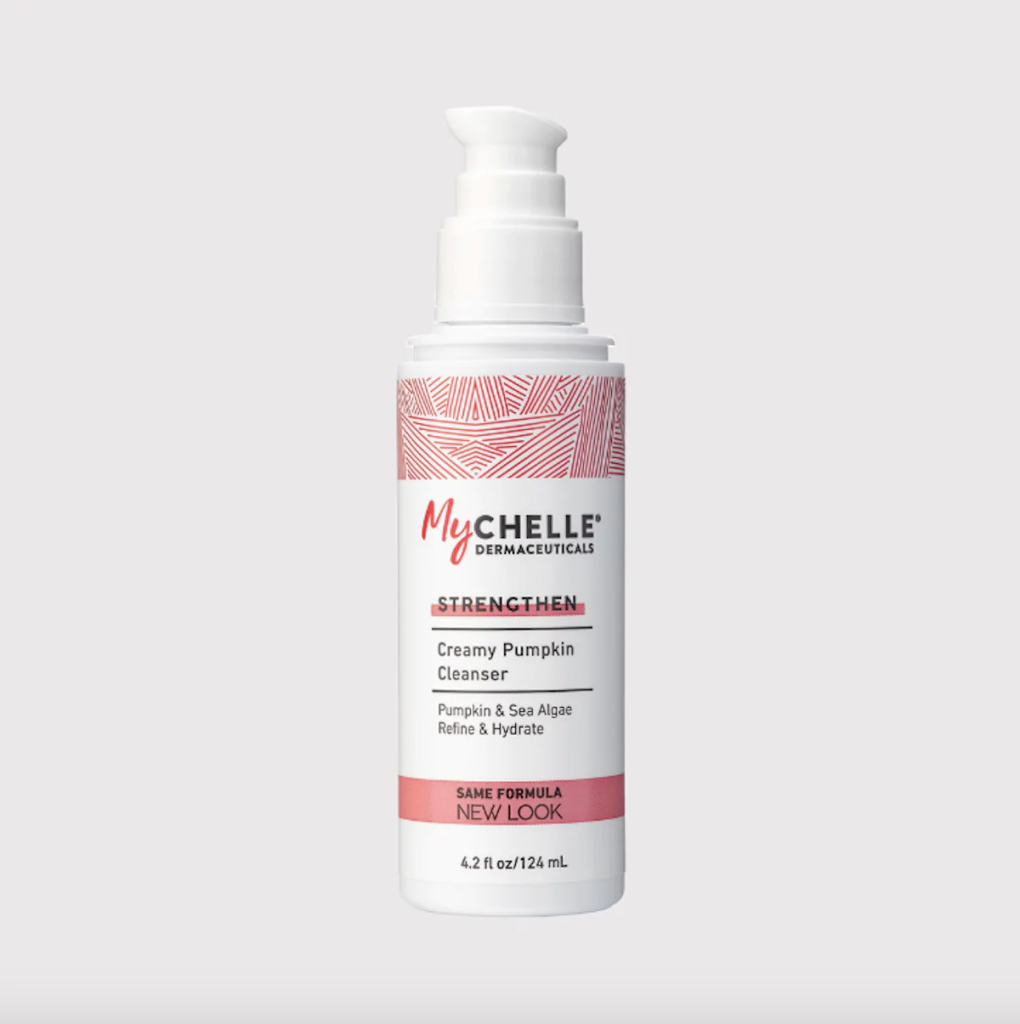 Price: $17.99, mychelle.com
Refine and hydrate your pretty face with this creamy pumpkin cleanser from MyCHELLE Dermaceuticals. Simply dampen your face with warm water and (gently) scrub those pesky blemishes away. The combination of blue-green algae, pumpkin, and volcanic seaweed will both strengthen and replenish your skin's moisture barrier. Did we mention it's a cruelty-free, vegan product—and made without any parabens, sulfates, or artificial fragrances and colors as well?
3
MyCHELLE Dermaceuticals Pumpkin Renew Cream
Price: $34.99, mychelle.com
Ideally applied after the pumpkin cleanser, the pumpkin renew cream works fast to balance and condition your skin while also actively fighting dehydration. Unlike other cakey moisturizer formulas, this product is super lightweight and can be lathered on both the face and neck. It's made from cloudberry oil (for antioxidant support), pumpkin oil (for nourishing), acai fruit (for replenishing) and camu camu fruit (to help illuminate the skin).
4
MyCHELLE Dermaceuticals Incredible Pumpkin Peel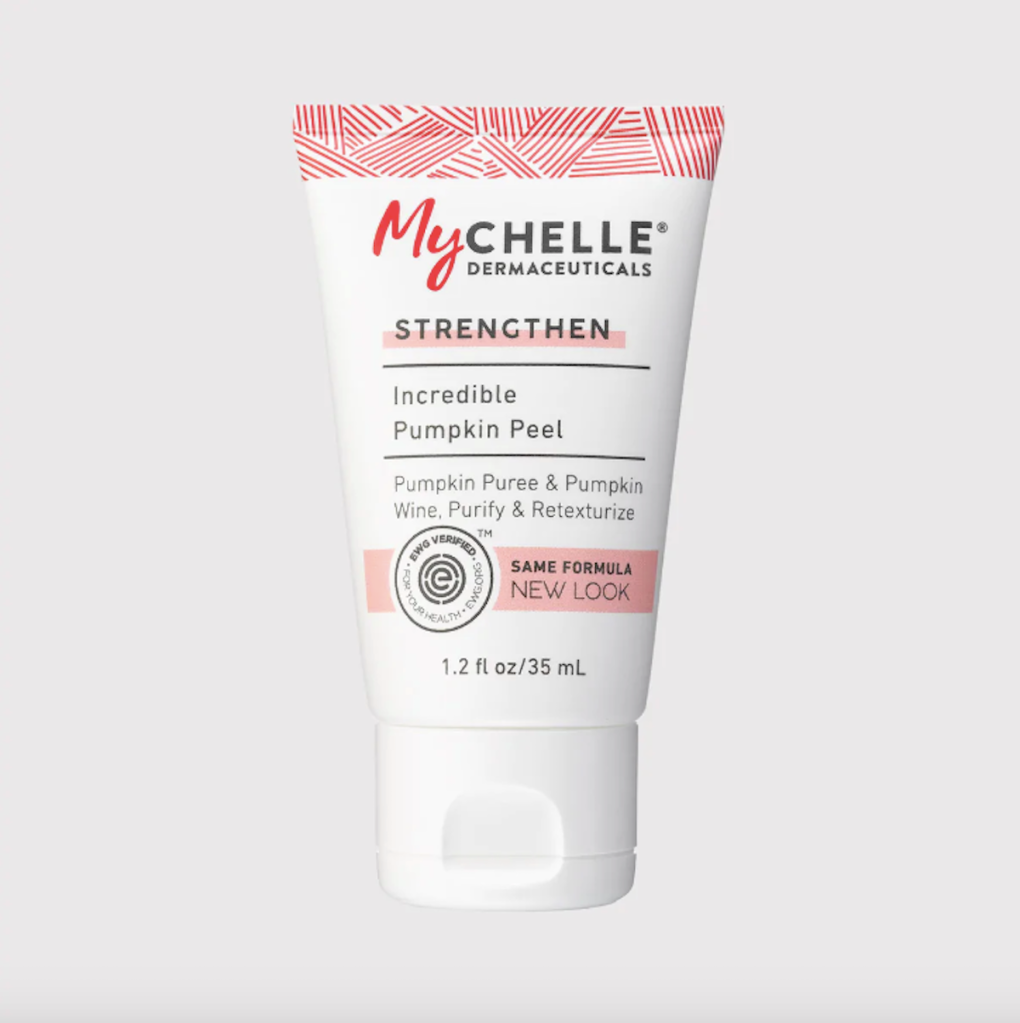 Price: $34.99, mychelle.com
If you love a good face peel, then add this powerful bioactive pumpkin peel to your skincare routine ASAP! First, the pumpkin puree gets hard at work exfoliating dead skin cells and imperfections. Then it purifies and boosts skin renewal, leaving you brighter than ever. Massage a thin layer to your face, avoiding the eye area, one to two times per week for optimal results.
5
Tree Hut Pumpkin Spice Latte Shea Sugar Scrub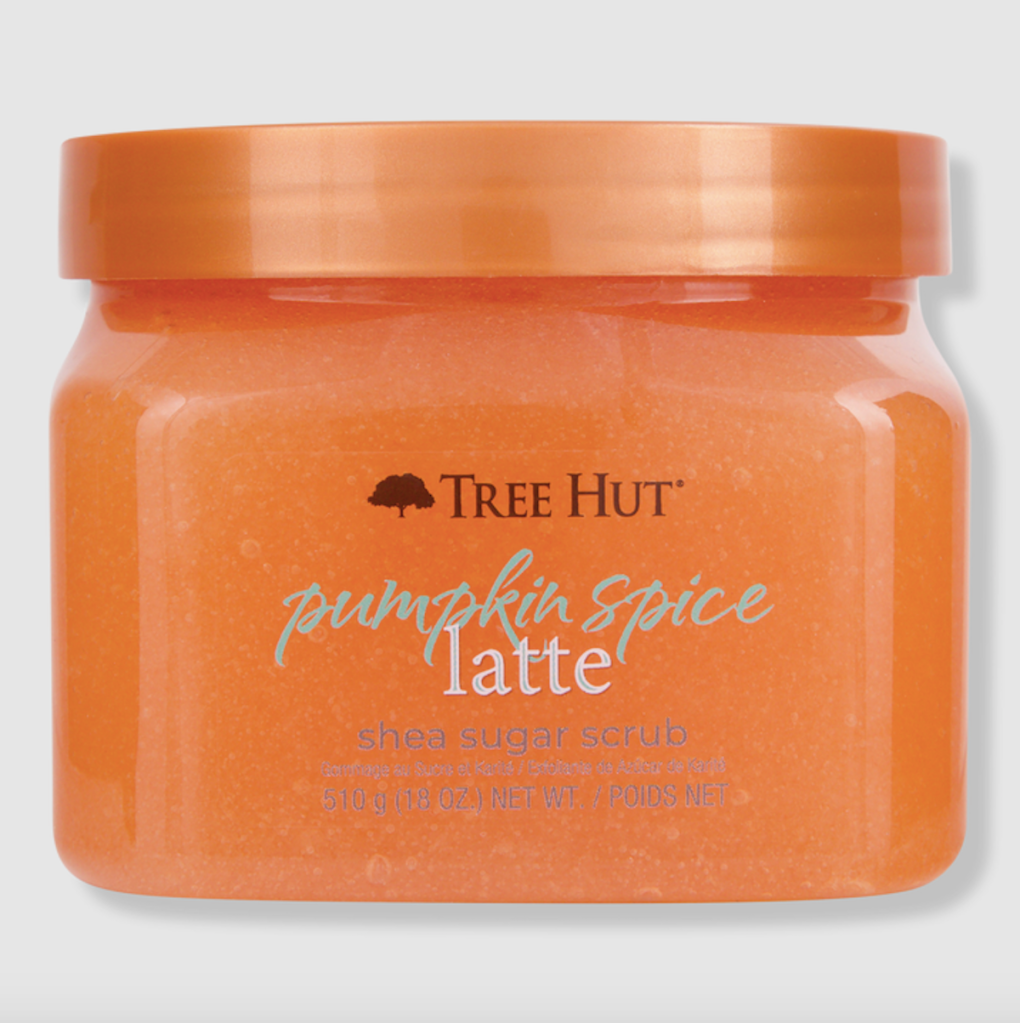 Price: $10.49, ulta.com
Your skin will feel baby soft after an exfoliating massage with this PSL-inspired shea sugar scrub. Infused with nutmeg seed powder, the product has anti-inflammatory powers and the natural sugars in the scrub assist with circulation. And the combo of pumpkin and shea butter smells delicious!
Emily is a NYC-based freelance entertainment and lifestyle writer — though, she'll never pass up the opportunity to talk about women's health and sports (she thrives during the Olympics).
Read more