Pulse nightclub survivor Angel Colon told us how dance and positive thinking have helped him recover since the 2016 shooting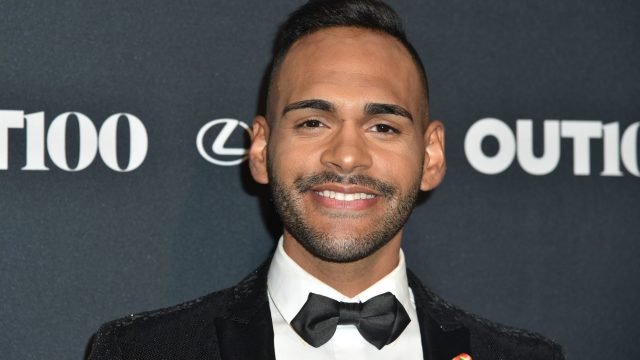 In the two years since the Pulse nightclub shooting in Orlando on June 12th, 2016, survivor Angel Colon has been open about what he experienced that night and the harrowing recovery process he's endured since. As the news cycle becomes increasingly fast-paced and mass shootings reach epidemic proportions in the United States, it's easy to forget that each act of mass violence forever changes the lives of the survivors who are often left with both physical and emotional wounds that may never heal. Brave survivors speaking out about their experiences help keep these issues where they belong—front and center in our consciousness.
Twenty-eight-year-old Colon was shot at Pulse and suffered multiple gunshot wounds that required several surgeries, and he still uses a cane to help him walk. One thing that has helped him heal, though, is Zumba—the group dance class that's skyrocketed in popularity over the last decade.
HelloGiggles sat down with Colon at the 11th annual ZINConvention, a Zumba conference, in Orlando on July 26th, just after the two-year anniversary on the Pulse nightclub massacre that claimed the lives of 49 people and injured dozens more, and he told us how he is doing now, both physically and emotionally, and what his road to recovery has looked like.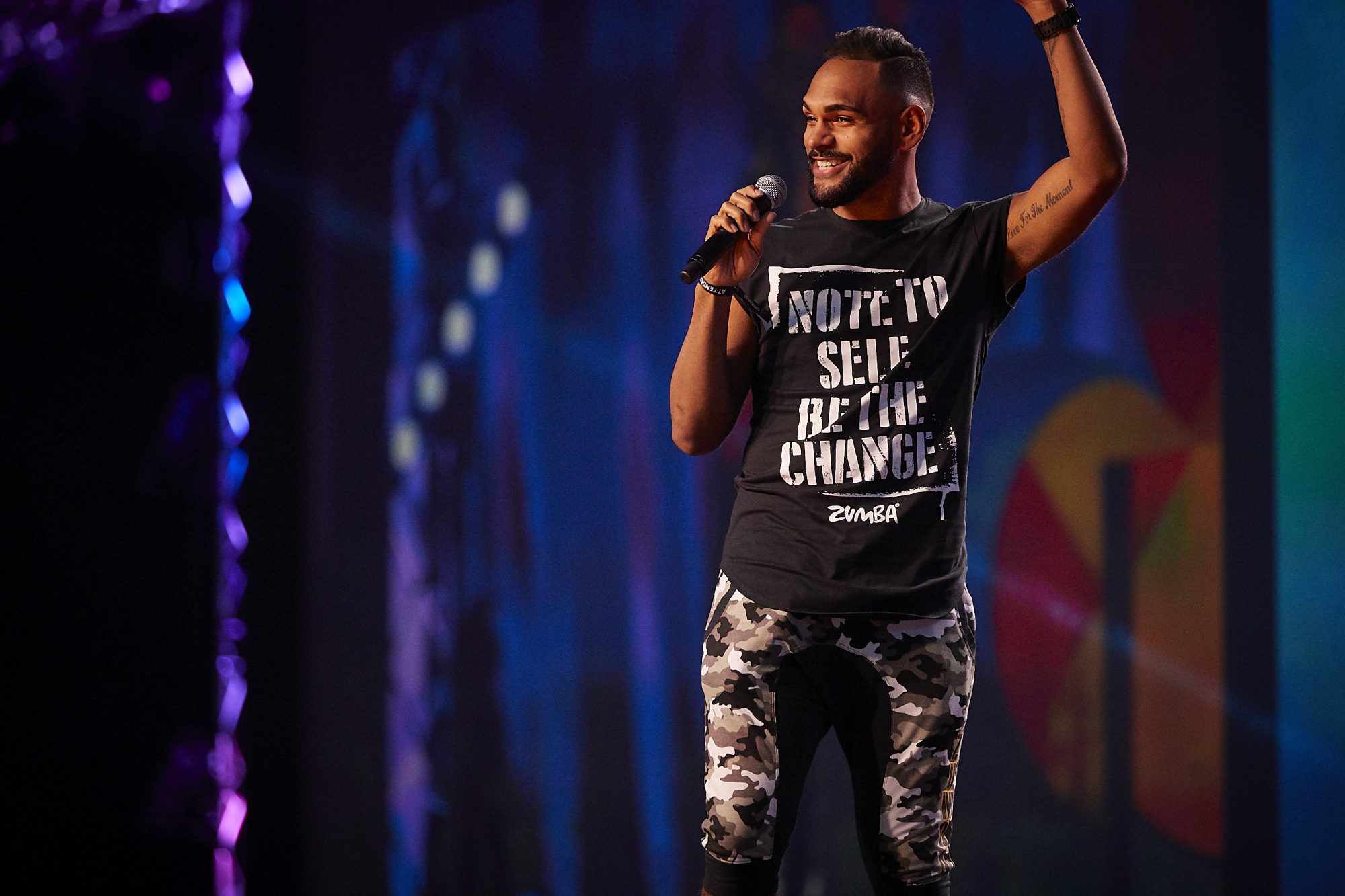 Colon, who is currently a certified Zumba instructor and working to get his strength back so that he can begin teaching, worked as a cashier at ZINCon in 2015. The Pulse massacre took place a year after that, and Zumba execs decided to honor him and other victims of gun violence by starting the "Zumba Fitness Angel Institution," a scholarship given to one instructor who exemplifies the values of love and inclusivity, according to the Orlando Sentinel. The Zumba organization also announced that it would pay for Colon's rent and physical therapy expenses for a year.
That year, shortly after he was released from the hospital, he was invited to appear onstage at ZINCon alongside fellow Zin members (that's short for Zumba instructors), touching the hearts of thousands of Zumba instructors and enthusiasts. He used a walker in 2016, but at the 2018 ZINCon kickoff, he appeared onstage again and was able to walk several steps on his own without the use of a walker or cane.
https://www.youtube.com/watch?v=2X-lhyefJ5Q?feature=oembed
Of his first experience gracing the stage, Colon said, "It was so overwhelming, but a good overwhelming because of all the love that I felt. I was still in the hospital and Gina Graziani [Zumba's community relations specialist] visited me, and that touched me because the year before I was just working at the store as a cashier, and now [members of the Zumba community] are in my hospital room telling me how much they love me."
https://www.youtube.com/watch?v=NneCVPGyE1w?feature=oembed
Colon was floored by the response because he wasn't an instructor, but he was welcomed into the Zin community nonetheless. He said he fell in love with Zumba the same way many other lovers of the worldwide fitness phenomenon do: He "saw so many smiles" and "a lot of happiness" on the dance floor. "After Pulse, when I got to really know Zumba, I not only saw all those smiles, but I saw so much love. I saw how much they care about each other; I saw how important it was for them to be a family, and that was something that I needed after Pulse," he told HG.
In the aftermath of the attack, Colon said he was feeling confused, "a lot of times scared—and I had trust issues afterward. I couldn't trust a lot of people [in public spaces]." But being welcomed into the Zumba family, he said he felt "a lot of good vibes."
As for how he's doing today, Colon is currently training to become a Zumba instructor and continuing to heal physically from the attack. "I'm doing very well—my recovery has been amazing. I have a strong faith in God. I have a close relationship with God and that has helped my recovery a lot. I am now doing rehab training [to get back strength in his muscles]."
Colon believes that keeping a positive spirit has also helped him recover after witnessing the absolute worst of humanity; he pointed out that research has shown the power of positivity in supporting mental health. He said, "I notice that when I'm in a good mood, when I'm happy, when I feel love, that I have people close to me, recovery [is] quicker."
The dancer is using his newfound public platform to help end gun violence in our country, working with The Brady Campaign to Prevent Gun Violence, a non-profit organization that advocates for stricter gun control laws. "I tell people, 'We can't really control what goes on in this world—this crazy world—but the best thing that we can do is make a positive impact on this world. Show that love, show that care,'" he said. "I'm trying to do as much as I can—I work with the Brady Campaign and I'm a youth leader at [my local] church, so I can help transfer that love and positive energy to the youth at the church."
He is also exploring  music as another outlet to help continue the healing process, revealing that he's working on his first single. He always wants to be open with people about what he experienced that night in 2016, but mainly he is working to do good in the world, or as he describes it, "just spreading love and positivity as much as you can anywhere that you can…you just have to move forward." And what better way to move forward than to dance your heart out?