Pulse nightclub will become a memorial to honor the victims and survivors of the shooting
The city of Orlando reached a deal to purchase Pulse nightclub, the site of the deadliest mass shooting in modern-day history. The city will convert Pulse into a memorial honoring the shooting's victims and survivors.
City officials confirmed the plans for the memorial on Tuesday. City council members will vote to move forward with the purchase on November 14th.
"We do know that we want to maintain it for a period of time ― 12 to 18 months ― so that people from around the country and world who want to visit Pulse can do so," Orlando Mayor Buddy Dyer said in a Twitter video.
This isn't the first mention of plans to make the LGBT club a memorial. Pulse owner Barbara Poma previously announced she wanted to memorialize the June 12 shooting, which killed 49 people and injured 53. The non-profit OnePULSE filed plans in August to convert the space into a memorial as well.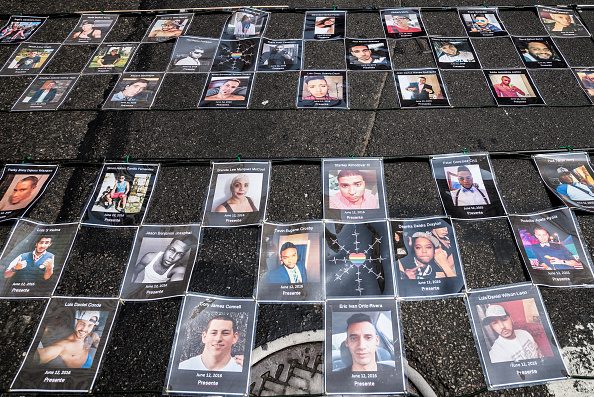 Dyer said the memorial will serve as "a testament to the resilience of our community.
We hope that it will help survivors, families, and friends grieve.