The Pulse nightclub is becoming a memorial to the victims of Orlando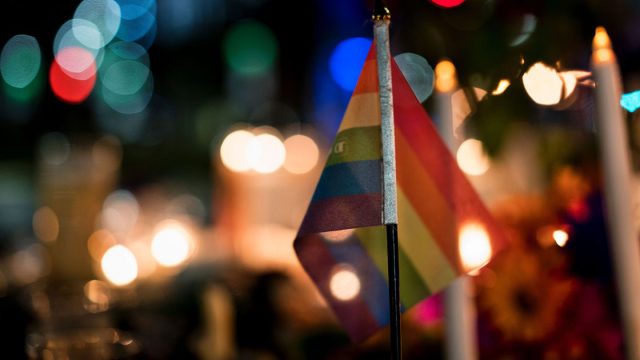 The Pulse nightclub is to become a memorial for the victims of the Orlando Massacre. The now infamous queer venue was the spot of the worst mass shooting in American history, which left 49 people dead and many more injured.
Over a month has passed since the tragic events, which has been labelled a terrorist attack by authorities, and focused on the deaths of many LGBTQ+ people of color. Now, however, something is being done to pay tribute to the victims and those affected by the heinous atrocities.
The OnePULSE Foundation, a new nonprofit organisation set up to provide financial assistance to the victims of the Orlando shooting, has announced plans to turn the nightclub into a memorial.
According to reports by WESH, the OnePulse Foundation filed articles of incorporation with the Florida Department of State Division of Corporations on July 7 stating that it would use donations for "conceiving, funding and aiding in the construction of a permanent memorial on the existing Pulse site in Orlando…and other relevant sites to be determined by the Board."
While no one has officially confirmed the news, WESH reports that it is the owner of the nightclub's intent to turn the site into a memorial. A charity concert to raise funds for the OnePULSE Foundation is scheduled to take place on 19 August in California, with more details to be announced. For more details, visit the OnePULSE Foundation website.