How a Puerto Rican pastry helps me cope with homesickness during the holidays
I was a sophomore in college when my idea of homeland blurred. I had moved from my native Puerto Rico to attend college on the East Coast. My islander narrative became more confusing while the holiday season became more complicated. My school breaks spent with relatives and friends back in Puerto Rico had become less frequent, and I felt as though I'd been forced into a space of otherness.
What was home to me now? Was my home not a physical landscape, but something more abstract? Could home be a favorite food, song, or person?
I had been living out of suitcases and under bed storage units between Philadelphia, New York, and Boston since starting college, and I had to create my own spaces of belonging — especially during the holiday season. I had yet to find a community of empathetic people who could put themselves in my shoes and make me feel less isolated.
One year, while staying at my aunt's house in Massachusetts for Thanksgiving, I noticed the delicious smell of sweet bread wafting in from the kitchen. Part of me instinctively desired to get up from the worn-out leather reclining chair and drag myself to the kitchen, while the other part of me wanted to stay wrapped in a Red Sox blanket. After all, it was just bread, I figured. Nothing special, right?
My aunt was in the middle of making mallorcas.
Mallorcas are Puerto Rican sweet buns dusted with powdered sugar. You can eat them plain, or with ham or butter. I am a ~mallorca purist~ so I eat mine with only butter. My aunt spotted me putting the chair in the upright position. "I thought you fell asleep," she said, "Do you want one or two mallorcas?"
I loved mallorcas as a kid because I ate them with my late father, but I'd never associated them with Thanksgiving festivities. My mother usually fed me turkey and Pepperidge Farm stuffing — things I assumed most North American parents fed their children on Thanksgiving. For Christmas, she went the traditional Puerto Rican route and cooked pasteles (our version of tamales) with arroz con gandules. I couldn't imagine a holiday season without any of these meals on the table.
I followed my aunt to her Pepto Bismol-pink kitchen counter, where she'd assembled the supplies for her mallorcas: King's Hawaiian sweet bread, butter at room temperature, a hot griddle, and confectioners' sugar. This intrigued and confused me, as these are not typical ingredients. How could my aunt consider eating mallorcas that aren't the authentic. real deal-type delicacies made in Puerto Rico? They are supposed to be crisp, yet juicy on the inside, and eaten on a plate with a fork — not a pastry similar to what you would get at a Starbucks.
My aunt noticed my hesitation and told me, "Tenemos que wingear la mallorca, which means, "We must wing the mallorca.
Speaking Spanglish and "winging it" in a new home are shared parts of our narratives, even though we emigrated from Puerto Rico decades apart.
***
My aunt ate her makeshift mallorcas so joyfully. Between bites, she told me that mallorcas are her gateway to a special, private place — and she was letting me in. In this safe space, she revealed that she still faces the same identity struggles I endure as a newer immigrant. I'd always assumed things were easier for her because she had been in the States for nearly 20 years and had made a name for herself in her field. But she has hard times, too.
This revelation in the form of a puffy, coiled bun kicked off my undying love for eating mallorcas during the holidays.
That conversation also created a stronger bond between us because my aunt was now my friend, too. Building friendships with people in your own age group makes sense because of similarly timed life experiences, but there was something uniquely empowering about this intergenerational friendship. This new holiday ritual of eating mallorcas was so exciting because it was rooted in something fundamentally human: the love of homeland.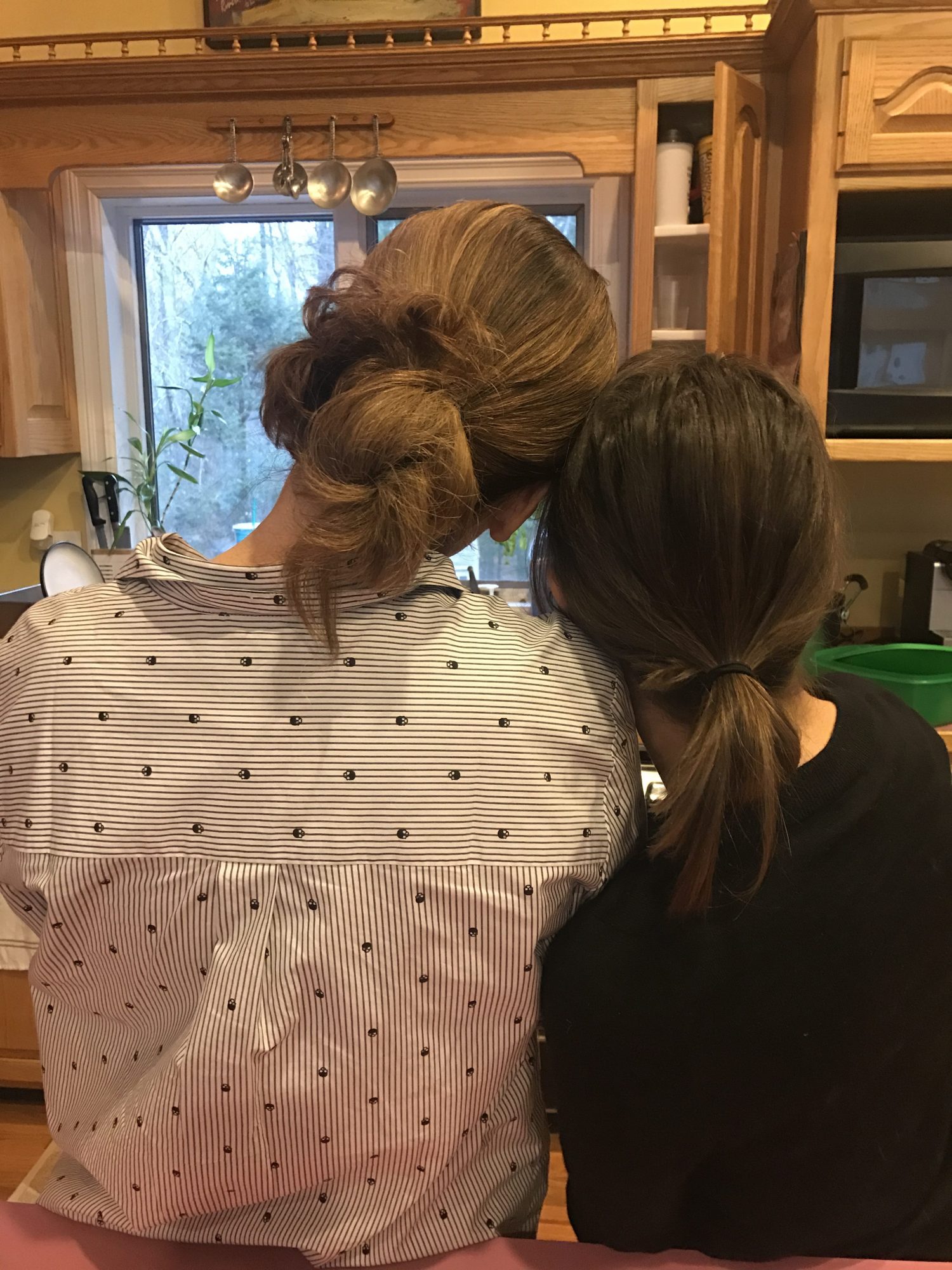 I slice the bread in half, butter it, and press the bread flat on the griddle — and I am home for the holidays no matter where I am standing.
I wing it. I eat my makeshift mallorcas with the reverence they deserve. I am honoring my aunt. I am honoring my father who introduced me to mallorcas long before they resurfaced in my adulthood.
Home is not always where the heart is. For me, home is where the mallorcas are.