10 Resources to Bookmark as You Work Through PTSD-Related Trauma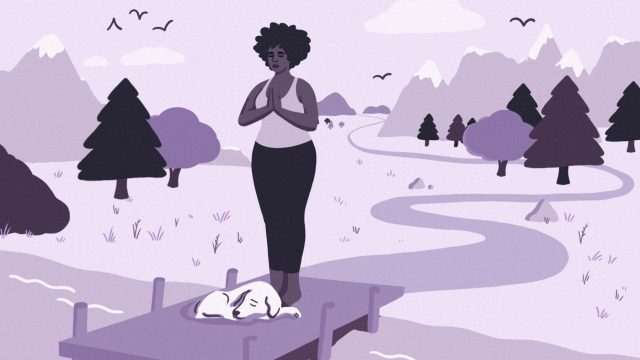 From the onset of the coronavirus (COVID-19) pandemic, the U.S. began to experience a mental health crisis. Depression, anxiety, and moral injury have increased among healthcare workers on the frontlines who are now expected to suffer from post-traumatic stress disorder (PTSD) due to the compounded effects of this stress. This is coupled with coronavirus' effects on the general population's mental health, creating traumas related to the fear of death, coronavirus infection, or unemployment.
In the midst of the pandemic, we are also inundated with endless news updates about police violence and misconduct and cell phone footage of modern-day lynchings. According to the Census Bureau, 41% of Black Americans and 34% of Asian Americans, who are already enduring COVID-related racial violence, expressed having anxiety and depression a week after George Floyd's death at the hands of Minneapolis police officers. The recurring revelation of Black death is traumatizing and triggering PTSD as well. 
Though similar triggers can cause PTSD in a variety of people, the path to healing can be varied. Julia Childs Heyl, a licensed social worker and trauma therapist working with domestic violence and sexual assault survivors, stresses the importance of resilience when addressing trauma. "I personally define resiliency as the freedom to heal," she says. And when it comes to resiliency and the Black community, Heyl asserts, "That doesn't necessarily mean that you have to be the strong Black woman, the strong Black man, or the strong Black person. It simply means that you have the ability to heal, and as you do so, that only offers future generations the ability to do so, too." 
Since the journey to finding resiliency while experiencing trauma looks different for everyone, we compiled these resources for you to use at any time when you're ready to begin healing. As we continue to weather the pandemic alongside the battle against police brutality, these varied resources can offer specialized support as situations continue and develop.
[listicle id="4283426″ entity_variant="default" /]