We are psyched about the Austin City Limits Musical Festival, and here's how you can stream it now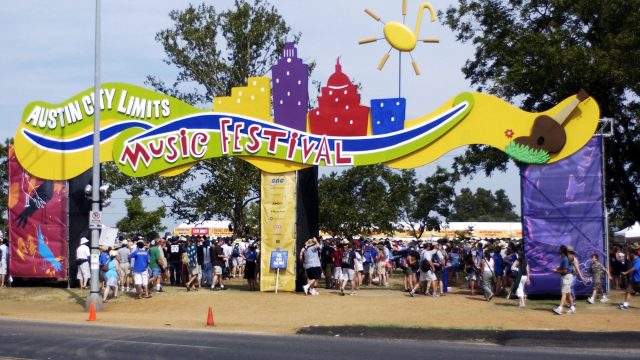 The Austin City Limits Musical Festival is happening TODAY, but if you can't make it to Austin, Texas in time, don't worry. We have you covered. There's a way you can catch all the music from the festival, and you don't even need to leave the comfort of your living room (or, you know, your bed, because #weekend).
Artists this year include (but are by no means limited to):  Mumford & Sons, LCD SOUNDSYSTEM, Major Lazer, Flume, M83, Cage The Elephant, Two Door Cinema Club, Young The Giant, Local Natives, Foals, Cold War Kids, Miike Snow, The Naked And Famous, Margo Price, St Lucia,  Saint Motel, Wild Child, Brett Dennen, Andra Day, The Strumbellas, Gallant, Chairlift, Nothing But Thieves, Asleep at the Wheel, Shane Smith & The Saints, AND MORE.
In partnership with Red Bull TV, much of the festival will be streamed live, and you'll be able to catch just about all the live performances, along with behind the scenes access, and artist interviews hosted by Sal Masekela and Hannah Rad. And this is, of course, free, which makes it so much better.
The live coverage starts at 2 p.m. CT on September 30th, and continues all weekend long. If you happen to miss all of it, though, don't worry: many of the performances and exclusive interviews will still be available on Red Bull TV in the coming weeks.
Watch the stream right here, right now, on HelloGiggles! Don't rock out too hard.