Time to celebrate: The iOS 10 upgrade has brought us 72 new emojis!
If you're a frequent emoji user, rejoice! As of today, Apple's iOs10 has officially brought us 72 new emojis for users to pick through. Because what is better than expressing your thoughts and feelings via picture instead of words, right? In fact, the new set of emojis have long been anticipated, and a lot of people on social media have FEELINGS.
We have more diverse people, more representation of LGBTQ+ families, more sports (surfing, anyone?), and even more oddities, like women in funny hats and men getting head massages. Because hey, you never know when you're going to need an emoji to show you're getting a scalp massage, are we right?
The Next Web points out that the rifle emoji isn't included in this fresh batch of emojis. We actually learned this in August, when Apple announced they were swapping the gun with a plastic water gun instead. This was probably in response to Apple users who used the hashtag #Disarmthephone, a movement that gained traction after this year's spike in gun violence.
People, of course, have feels:
false
 Here are some more examples: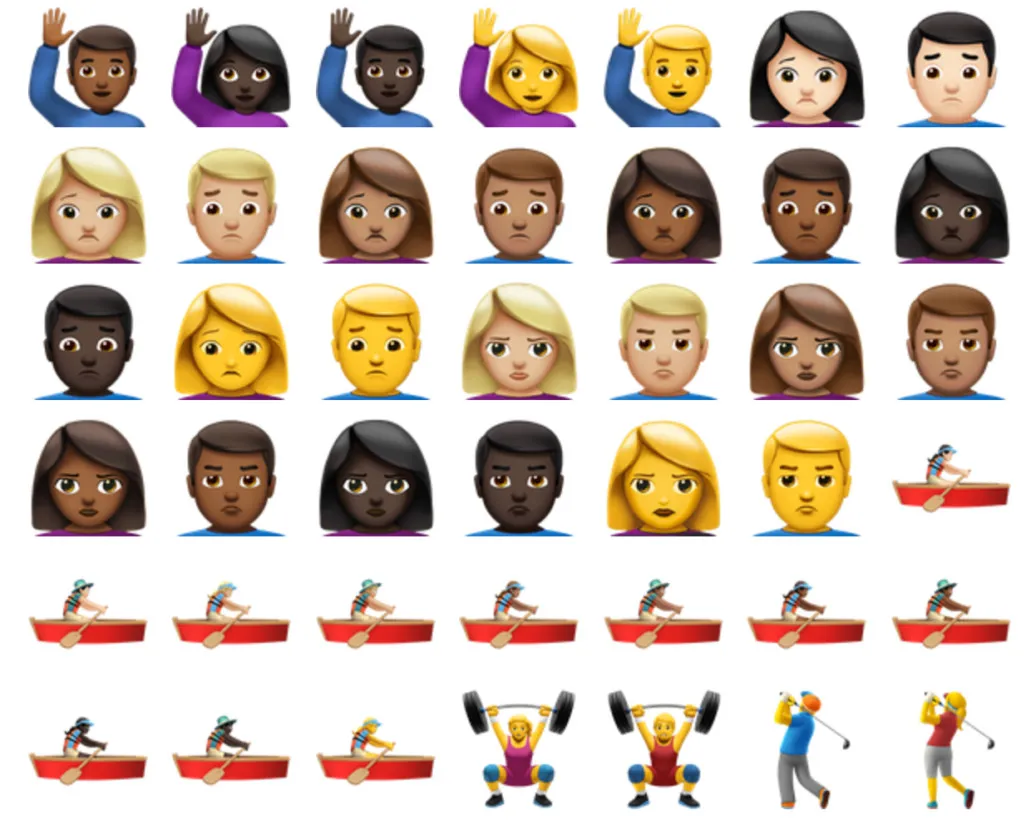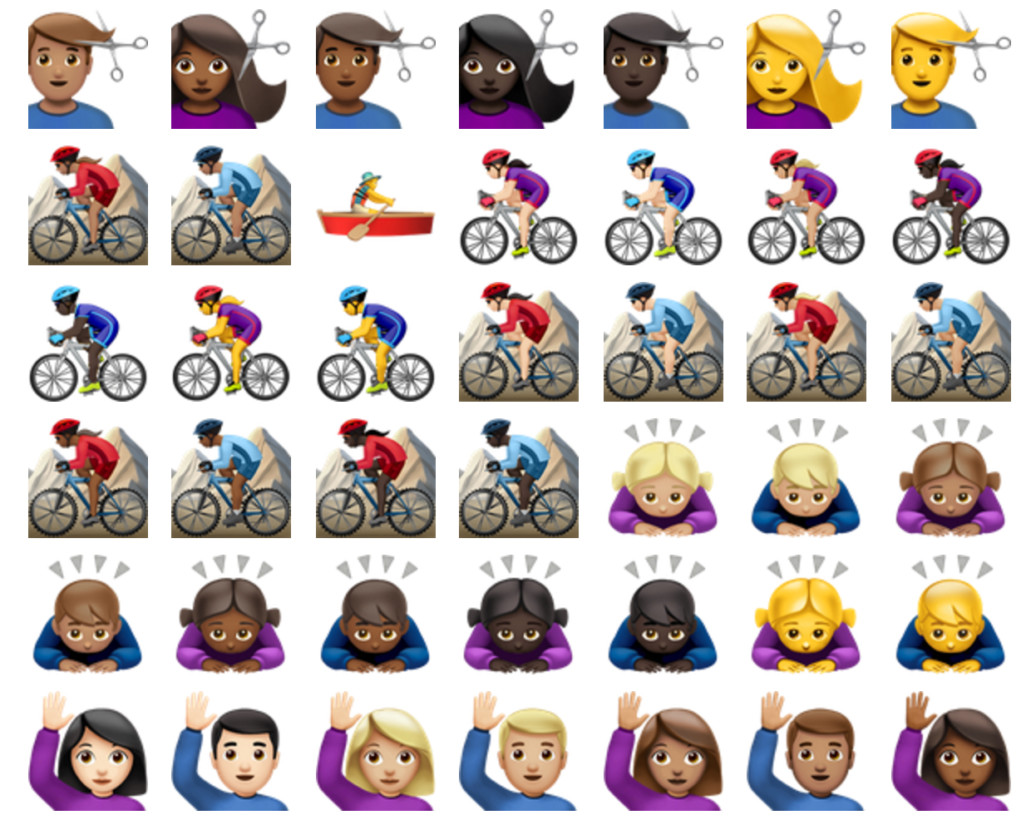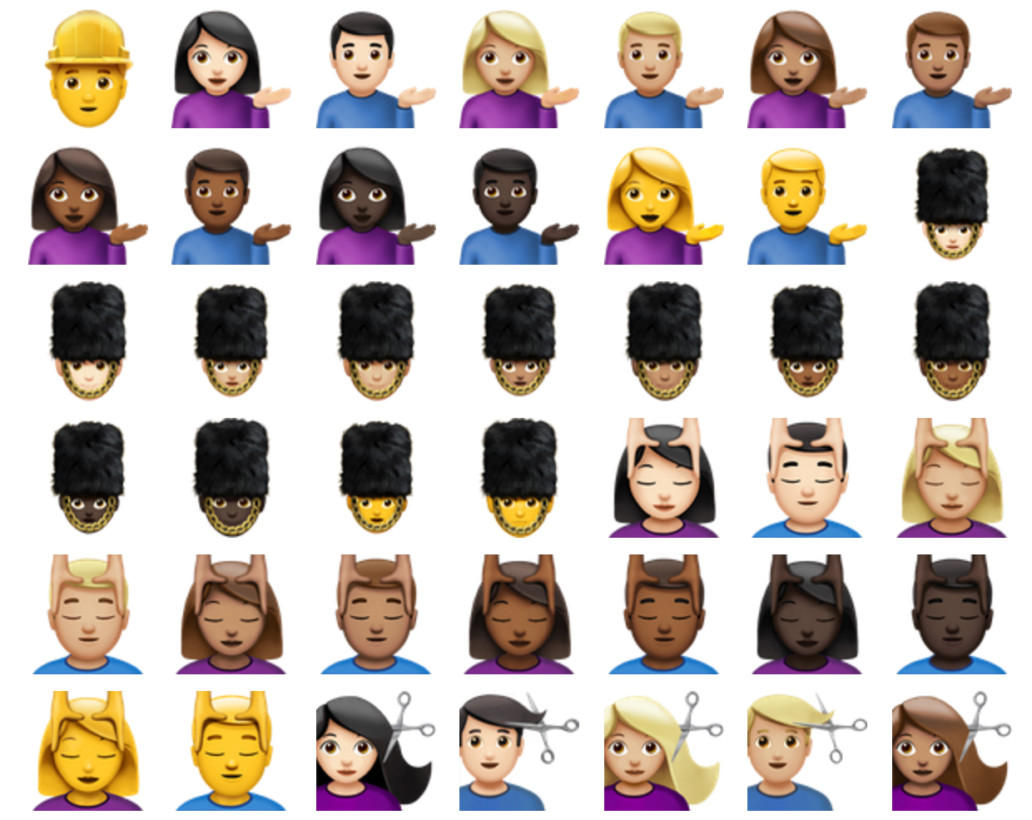 Check out the rest here.
If you're an iPhone user, you can get these new emojis when you update your system iOS. According to Firstpost, Along with new emojis, you'll get other new features with your upload, including a redesigned lockscreen, folder notifications, and more useful widgets.