Not part of the #DeleteFacebook movement? Here's how to keep your account *and* protect your info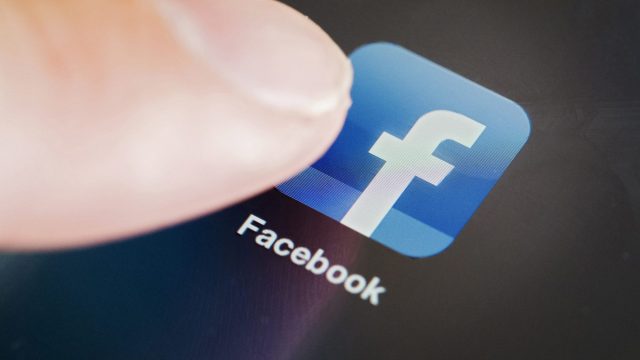 You may have noticed the hashtag #DeleteFacebook trending on social media in recent days. That's because the famous (infamous?) social media platform has some serious explaining to do.
Facebook is no stranger to controversy, having come under fire for a variety of offenses over the years. For example, 37-year-old Steve Stephens used Facebook Live to share video of himself shooting and killing 74-year-old Robert Godwin on Easter Sunday in 2017, prompting the site to make some big changes when it came to live video streaming. And after the 2016 election that resulted in Donald Trump winning the presidency, Facebook was basically forced to admit that it might not be that great for democracy.
Not doing enough to stop the spread of fake news was bad enough — but now, a serious data breach resulting in the leak of more than 50 million Facebook users' private information has a lot of people considering jumping ship.
Here's a quick recap of what's going on. It recently came to light that data analytics company Cambridge Analytica collected Facebook users' personal data without permission, using the info to target American voters with political ads in hopes of influencing them to vote for Trump instead of Democratic nominee Hillary Clinton.
In light of these revelations, many people don't feel safe on Facebook anymore. If you're one of them — but you can't delete your Facebook account for some reason — there are other ways to help protect your data.
While you can't prevent 100% of your information from being harvested, you can help minimize the damage. The first step is to check which apps you have connected to Facebook.
A lot of people use Facebook to access apps like Tinder, Airbnb, or even Spotify. Services like these make it an attractive option, because you won't be required to remember yet another username and password. You just click, connect, and you're all signed up.
However, when you connect your Facebook account to another third-party app, you're actually agreeing to give some of your personal data to the creator of that app. Such information may include your email address, phone number, interests, likes, location, political affiliation, relationships, photos, and more. If you've had your Facebook account for a long time, you'll probably have a lot of apps to check. In fact, there may be numerous apps you don't even remember using! false
Here's what to do: Visit the "Apps" page under "Settings" to see how many apps you have connected.
To get there, log into Facebook on your desktop — it's much easier than trying to do this on your phone. In the upper righthand corner, click the drop-down menu and select "Settings." Then click on "Apps" on the left side of the page, toward the bottom of the list. That's where you can choose to disconnect from certain apps. You can even turn off all Platform apps so you won't accidentally add a new one in the future.
You might also consider preventing your friends from unknowingly sharing your info when they use third-party apps on Facebook.
Likes, tagged pics, and other personal details can be shared this way, even if your profile is set to private. Pretty scary, huh?
In general, it's important to know what data you're risking every time you use Facebook or go online.
Digital privacy and rights advocacy nonprofit EFF points out why it's crucial to be proactive about your own privacy:
"You shouldn't have to wade through complicated privacy settings in order to ensure that the companies with which you've entrusted your personal information are making reasonable, legal efforts to protect it. But Facebook has allowed third parties to violate user privacy on an unprecedented scale, and, while legislators and regulators scramble to understand the implications and put limits in place, users are left with the responsibility to make sure their profiles are properly configured."
We might sound like your stern parents when the internet was first introduced in the '90s, but this is really serious stuff. Before you #DeleteFacebook, you might want to investigate these steps.