I thought the personalized shampoo and conditioner trend was BS, but Prose Hair made me a believer
While celebrities have access to custom-made products that are formulated specifically for their needs, the rest of us have to make do with what we can pick up at the shop. In general, having a customized beauty routine is extremely expensive and luxurious, putting it out of reach for mere mortals like the rest of us. However, Prose Hair is shaking up the industry with customized hair products like shampoo and conditioner at a reasonable price point (we're talking the $22-$40 range). Now everyone can have their very own hair regimen that suits their individual needs.
Prose Hair teams up with hairstylists who have undergone training and can give you a personal hair analysis to customize your shampoo and conditioner.
They look at factors including the amount of sebum in your hair, as well as your hair's texture, sensitivity, dandruff, volume, dryness, and damage level, then they start the process of determining what kind of ingredients would work best for you. Prose Hair also helps you set hair goals such as how much volume you desire, what kind of texture you prefer (from a range of smooth to curly), and how important shine is to you.
You can even choose what kind of scent you want or whether you want to leave your products scent-free. Personally, I like a heavy floral scent, so I decided to infuse my Prose Hair products with the Elixir Scent—and I love it. It doesn't smell too heavy or overpowering, but it lingers just long enough that anyone who catches a whiff is delighted. Honestly, it could be even stronger for my taste.
In regards to the general Prose Hair care formula, not a single detail is missed in the process, ensuring that you're getting the exact kind of ingredients that your hair craves.
This includes tricky ingredients like silicone, which some people prefer to avoid since too much of it can build up over time and cause your hair to become slippery, limp, and lifeless.
How Prose Hair care works:
If you're in L.A., N.Y.C., or San Francisco, there are a few salons that offer an in-person consultation with a stylist that will go more in depth about your hair, but it isn't necessary—you can answer questions on Prose Hair's website and order from there. I was able to meet up with Prose Hair stylist Faith Huffnagle who walked me through the process.
With the help of the Prose Hair app, Faith tested my hair in a variety of different ways, and together, we set hair goals that were important to me.
Now that my hair is longer, I'm constantly on the hunt for volumizing products—nothing's worse than limp, long hair. I also have bleached hair with a fair amount of damage, so restoring and moisturizing it is also a priority for me.
Faith and I decided to go for the entire Prose Hair care routine, which consists of a mask, a shampoo, and a conditioner.
The mask is to be used weekly, before shampooing. My personal mask is all about infusing my hair with moisture, so it has ingredients like collagen, lilac, and hyaluronic acid, which can repair and rejuvenate hair fibers, as well as oils like vegetable oil, oat lipids, and sunflower seed extract to protect my color and condition my hair.
Dirty hair, don't care. Note the greasy roots, flat hair, and dry, scraggly ends. Gorgeous!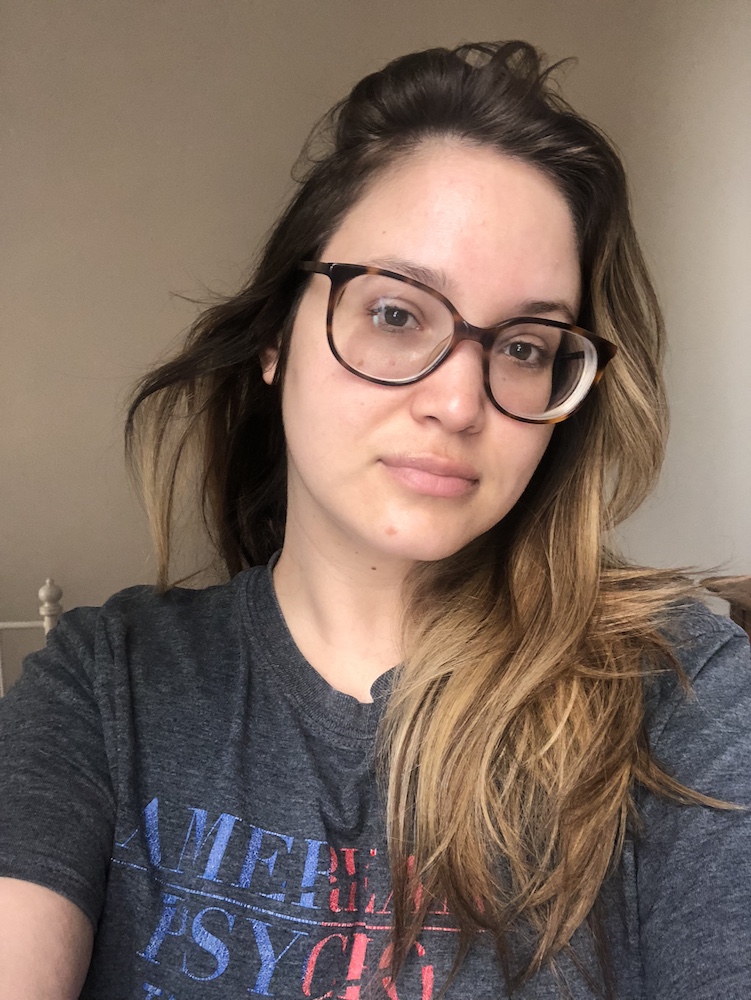 Now, before we get into the Prose Hair mask, shampoo, and conditioner, can we talk about this packaging? Aesthetically speaking, it couldn't be more pleasing. The amber bottles help to protect the ingredients in the products, but I happen to love that it gives them an old-school apothecary look. The personalized tags are a dream come true for monogram lovers like myself. Look, I'm a Libra, so I'm NUTS about aesthetics, and I adore how these Prose Hair products look in my shower.
https://www.instagram.com/p/Bg8mc46FLuF
So, how well do Prose Hair products work?
The Prose Hair masks are meant to be used prior to washing your hair, which takes some mental gymnastics to get used to. I was skeptical at first, thinking that the shampoo would wash away the mask, but in fact, I can tell that my hair is softer and my ends are less parched on the days that I use it. It doesn't feel quite as nourishing as the heavy after-shampoo masks I'm used to, but it does make a difference. Especially if you don't have bleached, damaged hair like I do, you'll like its gentle effectiveness.
Along with the Elixir Scent, my shampoo and conditioner are formulated with ultra-nourishing, natural ingredients like silk proteins, soybeans, amino acids, fruit vinegars, and acids (which volumize my hair). These ingredients nourish my hair, providing shine and protecting my color.
I decided to go for a moderate amount of silicones in my Prose Hair products because I do prefer a slippy feeling in my hair, especially when it's parched as hell.
This shampoo is so gentle that the first few times I used it, I couldn't tell if it was actually cleaning my hair or not, so I used it twice. We are so used to shampoos stripping our hair of its natural oils that I realized I don't know how my hair feels when it's gently cleaned. I was truly shocked!
https://www.instagram.com/p/BhKv2AQlgZI
Conversely, I was curious to see if the conditioner would be able to hydrate my hair to the extent it needs it these days. I've been using a purple hair masque for months now and was hesitant to leave it behind, fearing that it would turn my hair brassy. Luckily, not only does the Prose Hair conditioner adequately get all my insane tangles out, but it really does leave my hair feeling healthy and hydrated. The result is soft, shiny hair that feels super clean. It's not quite as buttery as when I use a heavy duty masque, TBH, but it more than does the job.
Voila—my hair is fluffy and soft, and the color is nice and bright. What a difference.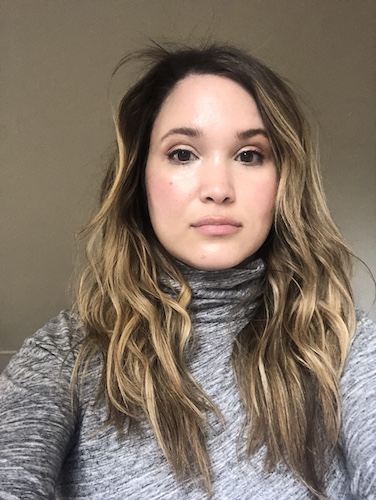 Prose Hair review:
I tested my Prose Hair products for three weeks and pretty much immediately noticed the results. They weren't drastic, but they were pleasant, and my hair stayed clean for my required four days at a time. At the end of the day, the fact that the ingredients were customized for my specific hair needs and didn't cost an arm and a leg is amazing—Prose Hair products are in the $22-$40 range, which is great for bespoke products.
For me, this trio is giving my hair exactly what it needs. Even better? As the season changes, I can mix up the formula, perfecting it as I go.
You usually get systems like these for hundreds of dollars. With Prose Hair care, it just depends on what ingredients you want to add. You can get the trio in one go or try one or two products at a time. It's pretty flexible, and it's definitely easy to use. In general, it's been a lovely addition to my hair routine. Head on over to Prose Hair and find out if it's right for you.