Ariana Grande's "SNL" promos have us so excited for her to host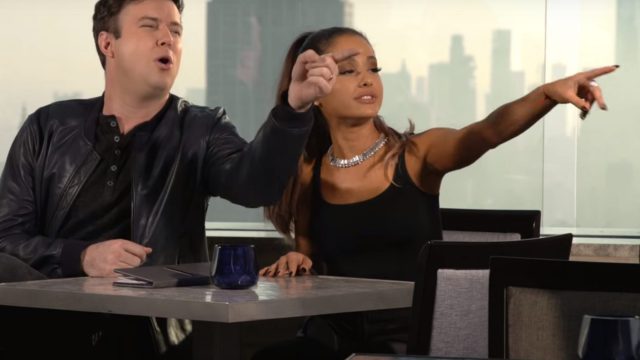 This Saturday, pop princess Ariana Grande will appear on Saturday Night Live as both the host and musical guest. If we weren't excited already, the promos that SNL just released made sure of it. It's two minutes of Ariana riffing with cast member Taran Killam, proving just how great the singer will be onstage.
The best thing about these promos is how easygoing Ariana Grande is and how she's willing to poke fun at herself. For instance, when it comes to the song "Problem," Taran just can't seem to get the words right, and ends up singing gibberish about prom. "I don't blame you," Ariana says. "Enunciation isn't my forte."
They also mention Ariana's (diminuative) height. When standing next to Taran, she is tiny, and when he sneakily stands on top of a stool, she's even tinier.
But none of these things get in the way of her being an amazing singer, performer, and now, comedienne. We can't wait to watch it all go down this Saturday night!