This high schooler recreated Beyoncé's Met Gala dress for prom, and she SLAYED
We currently find ourselves wishing we could go back to prom so a certain someone could design our dresses. We're talking about 18-year-old India Ross, who is a bona fide genius because she used none other than Queen Beyoncé as inspiration for her princess-worthy prom look.
Considering that she's an aspiring fashion designer who hopes to open her own retail store in St. Louis, Missouri, India knew she wanted to go all out for prom. Luckily, inspiration struck early when Ross set her sights on Beyoncé at the 2015 Met Gala. At that moment, Ross told BuzzFeed, "I had the perfect image in my mind."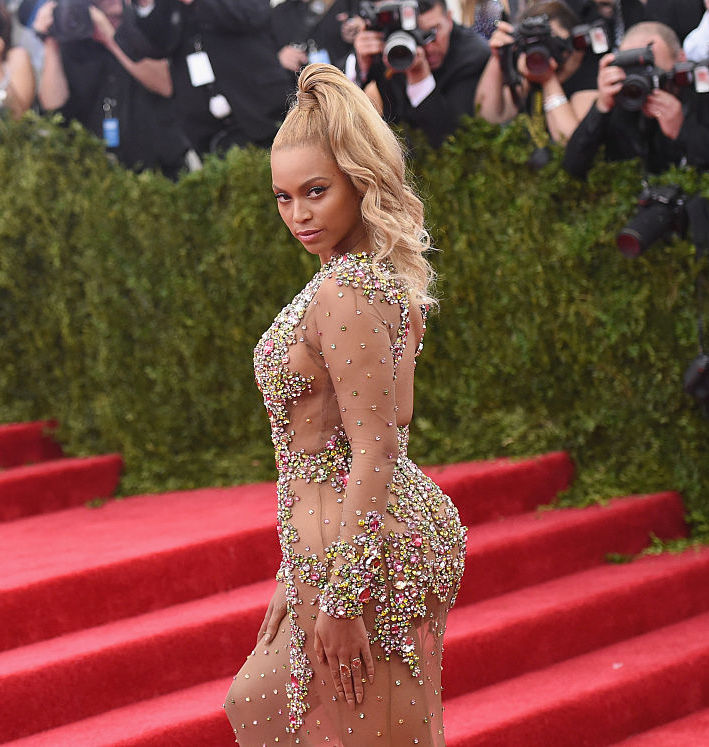 To make her Beyhive dream a reality, India reached out to local designer Toi Hall and the two worked together to create one of the most beautiful prom dresses we've ever seen. And we're not even exaggerating:
Obviously, all the prom-goers thought India rocked her prom dress (and high ponytail, of course) like one would with Roc necklaces. Plus, Ross added, "My date and I felt like Beyoncé and Jay-Z. It wasn't prom, it felt like we were at the Grammys, everyone slayed."
Also, it isn't just her dress that slays – India is basically a Slay Queen. When asked about the overwhelming response she's received since her dress went viral, the future designer stated, "I like to see how everyone feels about my idea. I appreciate the good, the bad, and the ugly."
India: Can you please design our lives?