This is how you can combat the dreaded Internet-caused skin care issue known as "screen-face"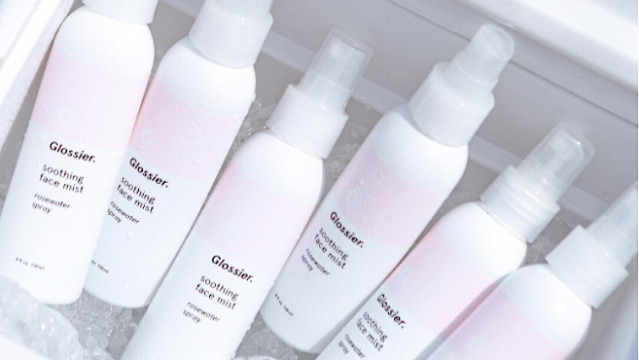 You know that self-pitying laugh you stifle whenever your doctor asks you if you spend more than three hours a day looking at a screen? Right. Chances are, you spend a vast majority of your day scrolling through your Instagram feed, checking emails, and working in front of screens of various shapes and sizes.
By the end of the day, your face can mirror how you feel after a long day: tired, dull, and just in need of refreshment (for you, wine. For your face, not so much). As we head into warmer weather, your skin care routine will probably change at least a little bit to account for the how much more oil your skin might be producing with the higher temps.
Luckily, there are a few products you can pick up to keep on your desk to keep the greasy "screen-face" at bay. (Bonus, a lot of these have great packaging, so they'll look great sitting with your ho-hum binder clips and post-it notes.)
Of course you've heard of Glossier by now. Their Soothing Face Mist is a great option to pop out of the fridge and douse yourself in. (Especially for when you finally make it off the subway and it feels like your face is melting off.) At 4 fluid ounces, this is unfortunately not a travel-friendly option. (My biggest gripe with Glossier is that a lot of their products, like the Milky Jelly Cleanser, aren't in travel sizes. Why is this?!) If rose oils or straight-up rosewater are too much for you, this is a great option. The aloe helps balance it out.
Yes, this is technically just water. But it's magical. This changes the whole texture of my skin, and I use it for all seasons (pro tip: if you're prone to redness after getting your eyebrows waxed, spray this liberally around your eyes and watch your skin become dewy again). Also great for when you want to use face wash, but you're not near a sink. The 1.76 ounce size is perfect to throw in your tote for the beach, for work, for wherever, really, and the larger size is a fantastic deal.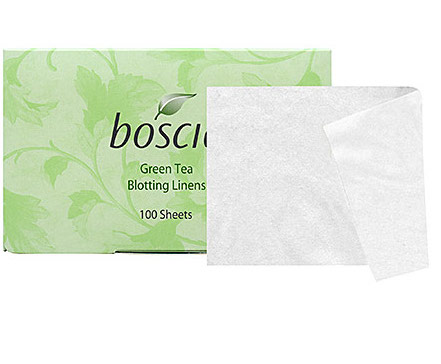 If you're like me, green tea is a fragrance you can't get enough of. Blotting linens are one of my favorite desktop pick-me-ups for oily skin, and investing in a quality pack that won't smudge your makeup or leave residue behind is really worth it. This pack comes with 100 sheets, so it's likely to last you for multiple seasons.
https://www.instagram.com/p/BJp6R54j9Lg
This product straddles the fine line between toner and face mist, but it's a great option for those who want a little more skincare and a little less fragrance. Infused with aloe vera gel, rose, and sea water, the spray works just as well for mid-day freshening up as it does in the morning before putting on makeup. Be warned that the bottle sprays more like a jet stream than a mist, so this is one that might be good to keep cotton pads around for (or at least use at a little more distance from your face).
Caudalie is sort of the mother of facial sprays. They make their grape water in various sizes, but this Jason Wu for Caudalie beauty elixir is a real step up (both in price, but in quality). It's perfect for setting makeup, using in the middle of the day, and spraying onto a cotton pad as a toner before moisturizing. It smells lightly of rose and orange blossom, but there's no synthetic fragrances, making it a good fit for those with sensitive skin. The frosted glass packaging is beautiful, if not a little heavy to keep in your bag — maybe make this one a desktop mainstay?
Now that you have s few solutions to combat oily, dull skin from staring at screens all day, what are you waiting for?
HelloGiggles has been nominated for the Webby Awards in FOUR categories! Yay! We would love it if you voted for us:
HelloGiggles in the Mobile Sites & Apps – Lifestyle category. Click here to vote
HelloGiggles in the Websites – Lifestyle category. Click here to vote
When You Suck At Eyeliner in the Social – Culture & Lifestyle (Video) category. Click here to vote
Relatable in the Social – Best Social Video Series category. Click here to vote
Thank you!