14 products you can buy on Amazon that will make sitting in your desk chair way more comfy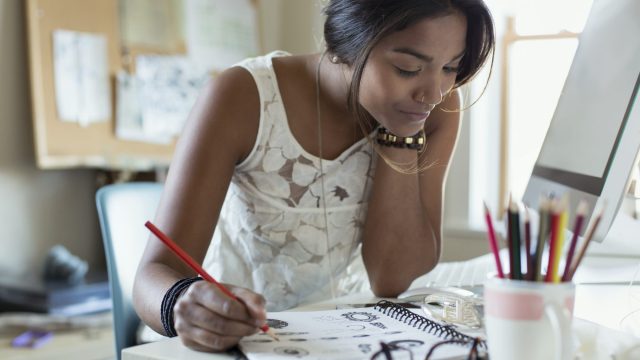 Sitting in a desk chair all day sounds fine, in theory. You don't have to physically exert yourself, your feet never hurt, and it seems like it would be kind of relaxing. But if you do this for your job, then you know that it's not quite as great as it seems — and finding a comfortable office chair is a challenge. Being in a chair all day long can be incredibly uncomfortable, from the inevitable back pain to the fact that some part of your body constantly falls asleep and tingles to the annoying way the arm rests dig into your sides when you try to move around.
Luckily, you can work on this — there are a bunch of products you can buy on Amazon that will help turn your current seat into a more comfortable office chair, and make sitting in your desk chair way more pleasant.
These aren't just nice add-ons, they may also be totally necessary to your health. Studies have found that sitting in chairs all day can certainly lead to back pain, as well as a lack of concentration, and even possible heart problems down the line. Making your chair a little more relaxing won't just make your day better, but could potentially improve your health as well. That seems like more than enough motivation to drop some cash on these comfortable office chair accessories!
Check out these products from Amazon that will change the way you sit at your desk, and be prepared to thank us later.
1Memory foam back cushion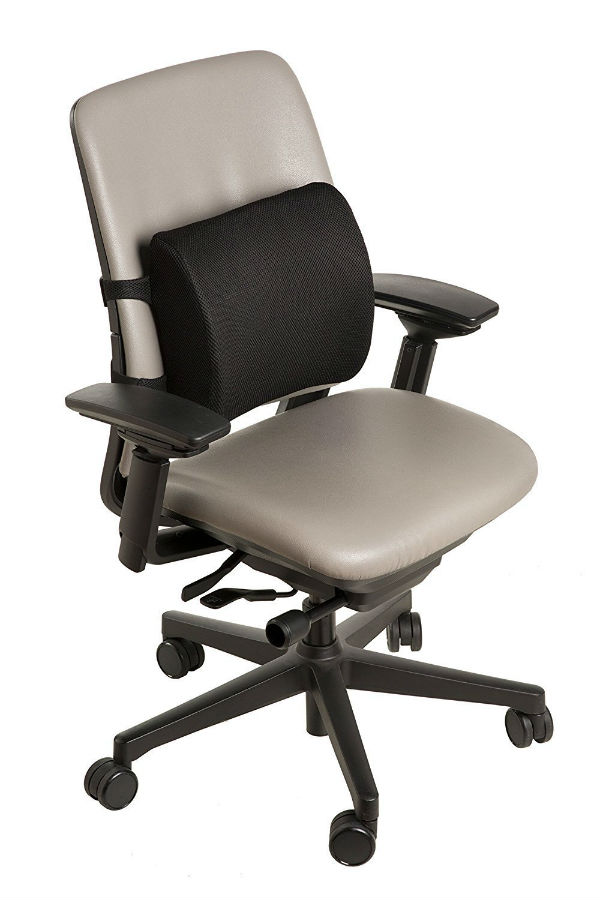 The biggest reason a desk chair is so uncomfortable is because you don't get enough back support. Make your office chair more comfortable with a memory foam back cushion that molds to your shape and gives you a little bit more support.
Everlasting Comfort Memory Foam Back Cushion, $23.94, Amazon
2Seat cushion
Sometimes desk chairs can be really hard on your butt… and that is kind of the worst feeling. This gel memory foam seat cushion makes sitting all day enjoyable, and it also lifts you up a bit more.
ComfiLife Gel Enhanced Seat Cushion, $32.95, Amazon
3Armrest pads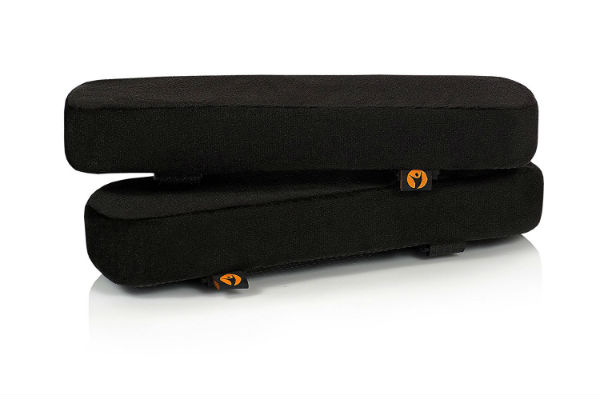 The armrests on chairs can be really uncomfortable — they either have a tendency to dig into your sides, or they're just hard and painful. Armrest pads give a nice padding that makes them a lot easier to, well, rest your arms.
Flinct Memory Foam Armrest Pads, $17.87, Amazon
4Foot rest cushion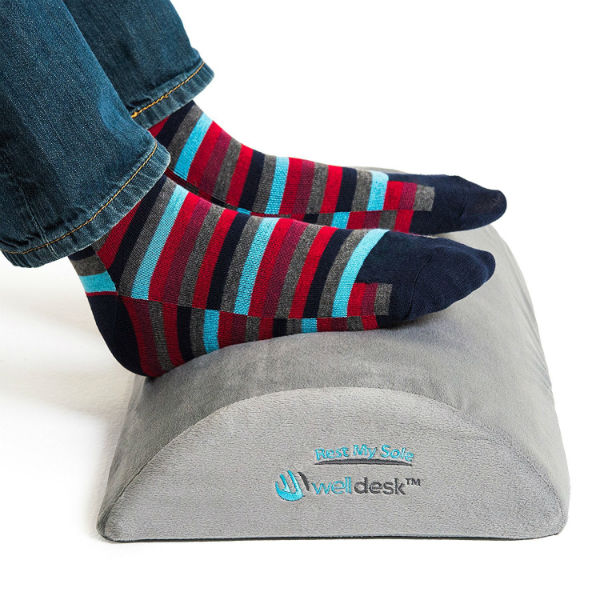 I'm short, and my feet don't always fully sit on the ground when I'm in a chair, which is super uncomfortable. If you have that problem too, get a memory foam foot rest cushion. It will keep your feet propped up and is a lot nicer than the floor.
Rest My Sole Foot Rest Cushion, $26.95, Amazon
5Foot hammock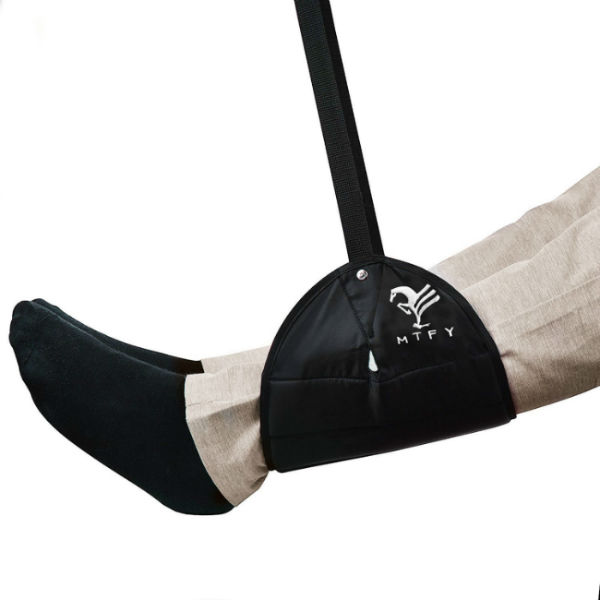 You can also get this amazing portable foot hammock, which allows you to really lift your feet up and change the way you're sitting. This is very comfy for people who love to elevate their feet while sitting down, which can also help your back. Plus, this one can be used anywhere, even on airplanes.
MTFY Foot Hammock, $8.99, Amazon
6Standing desk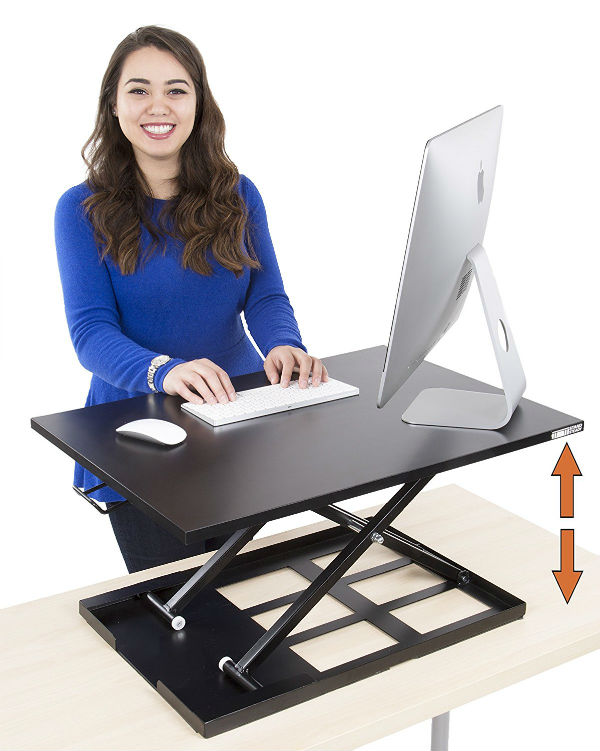 Sitting all day might seem comfortable in theory, but it's actually terrible for you… and after a while, it's just not as comfy. Stop searching for a comfortable office chair and try a standing desk instead! Standing on and off throughout the day is much better for you than remaining seated. Get one like this, so you can easily alternate between sitting and standing throughout the day.
Stand Steady Standing Desk, $169.93, Amazon
7Laptop stand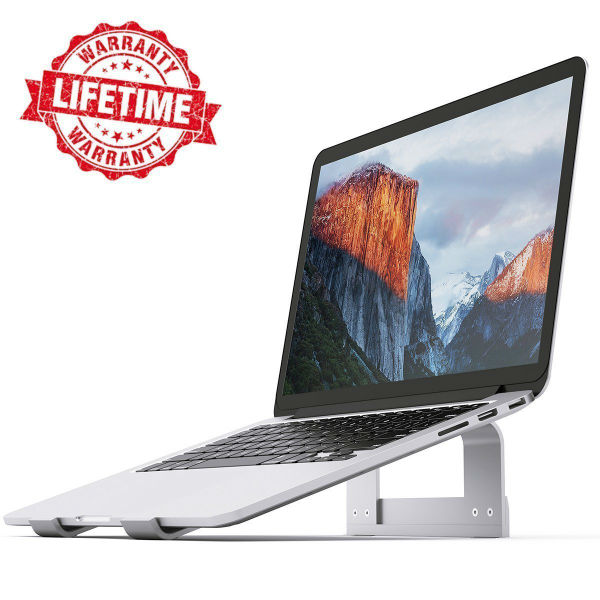 Besides your desk chair, one thing that can hurt your neck and back is constantly looking down at your laptop. Get a riser so that you can bring your computer to your eye level. It's much better for you, and you'll notice a difference!
iQuinx Laptop Stand, $19.99, Amazon
8Monitor stand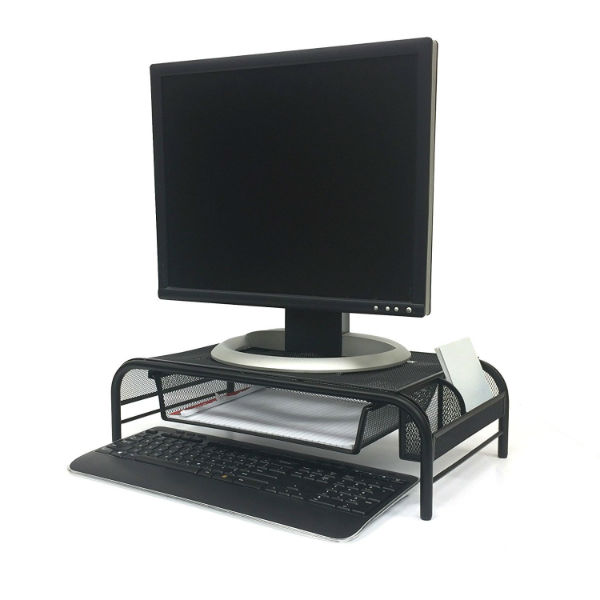 You can and should lift up a low monitor as well. This one is pretty amazing, because it also comes with a drawer and little compartments to hold important items.
Mind Reader Monitor Stand with Drawer, $18.99, Amazon
9Massage pillow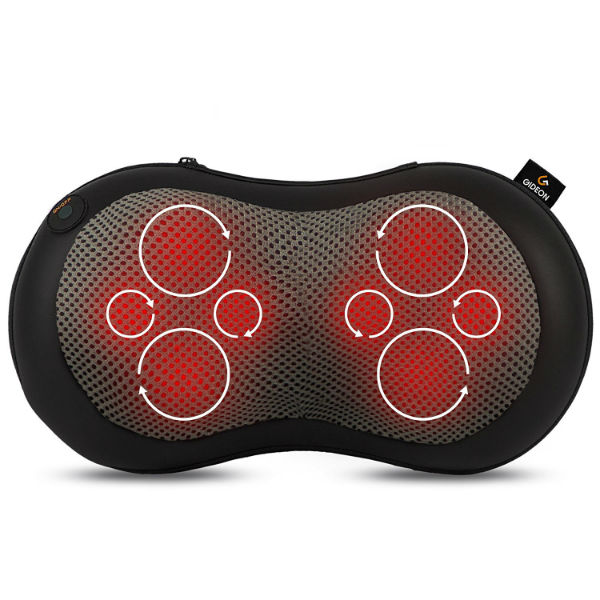 Want a massage while you're working? You can have that with this massage pillow. Strap it around the back of the chair, then choose your setting and really soothe your back pain.
Gideon Shiatsu Massage Pillow, $29.95, Amazon
10Wrist pad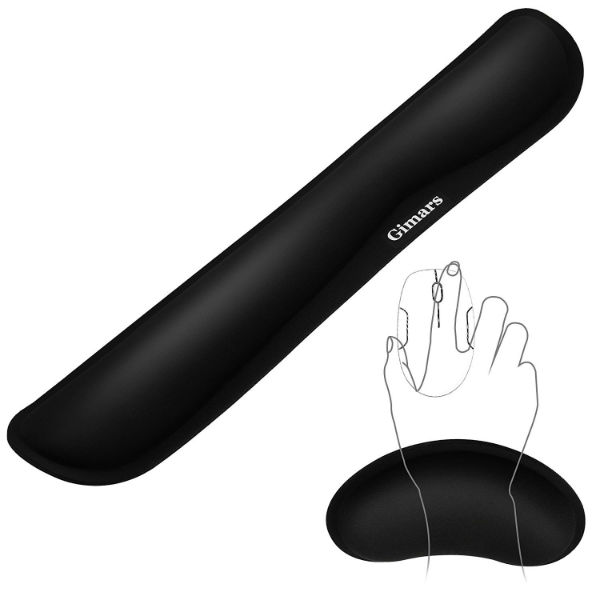 Again, it's not just your chair that can make sitting all day so hard on your body. When your hand is on a mouse all day, it gets old, fast. This wrist pad keeps your wrist elevated and it feels much better than leaning your wrist on a wooden desk.
Gimars Memory Foam Wrist Pad, $10.99, Amazon
11Balance disk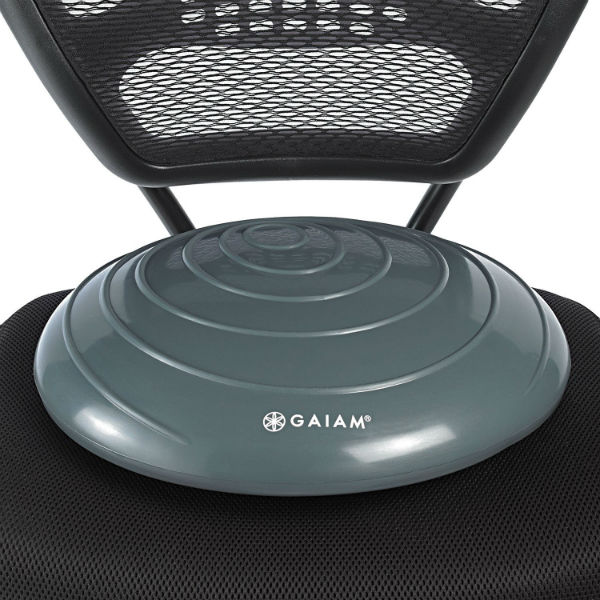 Exercise might not seem like what you need if you're experiencing pain from your office chair, but it's not a bad idea. This balance disk is a really good way to work your core while sitting in the office without anyone noticing — and you can remove it when needed. Plus, a stronger core means it's harder to injure yourself.
Gaiam Balance Disk, $21.98, Amazon
12Ergonomic foot rest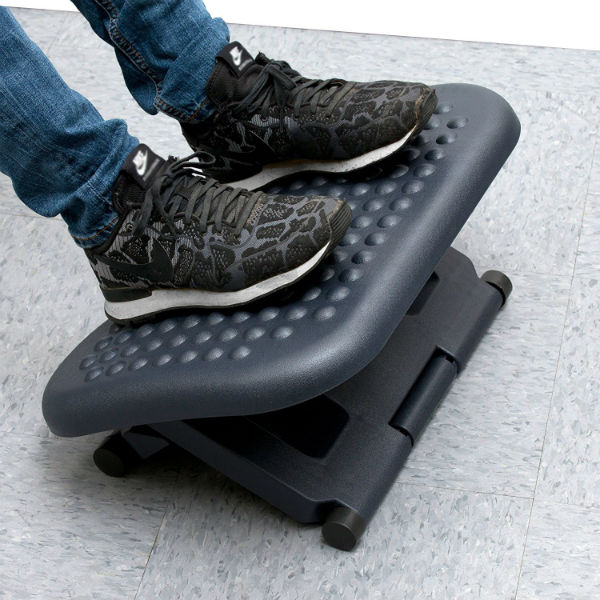 If you want some more serious foot support than just a memory foam cushion, get this ergonomic foot rest. It's adjustable, so you can move it up or down as needed, and it gives you some much-needed support.
Mind Reader Adjustable Height Ergonomic Foot Rest, $15.77, Amazon

13Lumbar back support cushion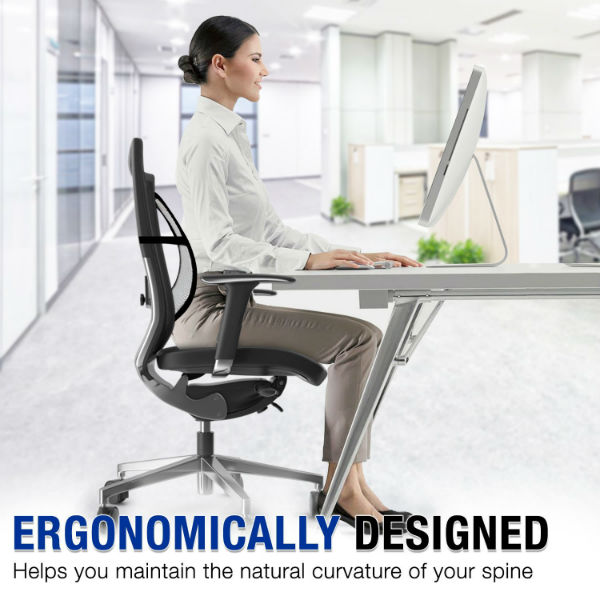 This is slightly fancier than the memory foam cushion and gives a little bit more support. It's much better for your back!
Bod Support Mesh Lumbar Support Back Cushion, $18.57, Amazon
14Heated blanket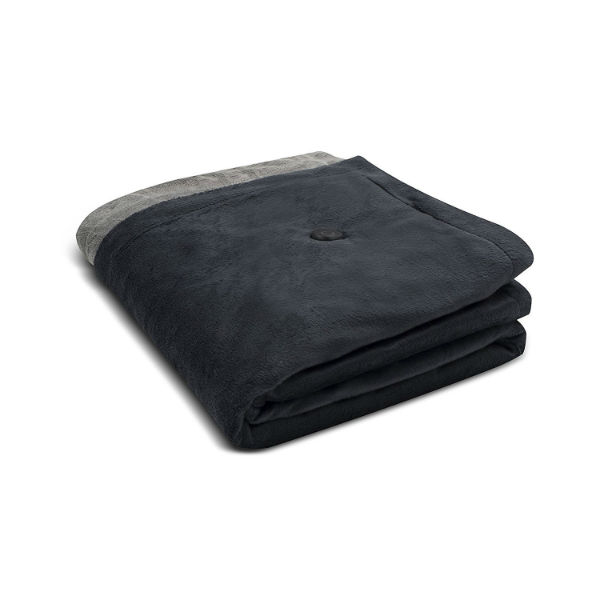 Here's a bonus item: If you're always freezing in your office, get yourself a heated blanket that works with a USB cord in your computer. You'll be so much more comfortable!
Perfect-Prime USB Heated Blanket, $37.99, Amazon
Any of these will make you more comfy at your desk, but a combination of a bunch? Definitely worth it. Good luck!