Here's what a dermatologist says about using probiotics on your skin
Over the last few years, probiotics have become increasingly popular for their health benefits. Praised for their gut-healing abilities, these "health-friendly bacteria" have created a new influx of products that extend far beyond the digestive system. Probiotic skincare lines, in particular, have started to make a name for themselves in the beauty industry. Studies claim that these armies of acne-fighting bacteria can calm inflamed skin and help skin cells flourish. To help us separate fact from fiction, board-certified cosmetic dermatologist Dr. Michele Green, M.D., will break down what probiotics are and how they can benefit our skin. 
What are probiotics?
In addition to being beneficial as a nutrient, probiotics provide a ton of skin benefits. Probiotics are live bacteria cultures that have a beneficial effect on the human host by improving the microbiome (made up of naturally occurring bacteria). In other words, probiotics add a variety of "good" bacteria to protect our skin from "bad" bacteria. This bacteria restores a healthy balance to the body's naturally occurring microbiome.
What do probiotics do for the skin?
Probiotics work the same way for your skin as they do for your body. Constant exposure to sunlight and chemical elements can damage our body's ability to defend itself from skin-irritating bacteria. Recent studies have shown that, when probiotics are applied topically, the "good" bacteria can help balance your skin's pH, regulate oil production, improve moisture retention, and protect your skin from environmental damage that can cause premature aging. For an all-over radiant glow, nurturing your skin's microbiome is the place to start.
What are the benefits of probiotic skincare?
According to Dr. Green, probiotics benefit the skin in three unique ways. First, the "good" bacteria will restore your body's natural protective barrier. Then, the probiotics will produce natural antibiotics called antimicrobial peptides that fight against acne-causing bacteria, rosacea, eczema, psoriasis, inflammation, and other skin-irritating pathogens. Lastly, probiotics will improve your skin's ability to protect itself from external elements (like the sun).
How should we use probiotics on our skin?
From mists to moisturizers, probiotics come in a large range of products. Studies suggest choosing a product that contains lactic acid bacteria for the best results. The two most commonly used strains of lactic acid bacteria (in probiotic skincare) are Lactococcus and Bifidobacterium. These are naturally occurring bacteria found in food and dairy products, like yogurt (which—when mixed with a drop of honey—makes an amazing DIY probiotic mask).
How should we incorporate probiotics into our skincare routines?
Probiotic moisturizers are beneficial for all skin types, especially for those who struggle with chronic inflammatory diseases (like eczema). For best results, Dr. Green recommends using a prebiotic with your probiotics. Prebiotics are supplements, or "foods," that stimulate the growth and bacterial activity, while probiotics work in tandem with prebiotics to maintain the skin's microbiome. In other words, your topical probiotics become more effective as they feed off of prebiotic ingredients. When choosing a prebiotic, look for products with prebiotic sugars like xylitol, rhamnose, and oligosaccharides, suggests Dr. Green.
Here are our favorite probiotic skincare products:
Best probiotic moisturizer for redness: Biossance Squalane + Probiotic Gel Moisturizer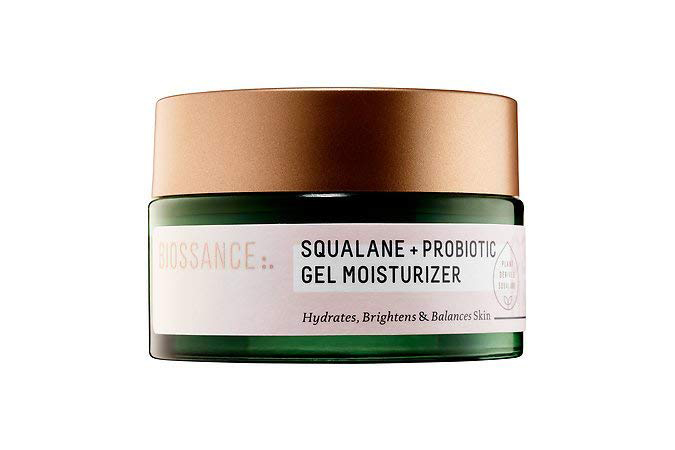 Shop it!
$52, Sephora.com
With the bacteria strain Lactococcus and plant-derived squalane oil, this gel is the perfect lightweight moisturizer for smooth, calm skin. For those who have rosacea-prone skin, these probiotics work to restore the skin's natural barrier, balance its pH, and provide relief from inflammation. For added benefits, apply this moisturizer over a hydrating serum for dewy skin.
Best probiotic hydrating moisturizer for dry skin: Tula 24-7 Moisture Hydrating Day & Night Cream
Shop it! $52, Ulta.com
Dr. Green recommends this ultra-moisturizing cream from Tula, which uses Bifidobacterium, rice peptides, and watermelon fruit extract to calm inflammation, firm, and hydrate dry skin. Its formula is perfect for day or night, and this multivitamin is a must for brightening dull skin.
Best probiotic face mask for acne-prone skin: Tata Harper Purifying Mask
Shop it! $72, Sephora.com
Formulated to detox the skin from free radicals like pollution, this mask uses probiotics that repair the skin's natural barrier, white clay that detoxifies the skin, and papaya enzymes that gently exfoliate the top layers of your skin to reveal a glowing complexion. With time and continued use, it can also treat fine lines and wrinkles. 
Best probiotic moisturizer for sensitive skin: Pacifica Coconut Probiotic Water Rehab Cream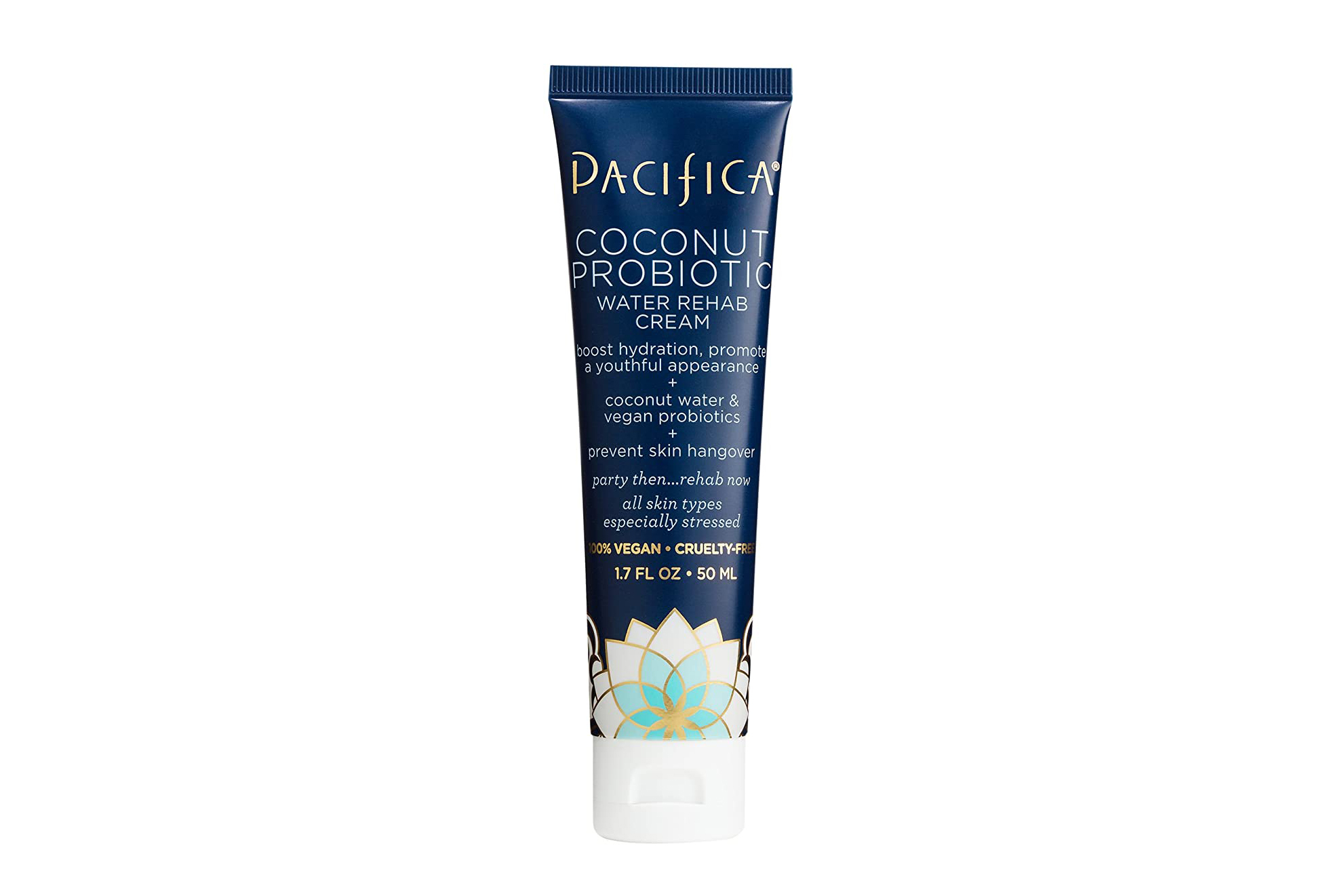 Shop it! $16, Ulta.com
With soothing ingredients like coconut water and the probiotic Lactococcus, this moisturizer is gentle enough for most sensitive skin types. If you're suffering from dehydrated skin, it can also improve texture, reduce the appearance of fine lines, and leave you with "lit from within" radiant skin.
Best probiotic body lotion: La Roche-Posay Lipikar Balm AP+ Intense Repair Moisturizing Cream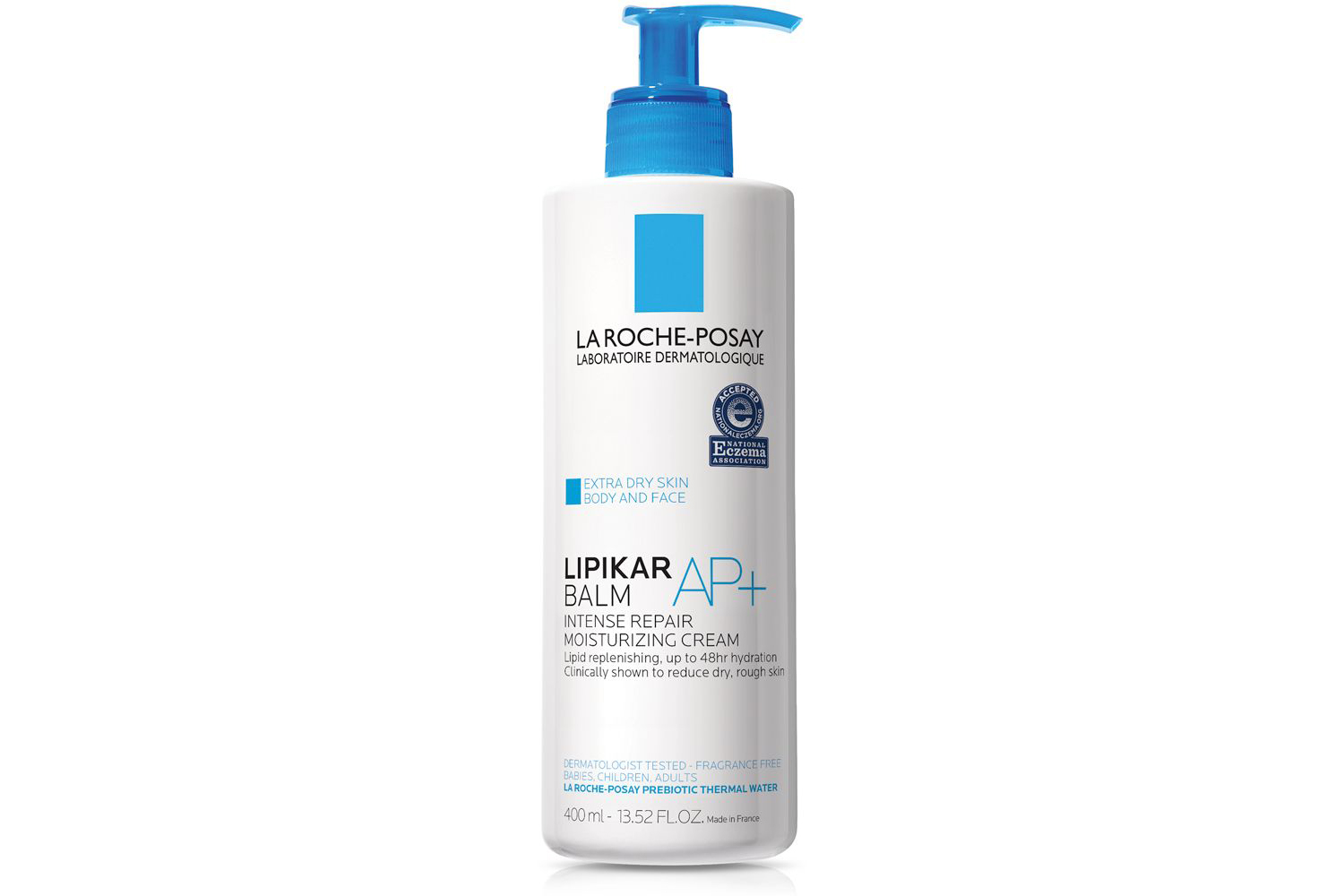 Shop it! $19.99, Ulta.com
This moisturizing body lotion is unique because it uses prebiotic thermal spring water, shea butter, and niacinamide to treat inflammation. Studies show that, when probiotics are added to the enriched spa water, the antioxidant and antibacterial properties induce an immediate response to help treat chronic inflammatory skin diseases like eczema. Plus, your skin will feel silky, smooth, and soft after using this lotion.
Best probiotic hydrating face mist: Goldfaden MD Mist RX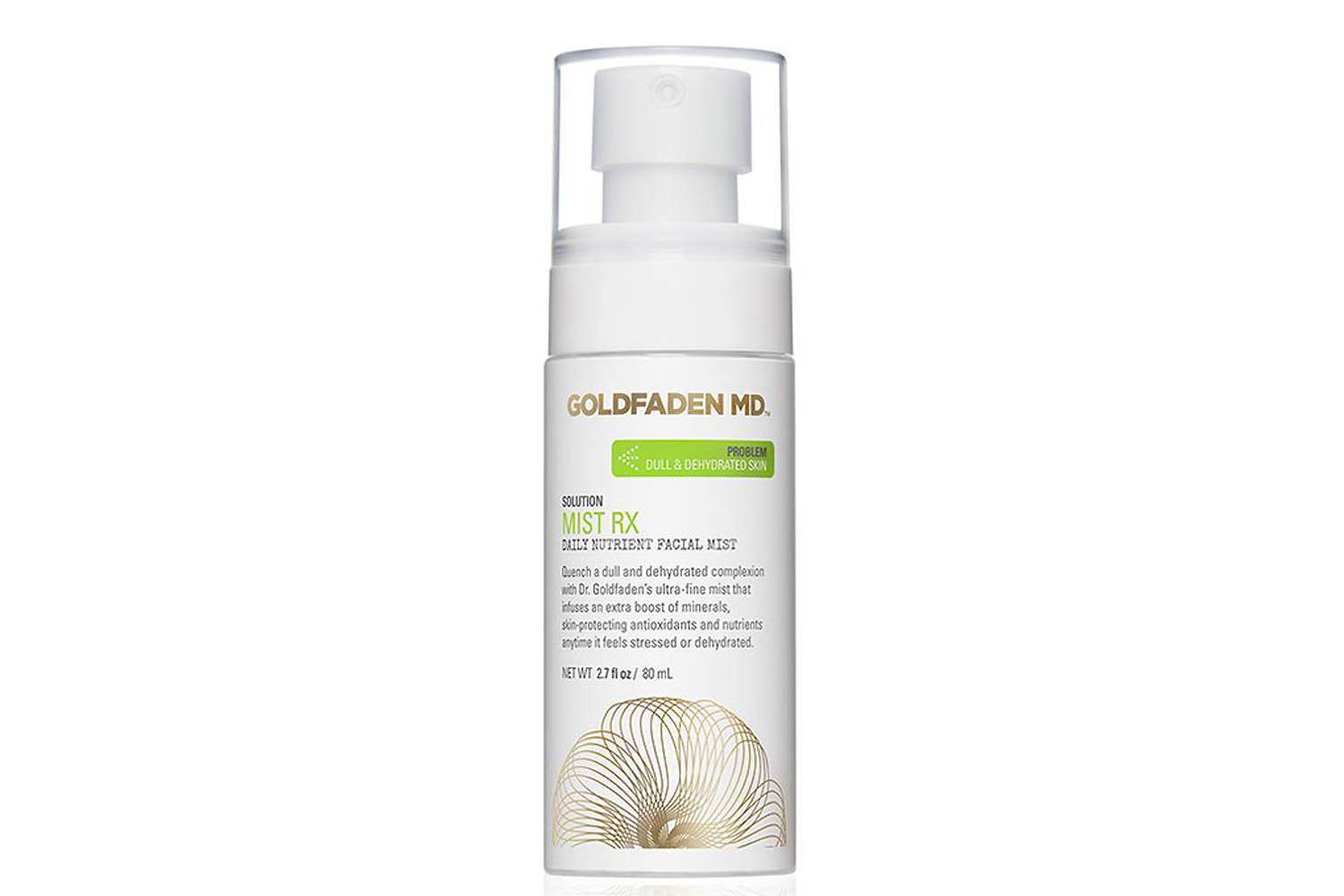 Shop it! $45, Credo.com
Wake up a dull complexion with a few spritzes of this probiotic-rich mist that uses aloe vera, kale sprouts, and the probiotic Lactococcus to refresh your skin. Apply it after cleansing your face to tone your skin—or even use it to set your makeup before you go about your day.