If you want to try the glossy face trend, you probably already own the makeup you need
If you like makeup from the weird-and-potentially-slightly-ugly side of the fence, you may have noticed that recently, gloss is the word. The wet, dewy look is the easiest and thus the coolest way to bring a touch of editorial to your everyday life. In a world of shimmer and glitter, this is true highlight — like a thin veil of cute sweat, or, as it would prefer to be known, dew. To be cool, you must be greasy. Sorry, sorry, I meant glossy.
Pondering makeup, as I often do (so deep) I got to thinking about the very concept of gloss. What does it all mean? A shiny thing, right? So, thinking out loud, can't anything with a shiny finish be termed a gloss? The very foundation of my makeup world was shaken.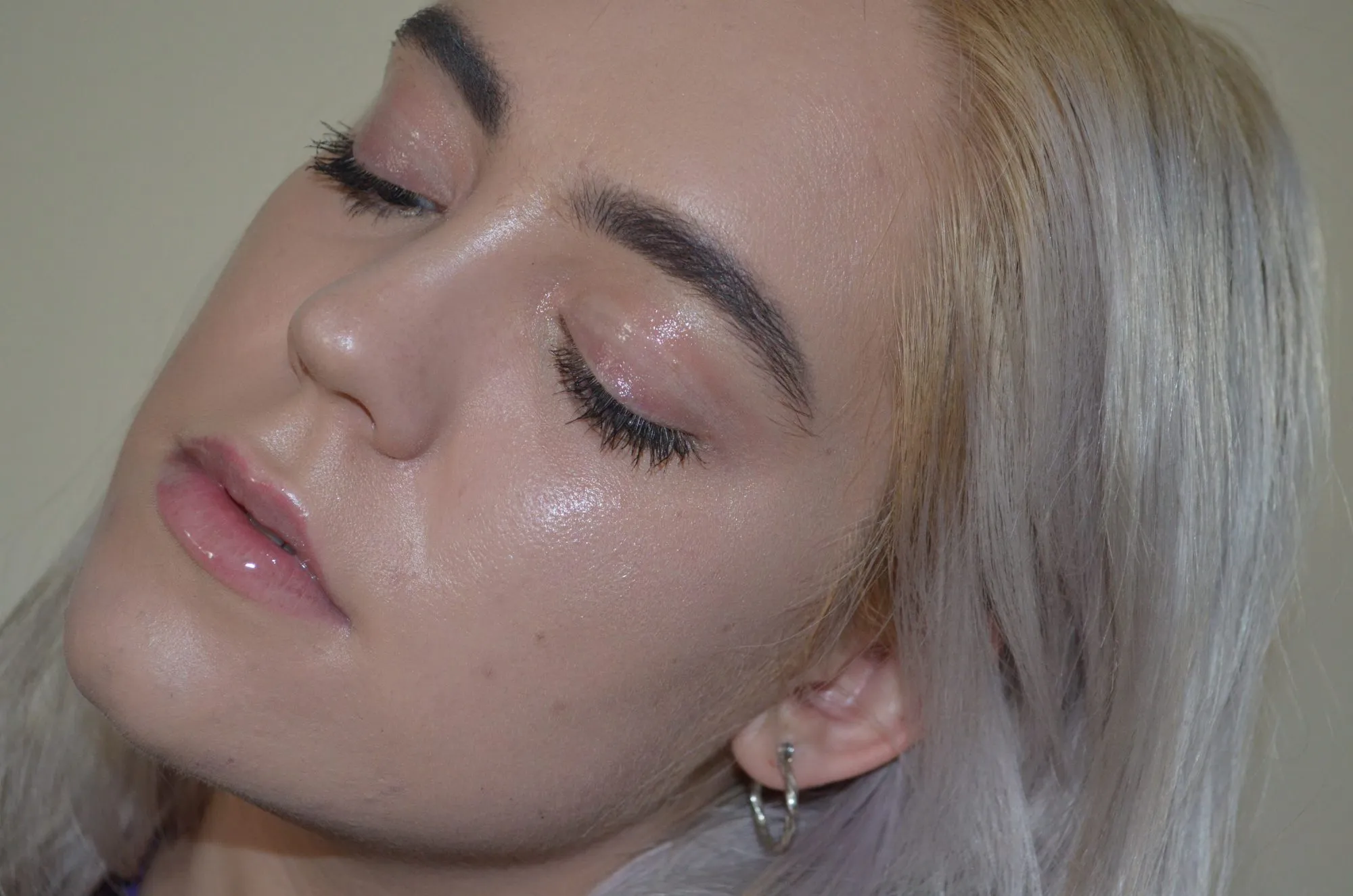 And thus, I realized this means I already have an abundance of cool, so-hot-right-now, glossy glosses in my life already. Think Aquaphor, $6.29, the Cerave Healing Ointment, $14.99, your good 'ol  fashioned Vaseline, $1.89, or any super rich, emollient moisturizer. Place some lovely skin caring grease on your cheekbones and fake a healthy, borderline post-workout sweaty glow.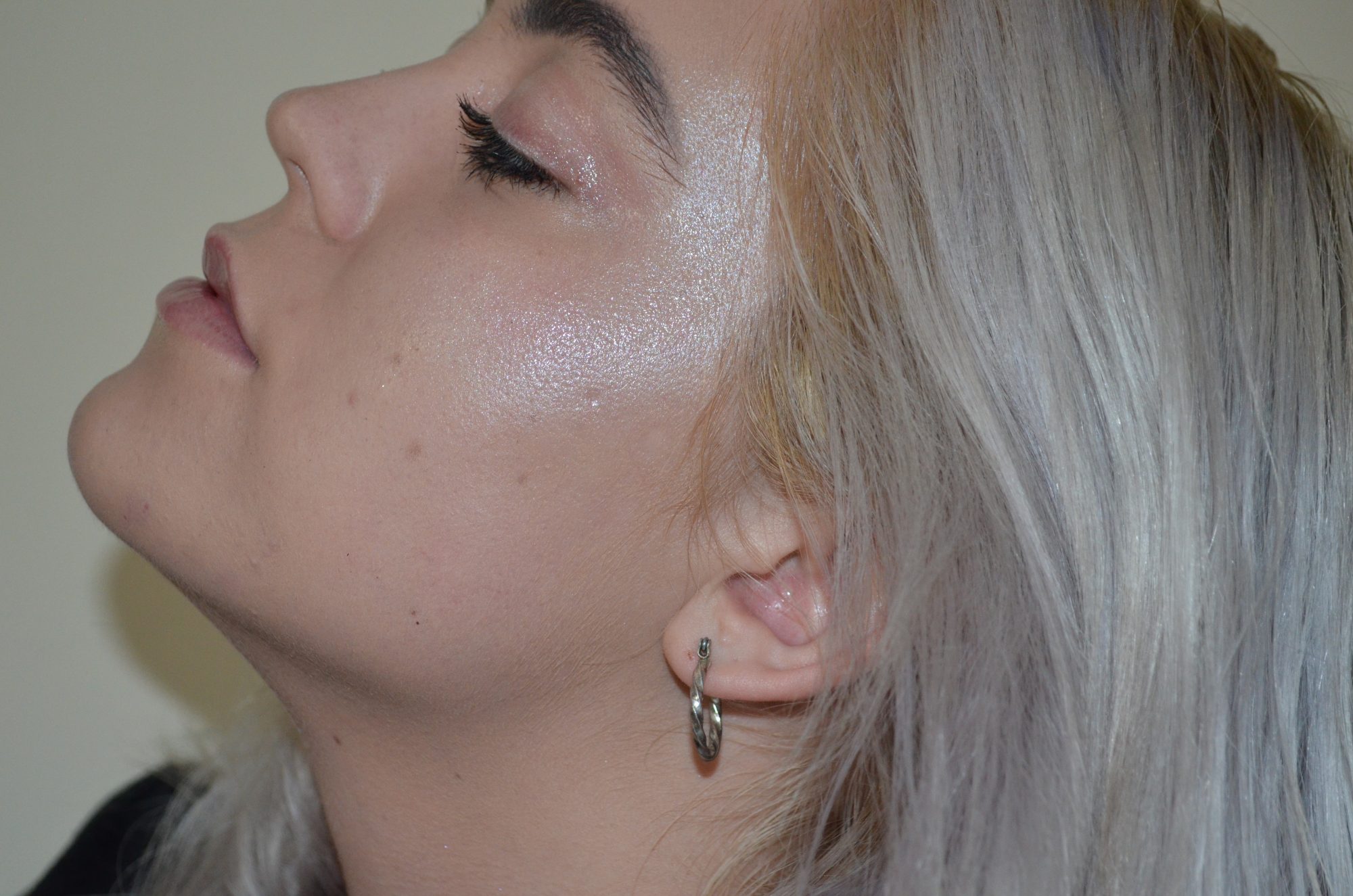 Another area that could use "glossifying" are your eyelids. No questions, I'm just telling the truth. I have the Milk Makeup Eye Vinyl in Tunnel (Sephora, $20), and it surely is grand. It's a nude-y, beige-y, sheer and super shiny gloss, with a cool, crease-fitting applicator. It looks like the tiniest hint of eye effort, plus it makes your eyes look mega huge. Also, dewiness is the essence of healthiness, so it makes your eyes look bright and bushy tailed, and full of joie de vivre. Plus, Milk Makeup is a brand that speaks to my heart and soul.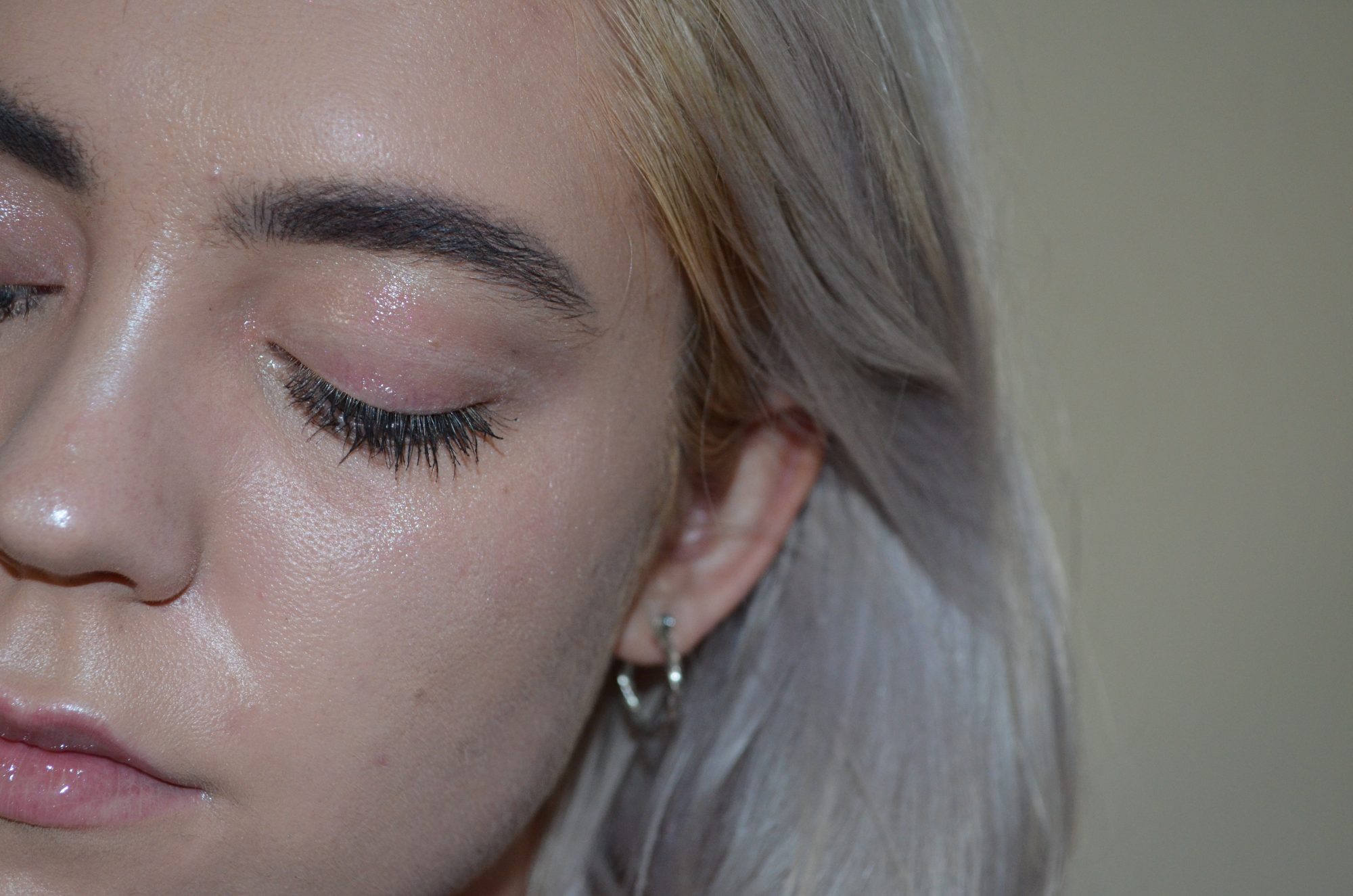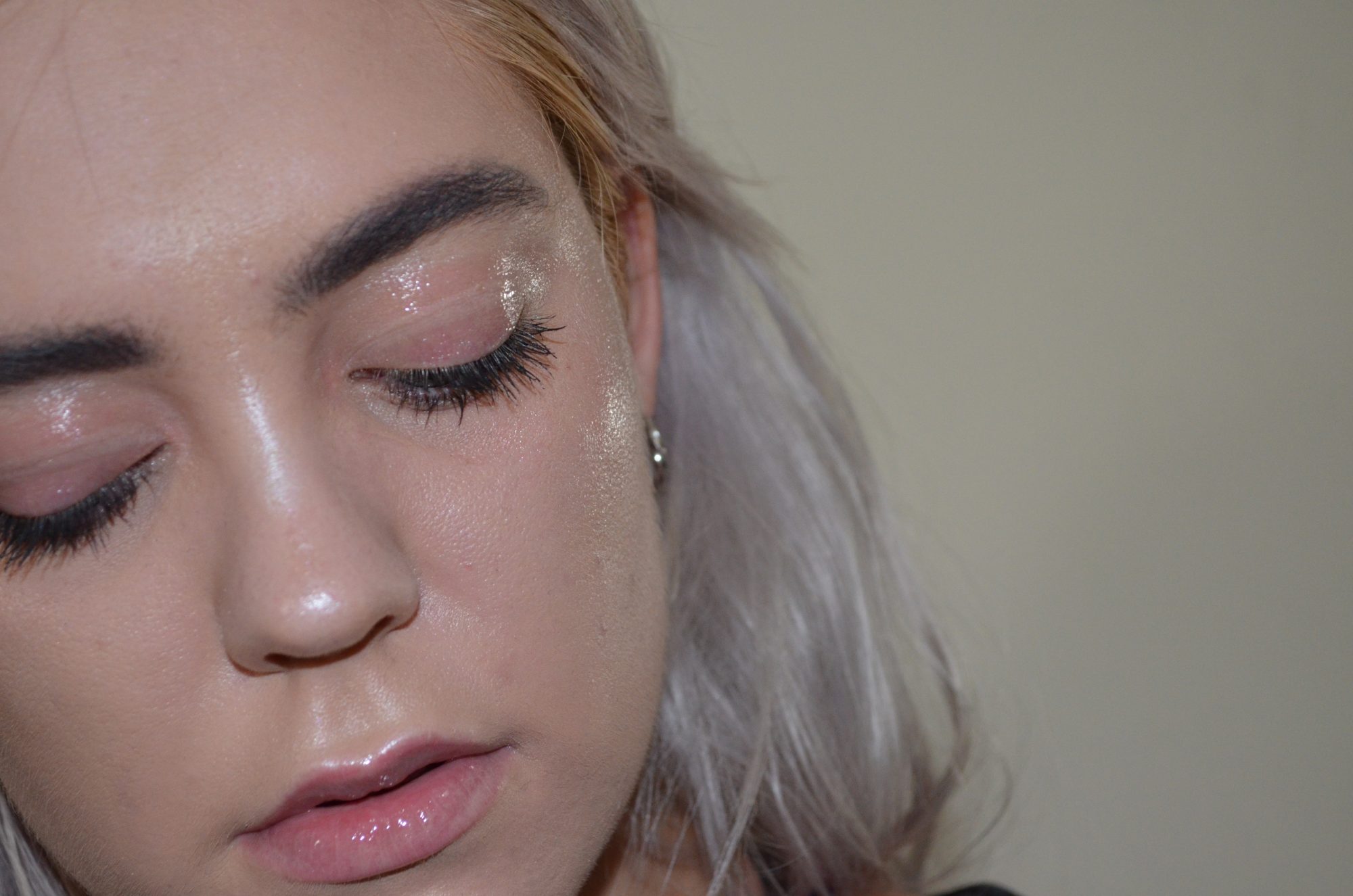 However: this is a $20 tube of eye gloss. Am I ok?? While it is super good, and not glossily sticky, I feel like it's also a bit unnecessary. That's why when I spied the Almay Liquid Lip Balm in the shade Nudetrients for just $5.99 from Walgreens, I was intrigued. Did it not look extremely similar? It's a sheer, pale, nude-y gloss with the finest and subtlest pink shimmers. Plus, its liquid lip balm accolade suggested a similar lack of stickiness. Guess what? There's not really much of a difference!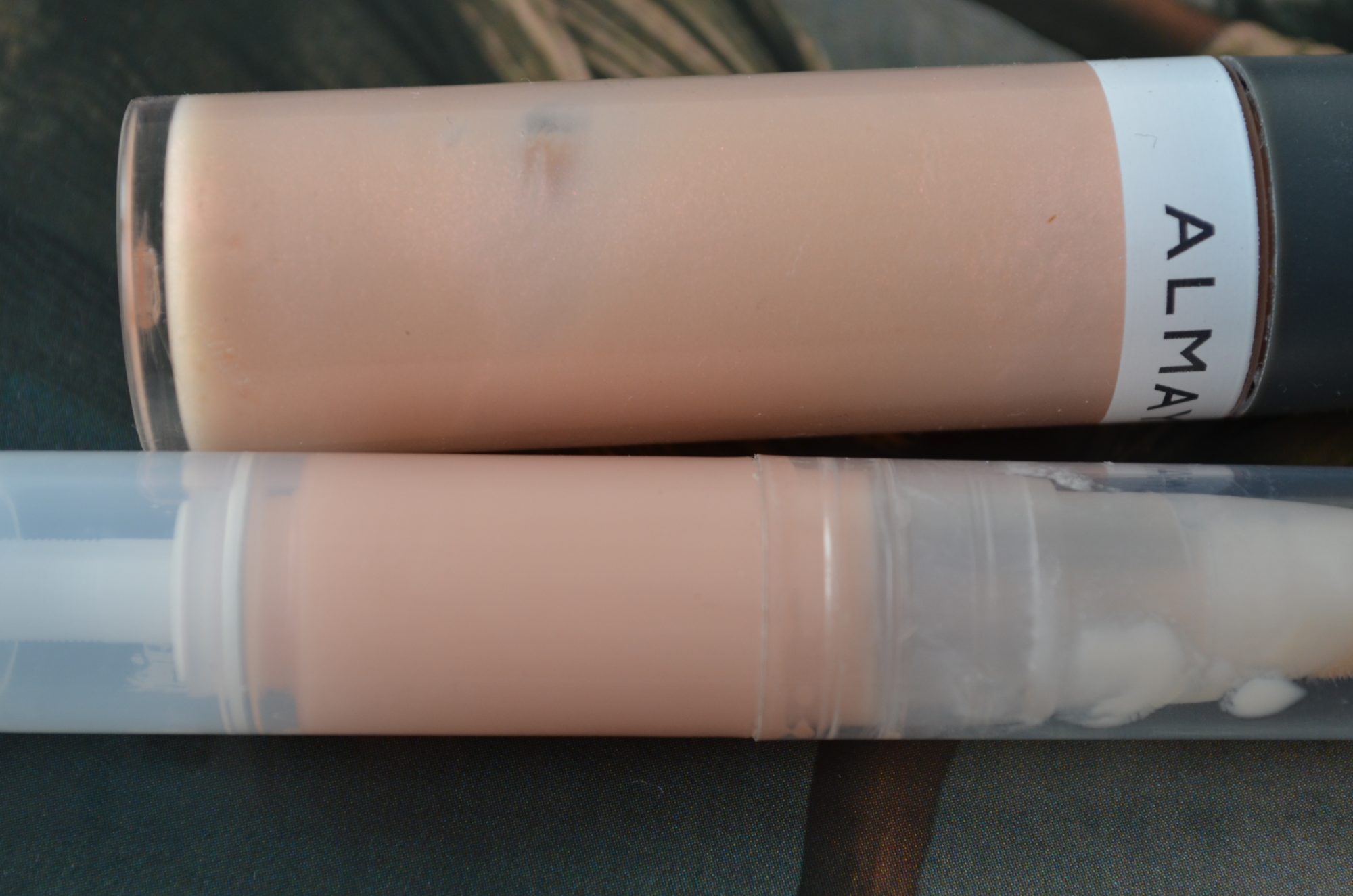 Put your non-stickiest, sheerest nude lip gloss on your eyelids and just get on with it, ok? You'll look super cool, I promise.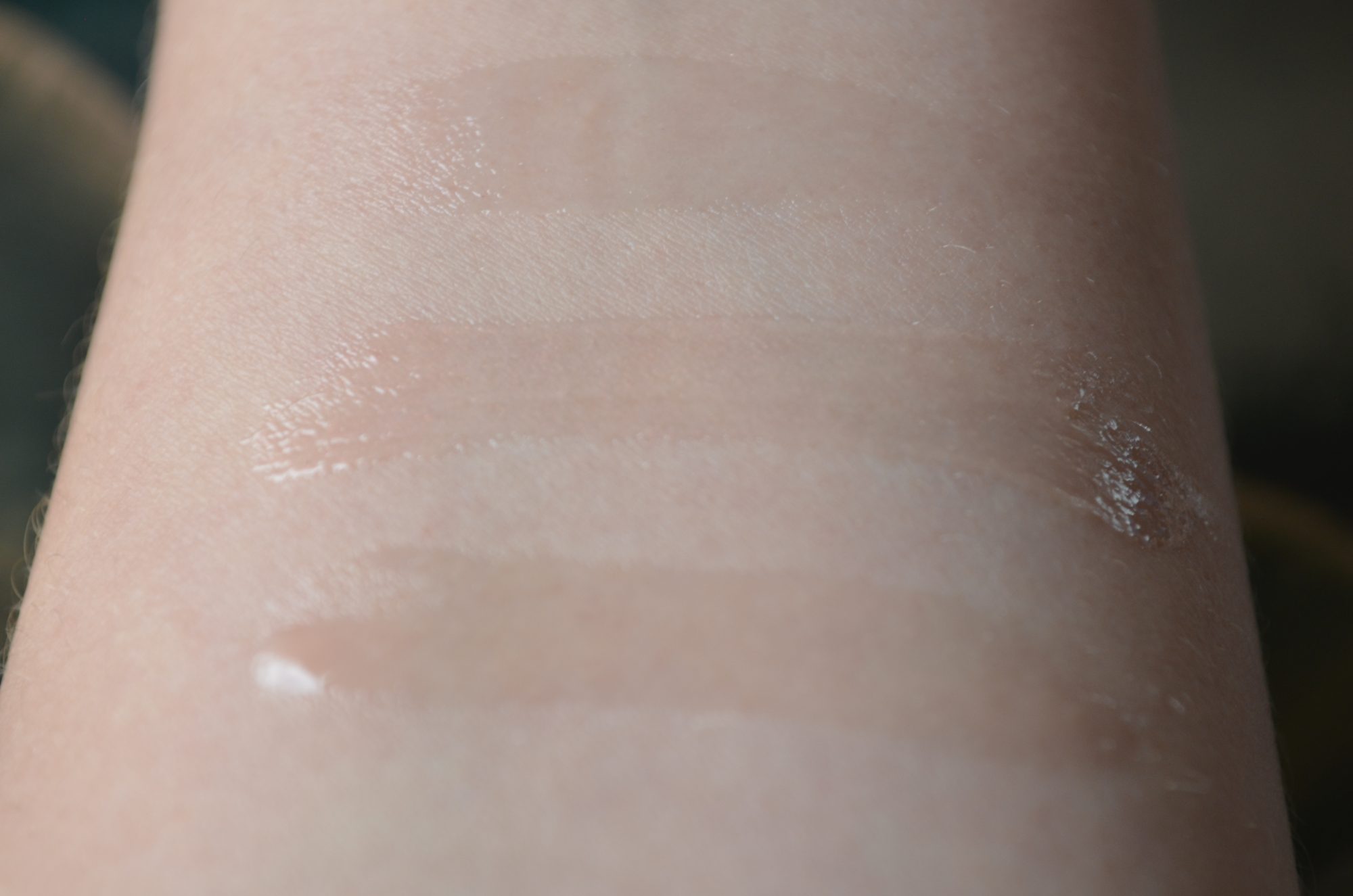 Here are the three things to compare — but they are so similar I can no longer tell which was which. But rest assured: one is the CeraVe Ointment (I'd hazard a guess, the top), Milk Eye Gloss (middle) and Almay Liquid Lip Balm (Bottom). I do know, I'm wearing CeraVe on my cheeks and Almay on my eyes and lips.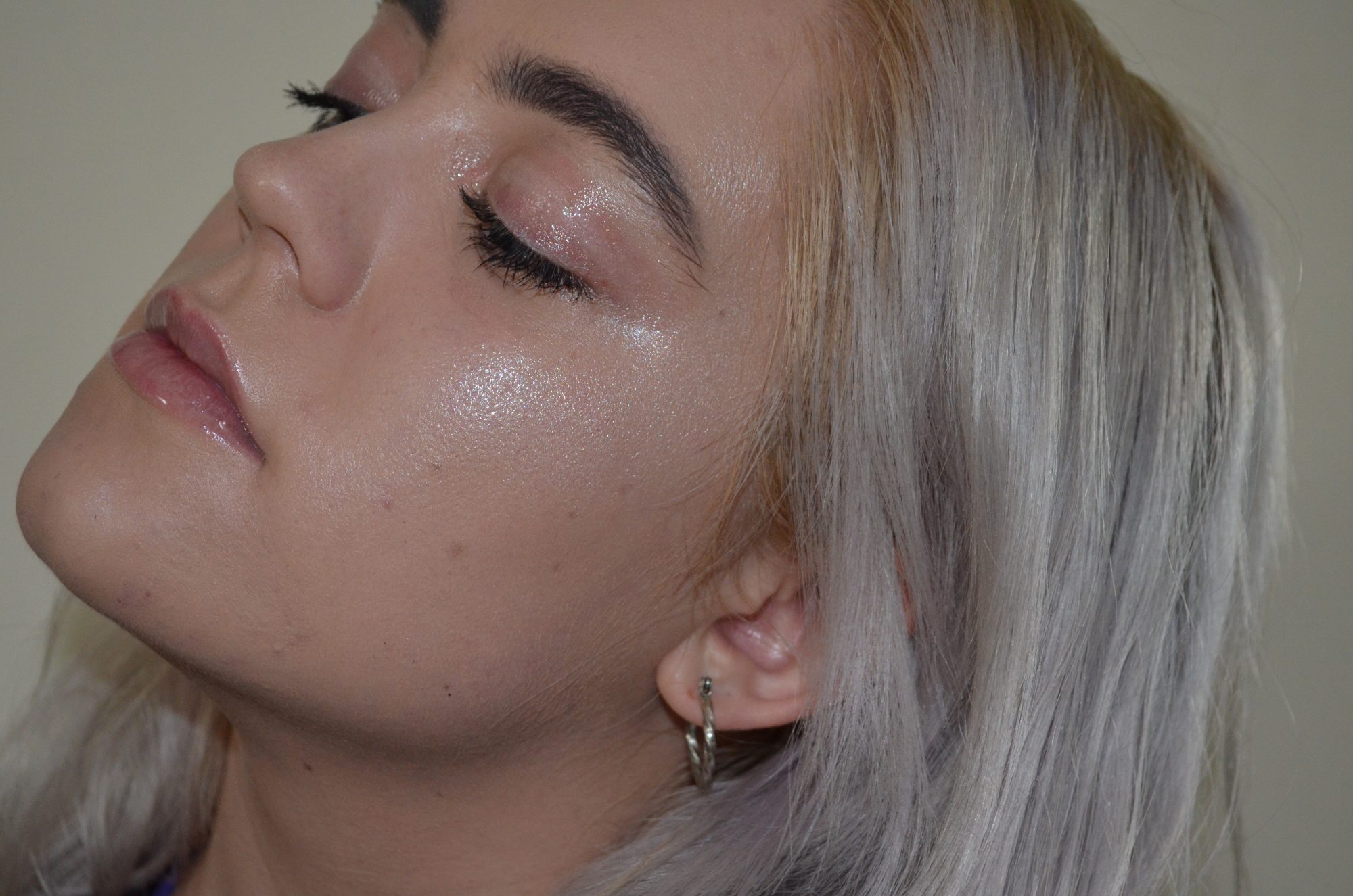 What I'm trying to say is put gloss in places around your face to accentuate your features and in areas that naturally glow when it hits the light. And my other point is that gloss need not be designated for one place in particular, and most glosses are, in fact, created equal. Go forth and shine on, my friends.