Priyanka Chopra looks like a summer goddess in this toga-inspired gown
Quantico star Priyanka Chopra has been killing the fashion game. And we're in love with Priyanka's latest look, a toga-inspired dress. But Priyanka's sense of style is nothing new. Just last month, she stunned at a Paris couture fashion show in an edgy asymmetrical Armani Prive dress, and the trench coat dress she wore to the Met Gala remains an unforgettable look.
Priyanka wore her latest glamorous look to the Guild Hall Summer Gala in East Hampton, New York this weekend. She paired it with an amazing gold choker, and wore her hair in beachy waves. The toga-inspired white dress featured a plunging neckline and long skirt.
Serious perfection.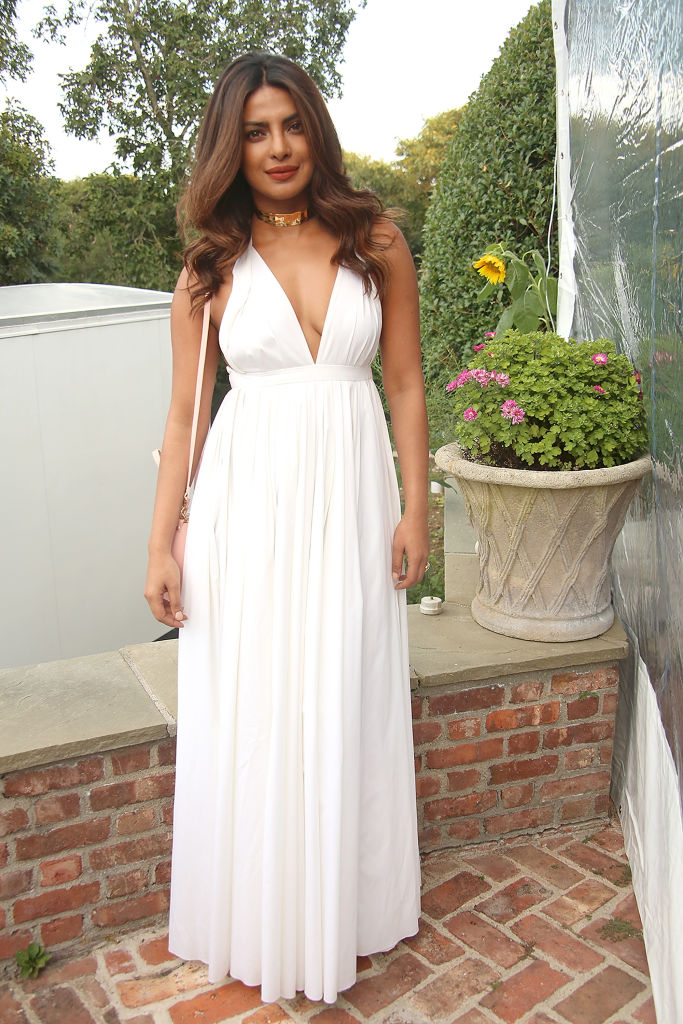 She looks like a gorgeous Greek goddess on Mount Olympus.
Let's take a closer look at Priyanka's pale pink crossbody bag.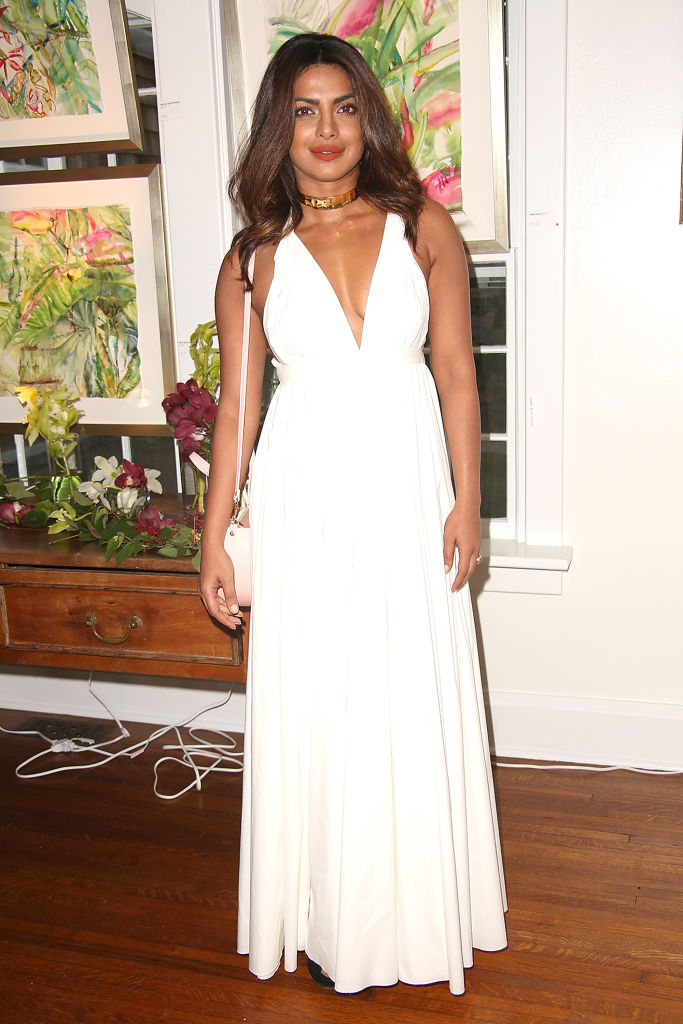 So pretty!
And her makeup is perfection.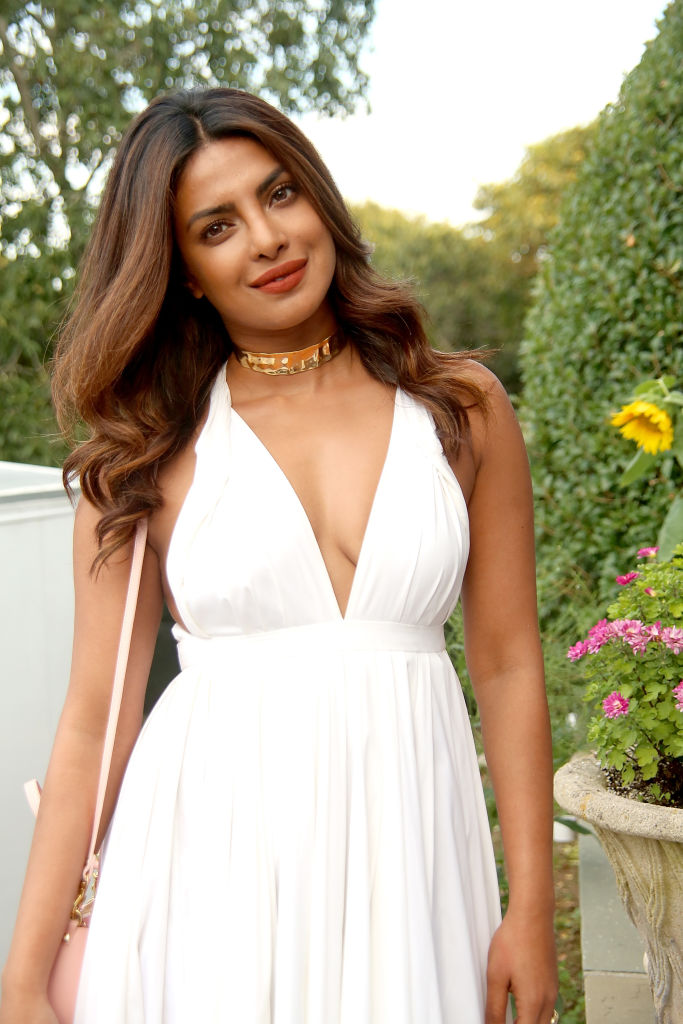 Tell us your lipstick secrets, Priyanka!
Priyanka also posted a selfie before the event.
She captioned the photo, "I go where my soul takes me.. #sleeplessnights."
In addition to being a style inspiration, Priyanka is also in the middle of developing a sitcom about a former Bollywood star who moves to a dull American suburb and tries to jazz it up. The show is inspired by the Madhuri Dixit, an executive producer and real life former Bollywood star. It will air on ABC, and Priyanka will co-produce along with Madhuri Dixit. For those of you who are worried, Priyanka will continue working on Quantico while creating the new show.
We can't wait for all of Priyanka's new projects, and of course, her latest looks.