Priyanka Chopra shared an inspiring message about how her latest movie relates to DACA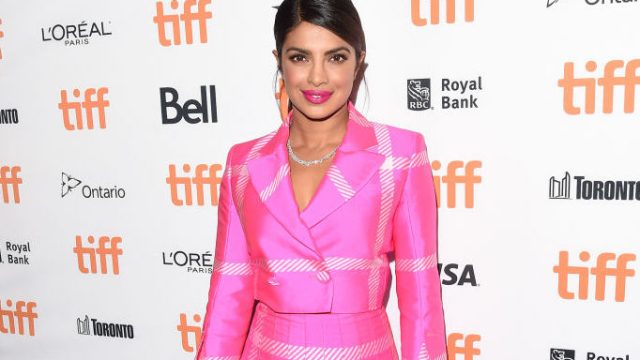 We love it when celebrities use their platform for good. Priyanka Chopra recently spoke up about DACA, saying her new movie Pahuna: The Little Visitors is coming at the best possible time. Chopra has been developing TV various series and movies to better represent people of color. She also speaks up about Hollywood giving more roles to people of color. Remember when she said she wants to play James Bond?
Pahuna: The Little Visitors tells the story of two young children. The kids do everything and more to miraculously survive the situation they are in. The film has been compared to Hansel and Gretel, centering around Nepalese children as the stars.
Priyanka Chopra, alongside her mother Madhu Chopra, produced the film. It's going to be so important.
From its Nepalese subtitles to its powerful story, we really can't wait for it to be told.
"I had so many non-Indian or non-South Asian people who just stood up and spoke for how important a film like this is right now," Chopra told reporters yesterday at TIFF, where Pahuna: The Little Visitors premiered.
Chopra went on to explain that the film is turning out to be more topically relevant than she initially imagined.
"This is a movie which could be placed anywhere but it talks about extremely topical issues which is the refugee crisis, which is religious conversion, which is adults when they take decisions for the kids -- what happens to these kids? I didn't even realize with DACA and everything that's happening right now that this film just resonated with so much innocence because it gives you the perspective of these kids."
As it stands, many children living in America could be deported back to countries they have never even known. 800,000 young immigrants' lives may (and likely will be) uprooted. It is easy to say a movie is just a movie. But a movie like this can bring strength and comfort to both kids and adults alike.
Pahuna: the Little Visitors was released this weekend in limited theaters.
We are hoping it becomes more widespread so its reach can impact more people. We stand with Dreamers and against Trump's ruling to end DACA. Here's to fighting for what's right.