Priyanka Chopra humorously responds to her armpit photoshopping controversy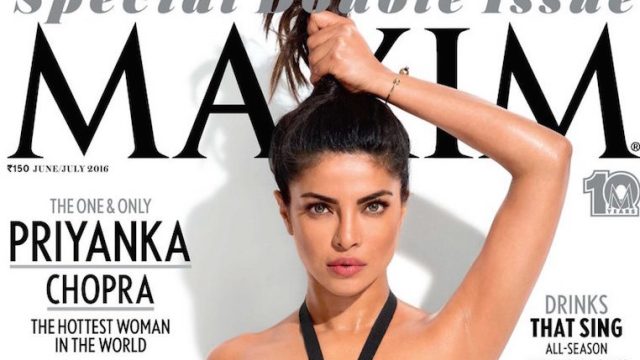 Last week, Maxim India and Priyanka Chopra were the subject of a photoshopping controversy due to a cover photo in which the star's armpits appeared to be excessively airbrushed. Fans fought it out on social media, with some complaining about the severe editing with others defending the actress.
"How photoshopped can an armpit get????" asked a commenter. "She is a talented artiste," one of her fans wrote. "Why so much fuss about her armpits? It's not her fault that the magazine editor photoshopped her armpits." As People reports, Maxim India shared other photos from the shoot with the star in a similar pose — her armpit looking a lot less edited than in the first photo.
Chopra then decided to respond to the debate with an image posted on Instagram of her untouched, real-life underarms.
Here is another "pit-stopping" picture to add to the debate," she captioned before adding the hilarious hashtags, "#WillTheRealArmpitPleaseStandUp," "#nofilter," and" #armpitdiaries."
Even though we still have a side-eye at that obviously photoshopped armpit, we're glad to see Chopra has a sense of humor about the whole thing.