Here's What Priyanka Chopra *Really* Thinks of Internet Comments About Her Marriage to Nick Jonas
We aspire to have this level of chill, TBH.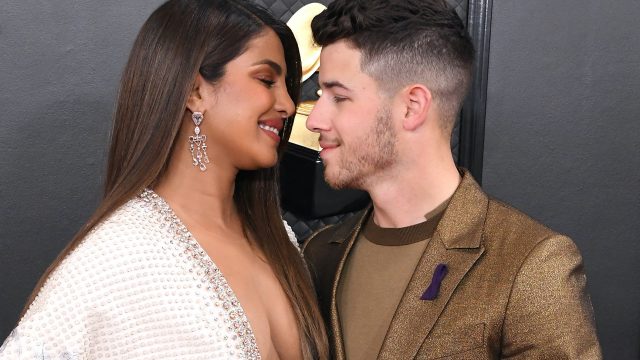 As someone who has been famous around the globe for close to two decades, Priyanka Chopra is no stranger to seeing her name in the headlines. But when she started dating her now husband, Nick Jonas, in 2018, they collectively became one of the buzziest couples on the block, and in a new interview, she opened up about what it feels like for her to receive so much media attention for her personal life.
Appearing on the cover of Marie Claire's spring 2021 issue, Chopra opened up about how she handles being in the spotlight, and TBH, she seems so incredibly chill about it all. As she told the magazine, "I am just like everyone else. In the morning when I'm driving to work or I'm having my coffee, I'm flipping through Twitter, Instagram, the news, and when my name pops up, I'm like, 'Alright, what are people saying? How are we feeling?' I just don't react to it or let it affect my mental well-being."
Of course, it likely isn't easy seeing rumors and stories written by total strangers about yourself, your loved ones, and your personal life, but it seems like Chopra takes it all in stride — wisdom that has been no doubt hard won after so many years in the public eye.
Props to her for managing to not let internet chatter get to her. It's definitely something that even those of us who aren't globally famous can take to heart as we navigate the murky waters of social media and the many ways simply scrolling through our feeds can make us feel. Bravo, bravo!