Priyanka Chopra channeled a midnight mermaid on the "Baywatch" red carpet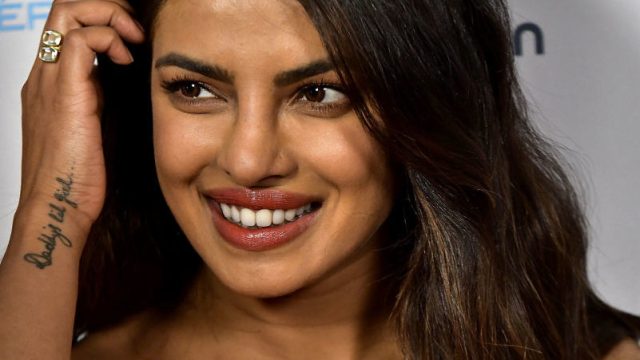 Talented actress and gorgeous glamazon Priyanka Chopra slayed at the Baywatch premiere. The goddess donned a blue and green sequined gown that's made up of all things deep sea wonder. Who knew that channeling your inner mermaid would become a spring trend?
First Poppy Delevingne and her King Arthur premiere gown, then her younger sister Cara Delevingne's stunning turquoise wig, and now Priyanka serving sea creature realness? Ugh, we're so obsessed.
Not only was Priyanka's gown spectacularly on point, but the style queen also came through with a really cool makeup look to match. The actress splattered the colors from her dress onto her eyelids and nails, and created one cool red carpet look. That's right, the former bullied kid is a dominating force when it comes to setting trends.
Just one look at this queen's red carpet 'fit and you'll be soaked in some major aquatic vibes.
Hello, you mermaid looking goddess!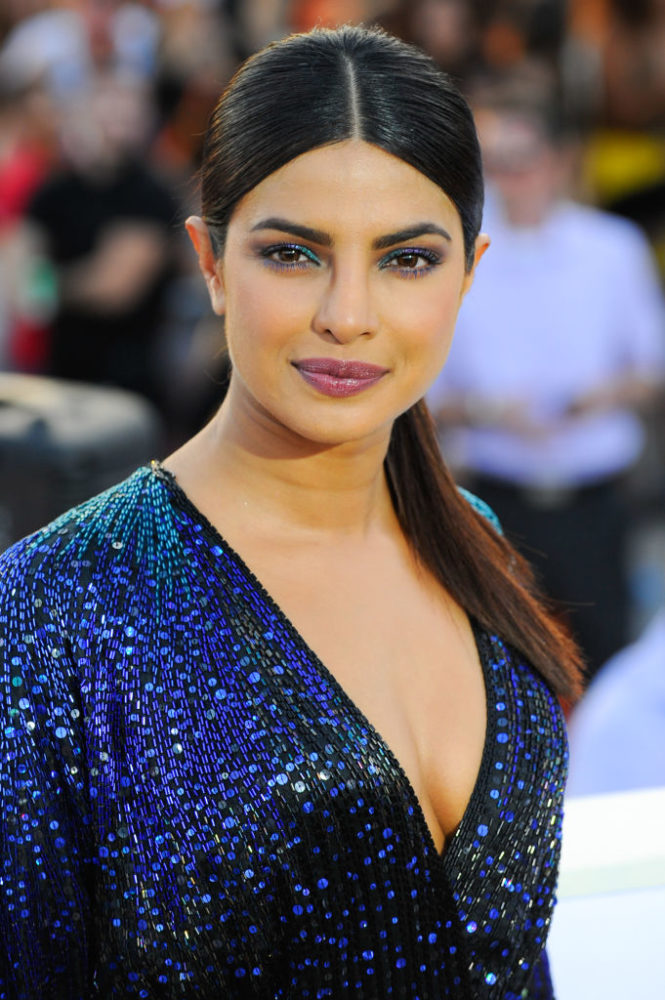 Simple and chic, Priyanka's premiere attire is definitely a favorite of ours. There's very few who can match the Quantico star's fashion sense. Because, Priyanka brought the magic to this red carpet, for sure.
Priyanka knows how to bring an ensemble all the way home. And this one — featuring her Nirav Modi ring — is just one of the many examples of her doing so.
Seriously, from head to toe, Priyanka won the Baywatch premiere red carpet. And we're here for every bit of it.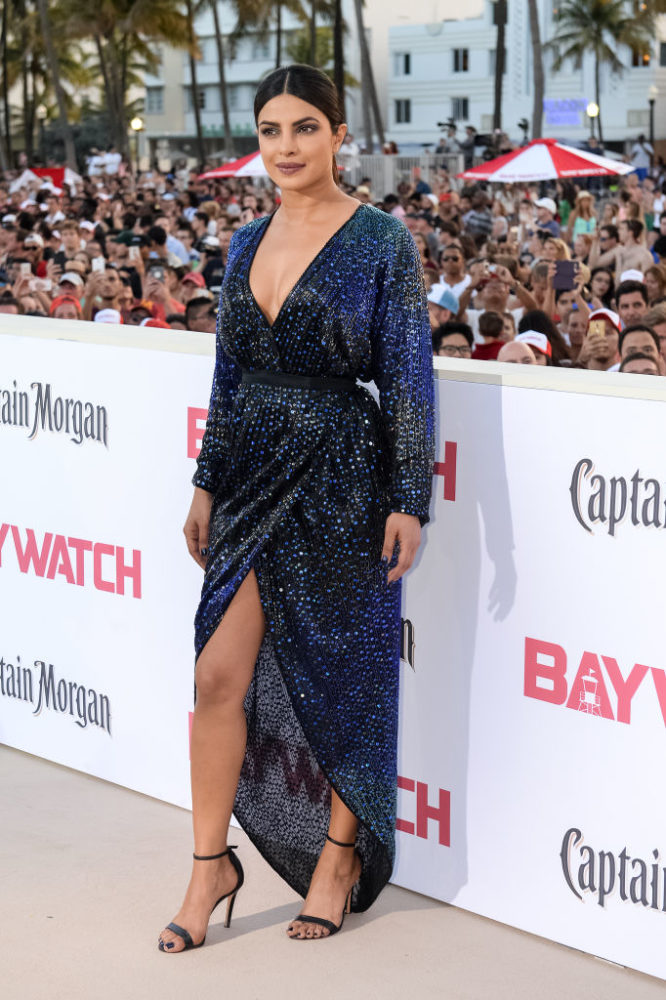 Who else is excited to see Priyanka's beauty all over the big screen this month? The actress is playing the role of Victoria Leeds in the Baywatch remake. And we're stoked to check it out May 25.
She's beautiful. She's intelligent. But, most importantly, she's got so much confidence. Whenever out and about, Priyanka always looks so confident in her own skin. Clothes and accessories are fun, but that's the true magic we all need.